Hello again, I have been asking a few questions and seriously appreciate all who take the time to respond All my questions have been answered thus far. Another one now if I may pls.
See pic of my hood. It's in good nick, I have cleaned it as recommended here with baby shampoo and wet vac. I am going to put Fabsil to help with the rain ( lots of rain in the west of Ireland ) Before I use the Fabsil I'm thinking of re-dyeing it, however, I won't do it unless I can find someone who can tell me what colour it is . ( I assume its a factory colour )
The question is Has anyone re-dyed their hood of this colour and was it successful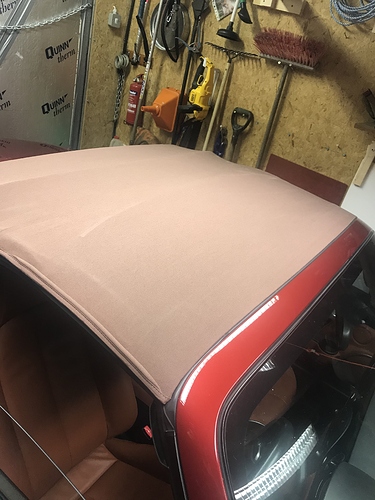 , if so what dye colour ??
I have done this before with Black hoods but dont know what to call this colour ? Light brown maybe ??