Having recently fitted my recently acquired BBR Koni suspension setup (second hand, roughly 2k miles on it, PRHT variant and sat well on the previous owner's car), The rear is sitting far to low - before and after measurements here:
Old measurements (std sport tech, Level ground, half tank of fuel):
Right Front: 365
Left Front: 365
Right Rear: 365
Left Rear: 355
New measurements (BBR kit, level ground, half tank of fuel, handbrake off)
Right Front: 335 (-30)
Left Front: 335 (-30)
Right Rear: 310 (-50)
Left Rear: 315 (-45)
Speaking to BBR, they said that the spring perch height is adjustable, making me breath a sigh of relief. However looking further into it, a lot of the Koni sport yellow dampers do appear to be height adjustable (including the NA and NB variants…) however looking at mine, it looks suspiciously as though the spring seats are welded on, thus not adjustable…!
So the question is - do any of you have these damper on your NC, and if so are they or are they not height adjustable?!
Cheers!
For reference, pics of the dampers below: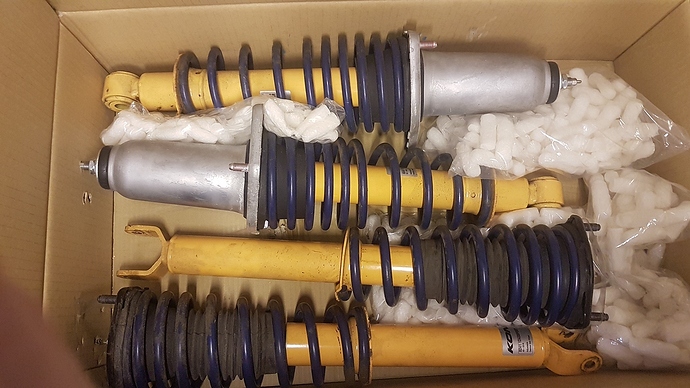 Close up of spring seat as fitted: