Hi.
If you need help with insurance at all for whatever vehicle you're looking at then please feel free to drop me a line.
Regards,
Dan.
Thanks for the links, ironically the qualities described in that video for the TT are exactly what I'm looking for in a long distance tourer, which the MX5 doesn't have


I'd be less worried about parking that anywhere than I would a Jag or Aston.
I'd look much more at an R8 than a TTs, if you're going that route. Comfortable, fast, good cruiser, fun on nice roads, much more special than a TT…
I drove my mates R8 a few years back. The noise and acceleration are phenomenal. Unlike the mpg…… He was getting around 18 to the gallon.
The parcel shelf is just big enough to get golf clubs on (which is how it was designed) and under the hood he could just about get a pencil case!!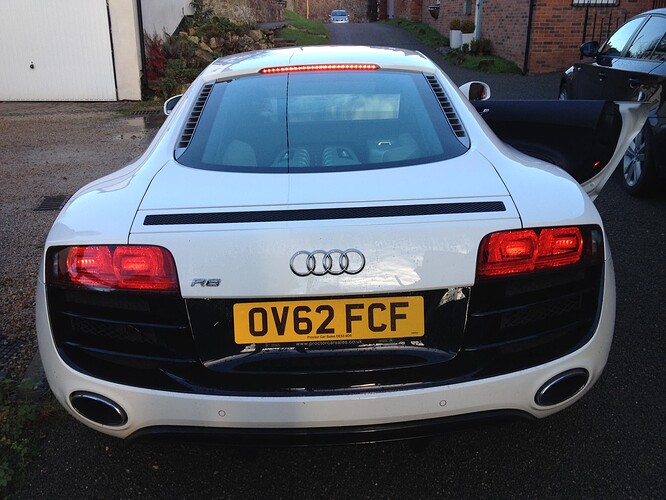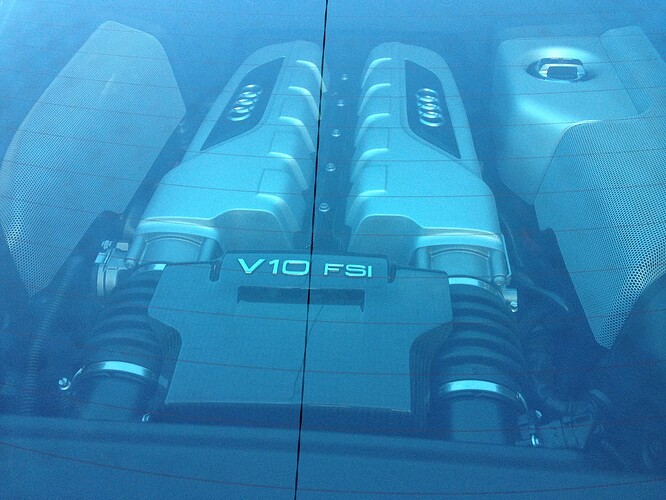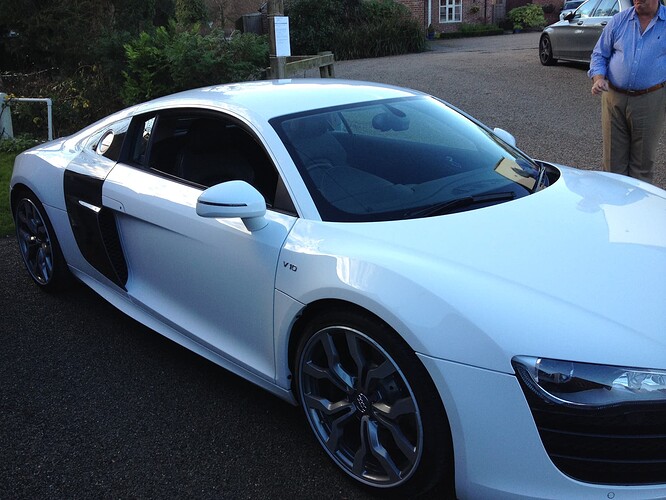 Well, any decent trip won't involve golf, so there'a plenty of space for luggage then…
An R8 might be stretching things a little, especially my garage!
Take a 718 Cayman for a test drive and you wont need to look for anything else, thats what i did and i was sold…so was the car🤣.
They are a simply superb car, assumimg you want a roof!
If you dont keep the MX as well.
David
Toyota gt86 or what the older version is called
Gt86 is the old one. The new one is the GR86 which sold its entire U.K. production run ever in 90minutes from launch - I know I tried to buy one two days after launch date.
I tried a gt86, great seating position, found the driving a bit "revvy" when not on B roads
Thats why the gr86 was such a good bet - it's got bags more torque. Unfortunately if you want one you have to import from Japan although as Japan and U.K. market have minimal difference and the instruments are digital it's not so bad getting U.K. approval for a new grey import.
Arguably we should just all have MX5s but it does t work as your only car if one has kids.
I'm not going to help much but I added a 981 Boxster S to my MX5 NB 2.5 1.8.
It's a lot roomier and has a front & rear boot/trunk. Absolute rocket ship compared to the MX5 but TBH probably a bit much for most of the UK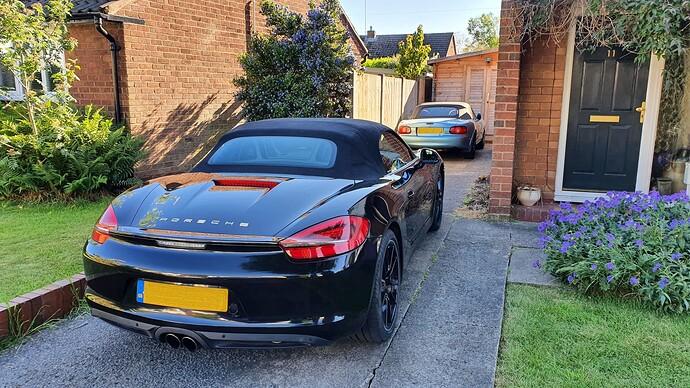 Interesting thanks, so when do you decide to take the MX5 over the Porsche?
I'm similar to this. I've got a 987 Boxster S with a TPC Racing turbo conversion that I use as my daily driver, not that I drive on a daily basis now I work from home. The Boxster is more comfortable and is obviously much faster, but If I had to keep only one it would be the Eunos. If I was going out to drive, just for the drive, I'd take the Eunos.
I traded the MX5 for a SL400. Both vehicles are automatic, both folding hard top and both brilliant for what they are. For me though, 70mph at 18 to19 thousand rpm in relative silence on the motorway in the MB is the winner. I wouldn't hesitate to drive it to Spain for example. Power and speed are not in doubt and MB corners quite acceptably (for me). "you pays your money" etc. Best of luck with whatever you decide upon.
Crikey - 18-19, 000rpm , at 70mph - maybe change up ? Or did you get a deal on a pensioned off F1 engine ?