Hello everyone,
So the other day I was minding my own business, driving to work down a usual B road, and out runs a pheasant.
I had no chance to stop before reaching him, so I did my best to pass him one wheel either side. I tried that a few years ago with a pigeon which unfortunately resulted in a cartwheely feather explosion in the rear view mirror…
Not hearing a thump as I drove 'over' him, I looked in the mirror to see… nothing. I scanned the verges… nothing.
My next thought is… he's stuck in the front of the car…
So I stop, and walk round to check. Nothing! Starting to doubt myself now, it was quite early in the morning after all… then I hear a scuffle. I look down and…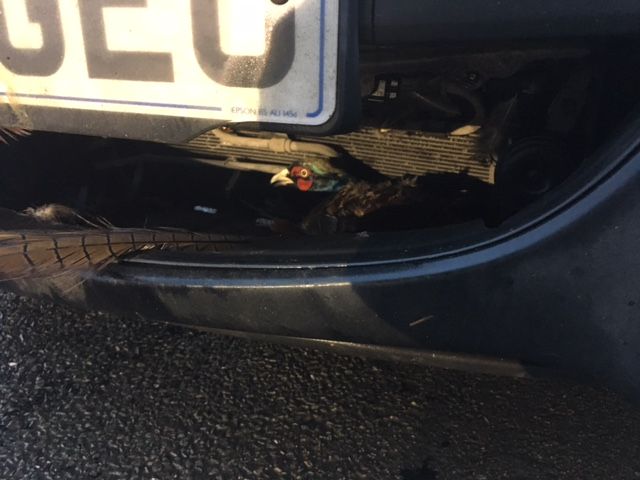 Amazingly enough he seemed to be fine, even stopped 'panting' after a minut or two all snuggled up against the just-warm rad (only been driving 3-4minutes) and seemed to only have lost one feather!
Bit of a dilemma - can't really drive home with him in there as he'll either die of fright or get cooked… although this was just before Christmas so…
Anyway, he was rather harder to get out than in - had to call my wife to bring some tools out but once released he seemed fine!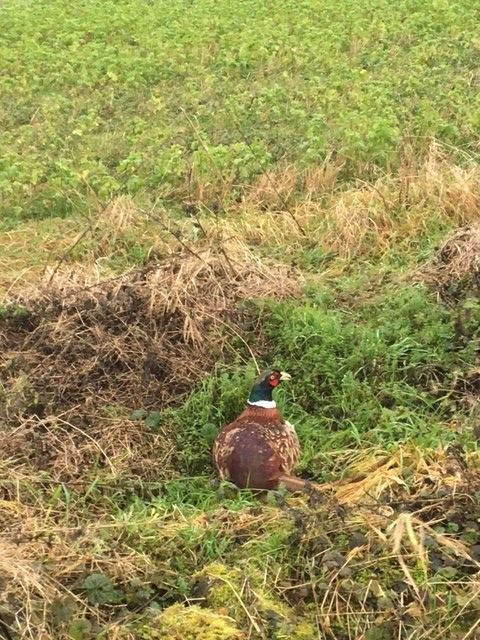 In his haste to jump into my car, he managed to smash all the grille at the front of the car (the stock, thick black 'bar' type grille).
I'm therefore looking for a replacement (even if my mk2.5 never had any grille whatsoever in front of the rad, I'd be happier with one…)
It seems that most of the after market ones are designed to fit in front of the stock grille (cable tie on)? but I could be wrong.
Does anyone have either a stock grille that they would like to exchange for cash - or know of an aftermarket grille that entirely replaces the factory one?
Cheers all!
J-Mo