I've actually posted already on here with a pic of a group on a run out. However, this photo montage arrived in the post. Our lifelong best friends created it via moonpig.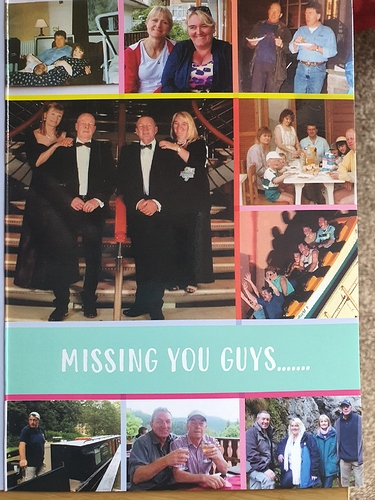 To avoid any confusion, myself and Mrs B are the couple on the right in the dinner suit/dress picture


all the other pics are from around the world over the last 30+ years, all shared adventures with our two friends. From Florida fun parks to foreign cruises, from walking in the Rhodopi mountains, Mediterranean villas to canal barges. Bonfire parties to goodness knows where

Happy memories and hopefully more to come in the future, once we get back to normal. Stay safe everyone.




Barrie