A nice addition to any suitably aged (post Sept.2001) MX-5.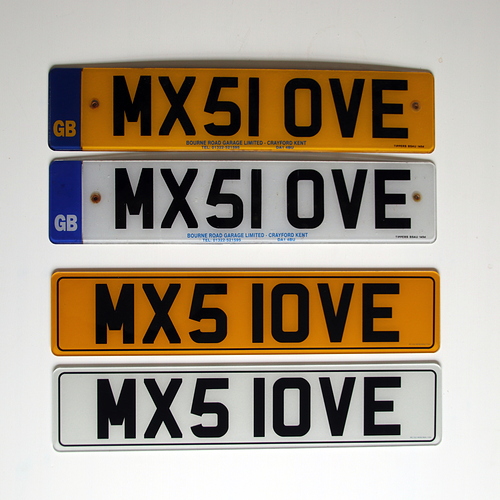 Currently on retention, and ready to be transferred - only suitable for cars registered after September 2001.
I have two sets of plates made up as pictured, a correctly spaced legal pair, and incorrectly spaced 'show' plates.
Price for this registration number, £580
My mobile 07890 390230, or PM me.
Thanks for looking!