Well, paying someone else to do it. Reasons for it; I hate cutting the front yard, it looks scruffy. The existing concrete drive was done, with several cracks across it. But most importantly, my MX5 has been essentially trapped in the garage, due to the logistics to move the Jag around., for the last 2 years. I also have a theory that a decent drive essentially pays for itself.
Day 0: Before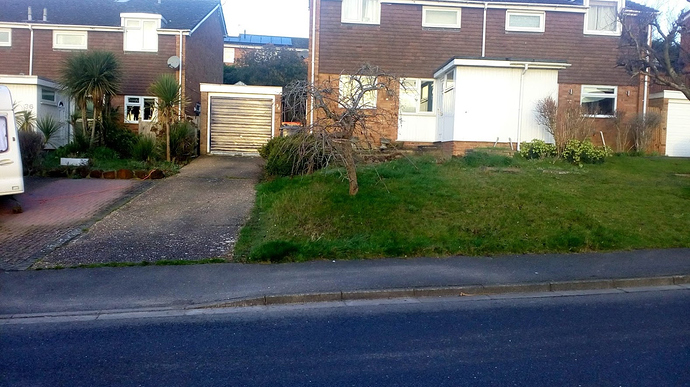 Day 1: Carnage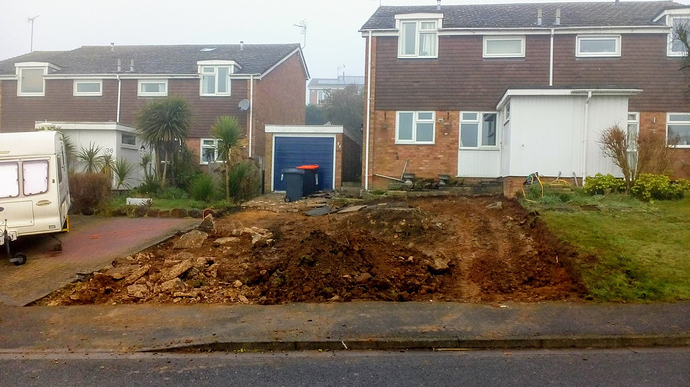 There is a distinct slope up to the right. I'm never going to get a horizontal drive (in two directions)
We decided halfway through the project that a retaining wall will be needed on the right, and that I might as well get rid of the ugly corporation slabs used as steps up to the front door, instead rotating the stairs 90 degrees, and built in brick.
Plan bricks with cemented edging. Cost for this lot is £7600.
Day 2 photos to follow,