Hi and welcome from another NI member, not far from me by the looks of it, a few launch editions in NI
Well I am totally new to the scene and am enjoying the car so far.
Welcome Raphael, hope you enjoy the crack.
Welcome to the forum, Lovely looking NC

Hello and welcome from Nottinghamshire…

Damn and blast…my LE is no longer unique in NI.

Welcome.

I think your LE is still unique because it's MINT . So don't worry .
Thanks for the welcome though .
Thanks will do my best

Cracking picture. Strangford Lough? Daft Eddie's? Enjoyed my time living in County Down. And some amazing roads to enjoy in a NC.
Yes its a lovely spot in sunshine or in shadow .
There's another launch edition near Castlewellan on a mainland uk number plate, have spotted it a couple of times.
Never seen it…it doesn't exist !! LoL !
Oh

I see , you will have to share that with Davy_F he must have missed it.
One thing is certain however many there are in NI and that is they look good and I am glad I found one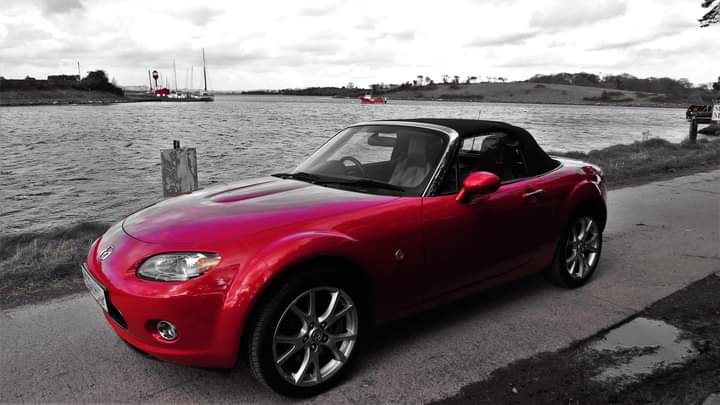 Nice wheels. I had never seen an LE. Love that windscreen surround. Enjoy!
Welcome,
5 years down the line and I still love my 2016, soul red MX-5.
Great Choice!!
Hello and welcome from Coleraine