Hello everyone!
Just wanted to introduce myself as I recently picked up a X reg 1.8 NB to be a little project for myself!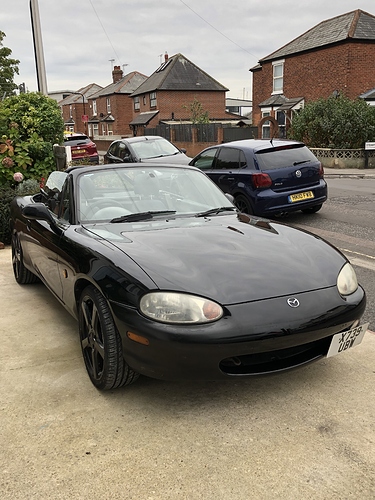 So it has Mot and is road ready apart from a leaking power steering pipe (picked up some new replacement lines)
I've already ordered new brakes all round, cambelt and water pump kit and a new back box (Malian jap cannon)
I rebuilt the clutch master cylinder and replaced the slave cylinder, connecting the two with a braided clutch line (much better now

)
I had a Nissan 200sx S13 before this which I loved but was far too costly to keep going with so decided to sell and start with something that has parts readily available!
Rust wise it's not bad at all and the shell is solid but the suspension arms do need to be refreshed or replaced with some improved ones so any recommendations welcome

Hopefully have some more updates for you guys shortly but if anyone has a set of 16inch JR18 wheels for it let me know!