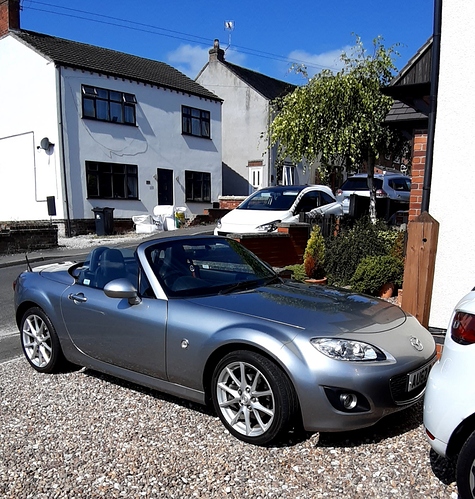 New MX5 owner and new to this forum, so hopefully I've posted this in the correct place?
Bought the car 3 weeks ago from Norwich whilst on holiday in Cromer. Expensive holiday present, a stick of rock would have been much cheaper.
It's a 2012, needs a bit of TLC to the bodywork but generally ok. The alloys are currently off the car and being refurbished at Diamond Alloys in Derby.
Planning to join the Owners Club after the summer holidays. Can anyone tell me if the meetings at the Coopers Arms are taking place at the moment?
Andy