Good afternoon all,
I've owned my NC2 for just over a week and I'm absolutely loving it. Back in 2015 I owned an NA which I bought solely to take on a European road trip. After the trip I traded it in for something else for a number of reasons, a decision I have regretted ever since.
Fast forward to 2020 and I'm now in an NC2 which although is a very different car to the NA, it brings back a lot of great memories and feels great!
On a separate note, I wonder if the previous owner is on this forum? I ask because while poking around yesterday and working out that I can open the deck lid and have a look in there, I have found a hat. This hat is not my style but looks like it could have been pricey. I'll happily return said hat if we can find the rightful owner.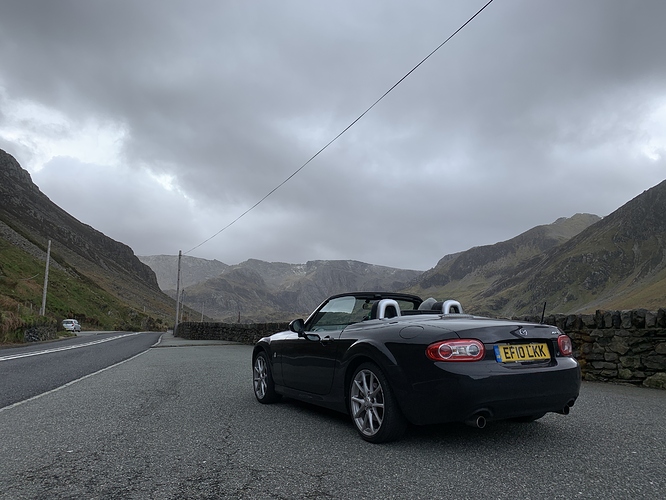 This was the day after collecting the car. We filled the tank and headed towards Snowdonia in search of some driving roads.