Hey guys!
Myself and my partner have just picked up an NA import to use as our wedding car in September

Its a 1997 1.8 with LSD (I think Torsen), with some features I believe are usually MK2 ones (ABS, Airbag and high level brake light).
I have a load of electrics to sort out, the air con and theres a clunk on the front off side suspension when going over speed humps and bumps of a similar nature (I'm suspecting the ARB drop link), but otherwise its a pretty tidy example with no MOT reports of corrosion.
Looking forward to getting it on the road properly for the summer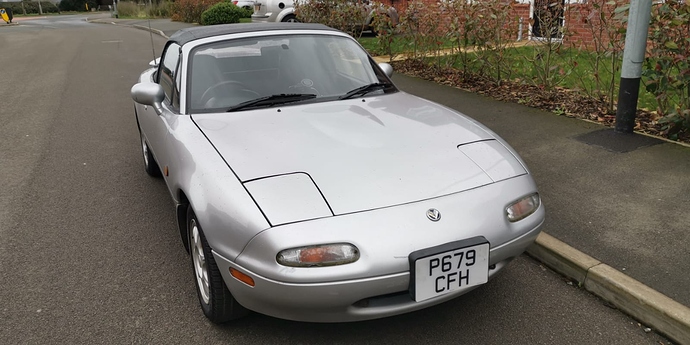 Mike and Caroline