Hi Everyone.
Picked up a NC1 on Saturday and just getting to know it. Had a delightful drive home through central London in the rain and darkness as a first trip but thoroughly enjoyed it with the top down, heated seats on and obligatory bobble hat on.
Apparently the car has a number of factory fit options(?) but I'm not too clued up so looking forward to learning lots over the coming months and years. It's in good condition from what i can tell but not a garage queen and is going to be my daily for the time being. Plan for the moment is to make sure everything is working, get the usual maintenance done and just enjoy driving it!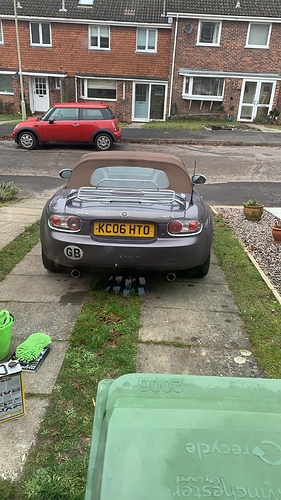 Oh! and i thought someone might recognise the car as it has an MX5OC sticker on both of the A pillar windows so has clearly its been owned by someone here before!
Phil