Norfolk Five's are kicking off with our first car display of the year, we will be going to the Stody Estate for their classic car display and open gardens.
we first attended this event in 2019 and it was a huge success i think we had 30 cars attend.
the show draws in everything from classic Porsche, Triumphs, Ferrari and even vintage steam cars. They also open up their fantastic gardens and water garden for the public as well.
The driver on the day will receive free entry into Stody Estate gardens the passenger on the day will have to pay £8.00 which is great value for a amazing event.

THE PLAN
We will be meeting at Bure Valley Railway station Aylsham ( Norwich Road, Aylsham, NR116BW)
arrive any time from 10.00 to leave at 11.00.
the Bure Valley Railway has kindly said we can use there cafe for refreshments and will have a choice for either Bacon sandwiches, Sausage rolls, Breakfast wraps, teas,coffees and a great choice of cakes. if you would like food before hand please let me know so I can tell the cafe numbers, please park sensibly on arrival as they will also have other visitors on the day. we will then depart the Railway making our way to Stody to arrive for 11.30, we will be bringing the gazebo with us as well so bring your chairs and pack a picnic for what is going to be a great event. there is a tea and cake stand at Stody (this can get very busy) and also a ice cream vendor as well.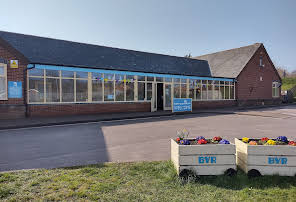 This event has been hugely popular and due to demand we may limit numbers on this run, so please register early to secure your space.
Many thanks Chris & Katie.

Chris & Katie
Sue
Roger & Valerie
Sheryl & Reece
Ian & Jean
Dave P
Mick & Gella
Chris & Caroline POG
Mike W
Ian F
Phill & Rona
Phill & Rene
Alan & Lynda
Jason
Martin V
Angela F
Wayne & Kim G
Colin
Jerry & Wendy
George
Richard C & Beach
Chris W