Hello everyone, Michael here, been lurking for 6 months and finally taken the plunge to buy my beautiful Euphonic NB 'Geoff'.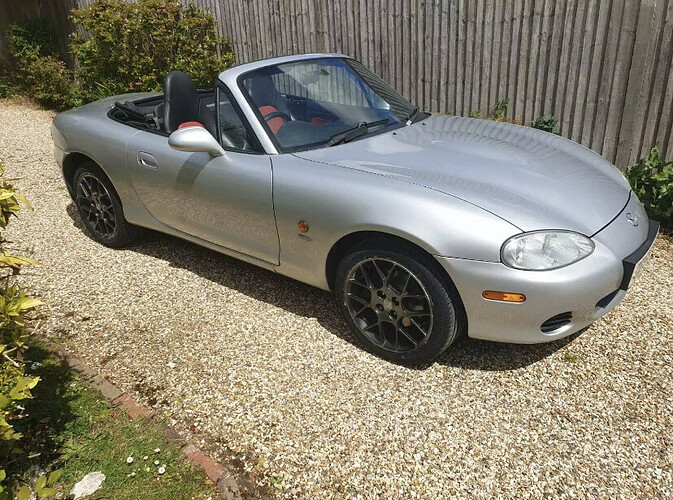 Geoff was selected because he had newish cills, new tires, and was freshly serviced.
However, two days later this happened on the M4: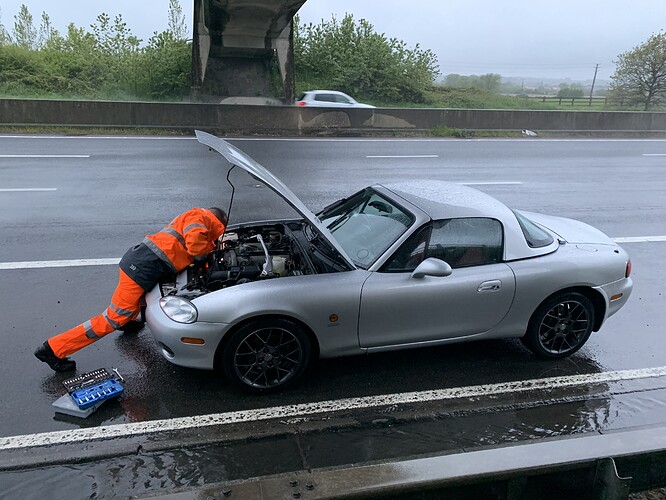 Turns out whoever did the service didn't tighten up the adjuster bolt on the alternator and it literally dropped off at 70mph so running with lights and wipers I was quickly out of power. The ignominy of calling the RAC out for a 2 minute job!
Geoff is now with C&C Sparks in Bisley for new chassis rails and a new radiator and I have big plans to give him a supercharger next year as I am coming from a car with a bit more grunt so do notice being about 50bhp down.
Looking forward to meeting some like minded people at some drive outs and meets in the coming summer months!
Michael