My model of MX-5 is: 2001 nb2 5 speed
I'm based near: Coventry
I'm looking for technical help or recommendations on: identifying a part I found on the gearbox undertray.
Hi all, your help on this would be greatly appreciated. I've found a bracket I don't recognize lying on top of the gearbox undertray and Google hasn't been very helpful.
I was driving home from work today and noticed a particularly loud rattle coming from somewhere under the car. When I arrived home I had a reach under to try and jog a few things and when I tapped the gearbox undertray could hear something on top of it. I popped off two of the bolts that hold it on and found the bracket in the attached images just loose on top. It's all metal with a single bolt.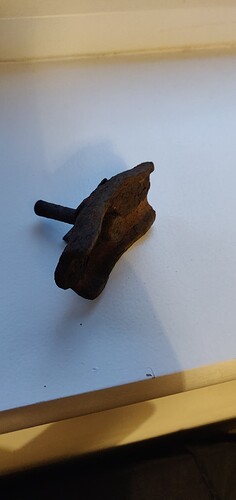 Does anyone know where this bracket might have come from?
I'm not currently at home and the only jack I have at the moment is the scissor jack which I don't particularly trust to go wriggling around under the car.
Thanks,
Andy