We've had some great weather in Suffolk recently. My son's 1990 Eunos parked up on Ipswich Waterfront: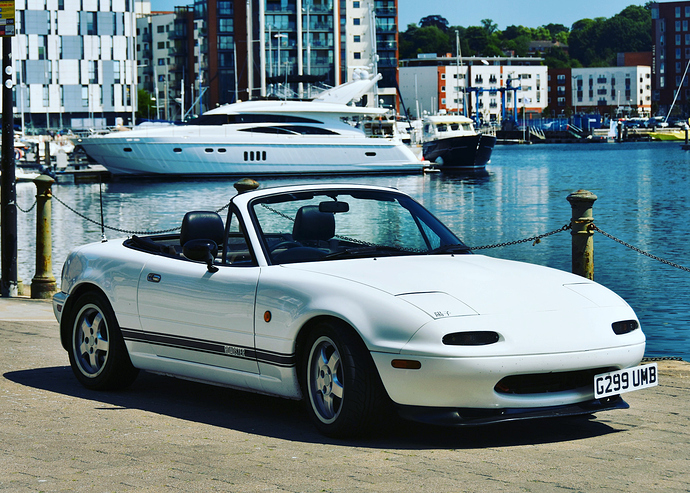 Some nice bits in Suffolk. Has some pretty chocolate box hamlets.
Lots of Norman relics still in evidence.
Stayed B&B in Honington village a few across from the church as it was near the RAF base.
Took my MX5 up those runways a few times…