Hi All,
Back in 2017 we were looking for a replacement for my 72yr old mothers NBFL Icon that was written off.
After a long search (theres loads of rubbish out there) we spotted a car for sale by a member of this parish DanEX5 a very nice original rust free base 1.8 with 22k miles complete with matching hardtop.
She had not been messed with and still had the QA chalk marks from the factory under the bonnet.
There is a nice folder full of service history and so a deal was done and Purdey went to mums…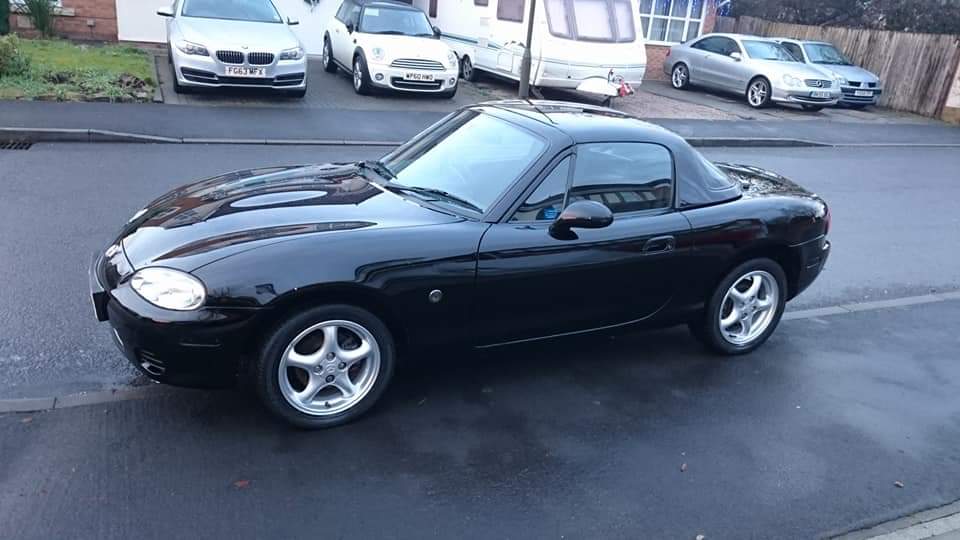 Moving forward to May last year we ended up with Purdey (Mum wanted a car with remote locking etc and she had always liked Sonis NC2 and as Soni was getting a new RF we swapped our 83k mile NC2 called JYUJYU for Purdey) Its good to know shes still in the family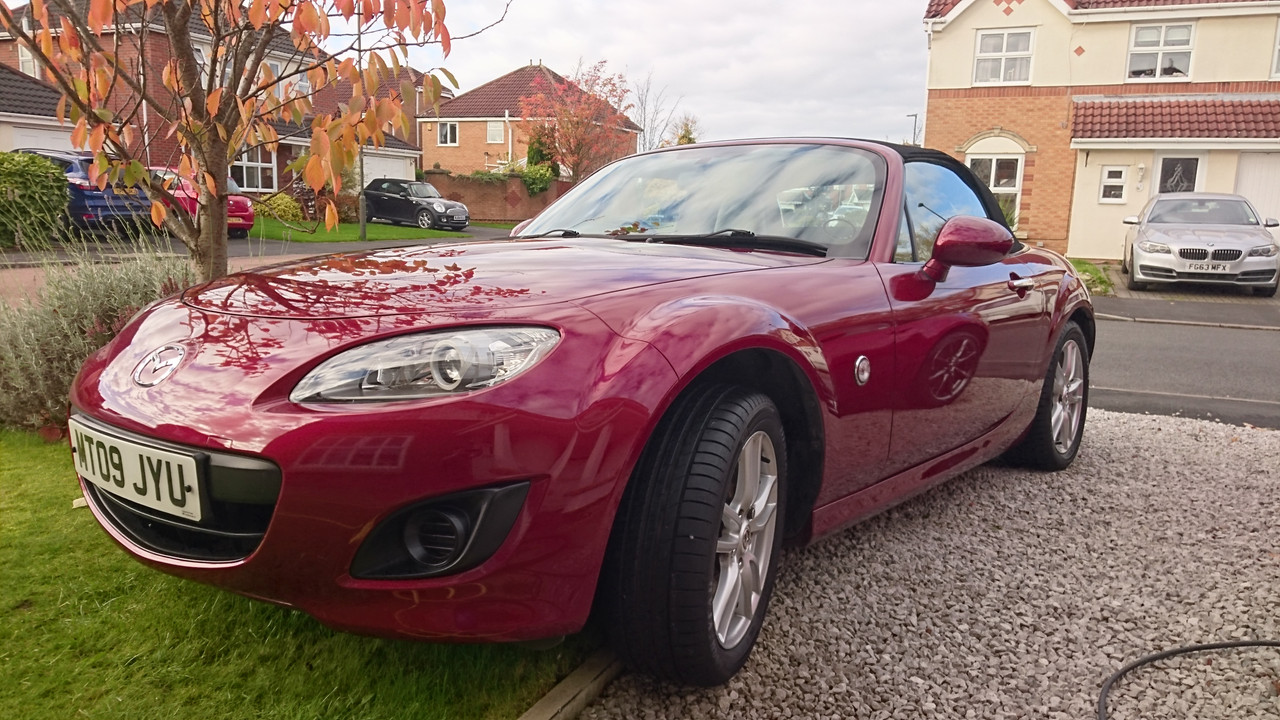 We already have Pineau a 10k mile Indiana but she is stored away and is being kept factory but I wanted a NB to mod to my taste…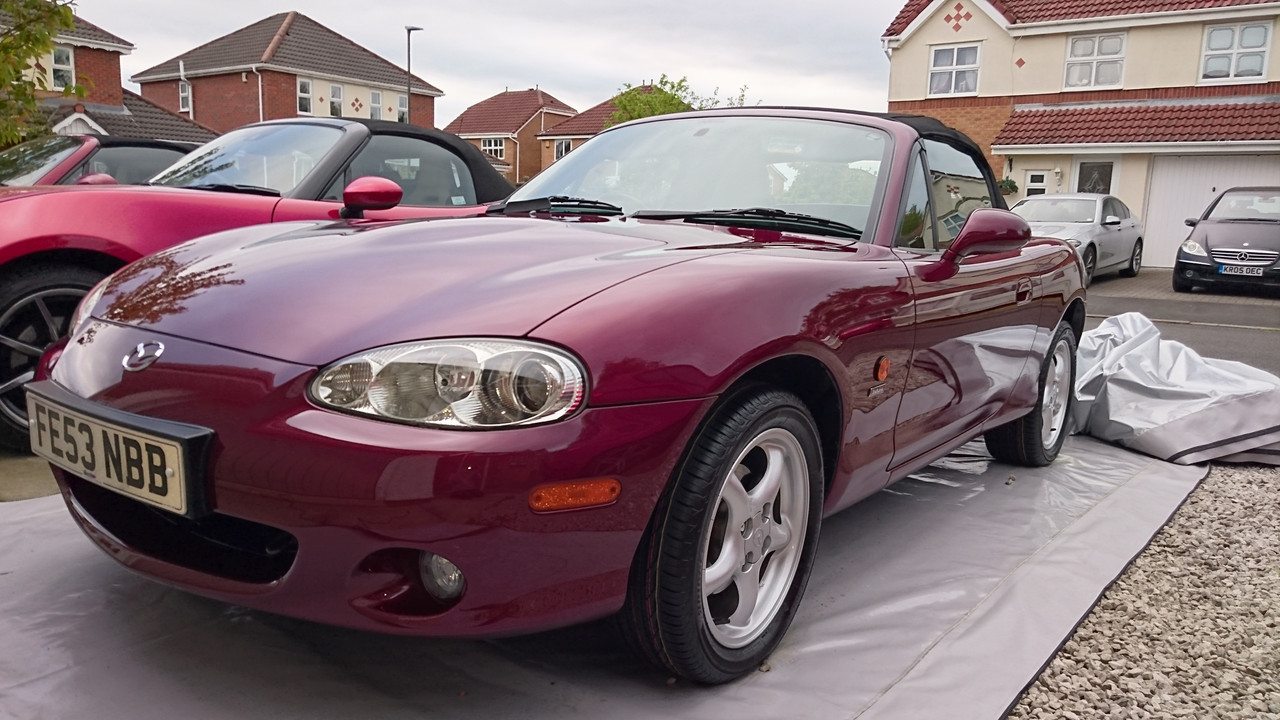 Id been ill for a while and working on Purdey helped a lot with my slow recovery.
I am a bit of a perfectionist and most people would consider Purdey as she was as being mint but Im not most people…
She had suffered a few minor scrapes and dings and the black paint was looking a bit hazy, the brake discs had surface rust and she was due a cambelt service…
But first was new tyres as the originals were past their best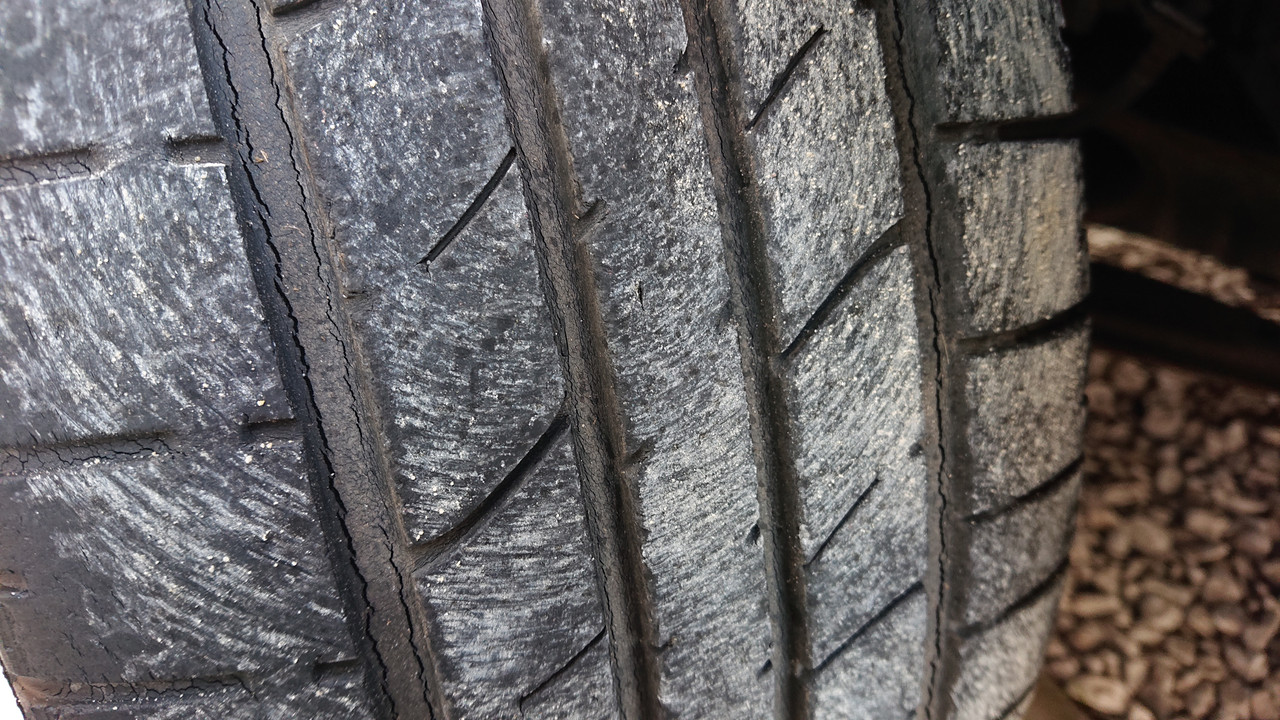 I think Dan had fitted black repeaters and painted the bumper reflectors black but that was just too much black for me so I fitted the silver bumper reflectors and repeaters and a new set of Toyo TR1s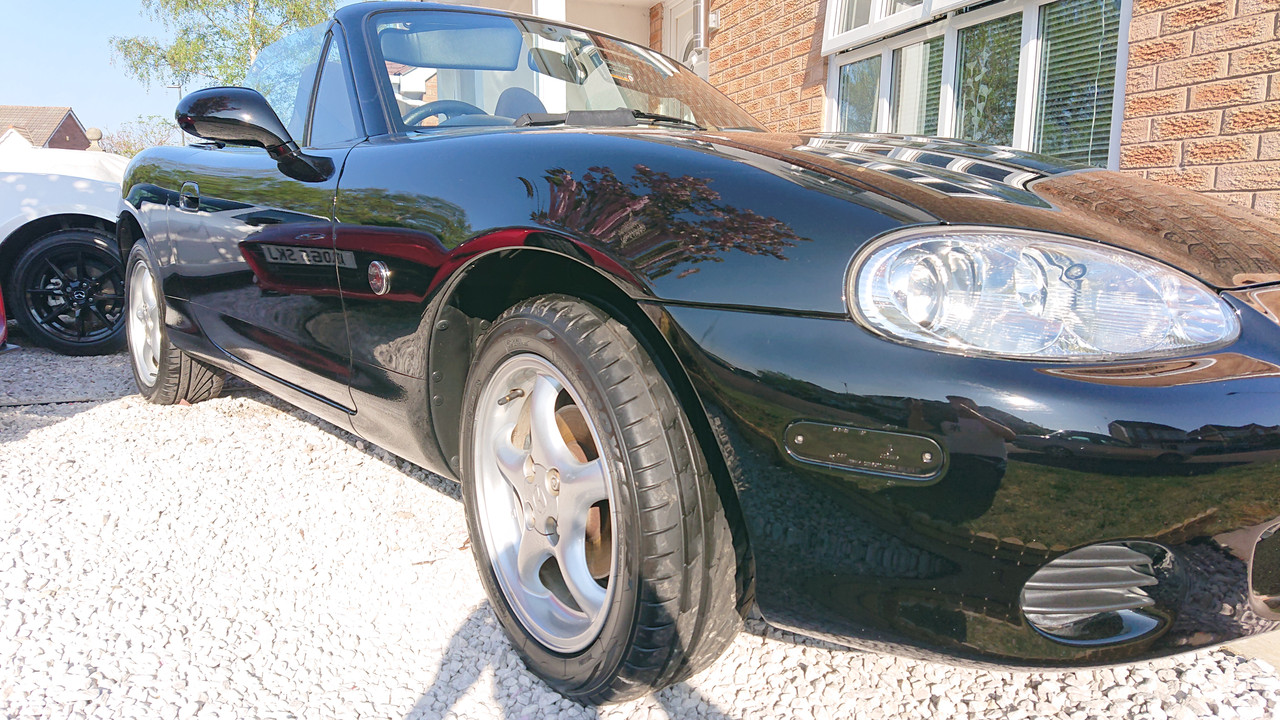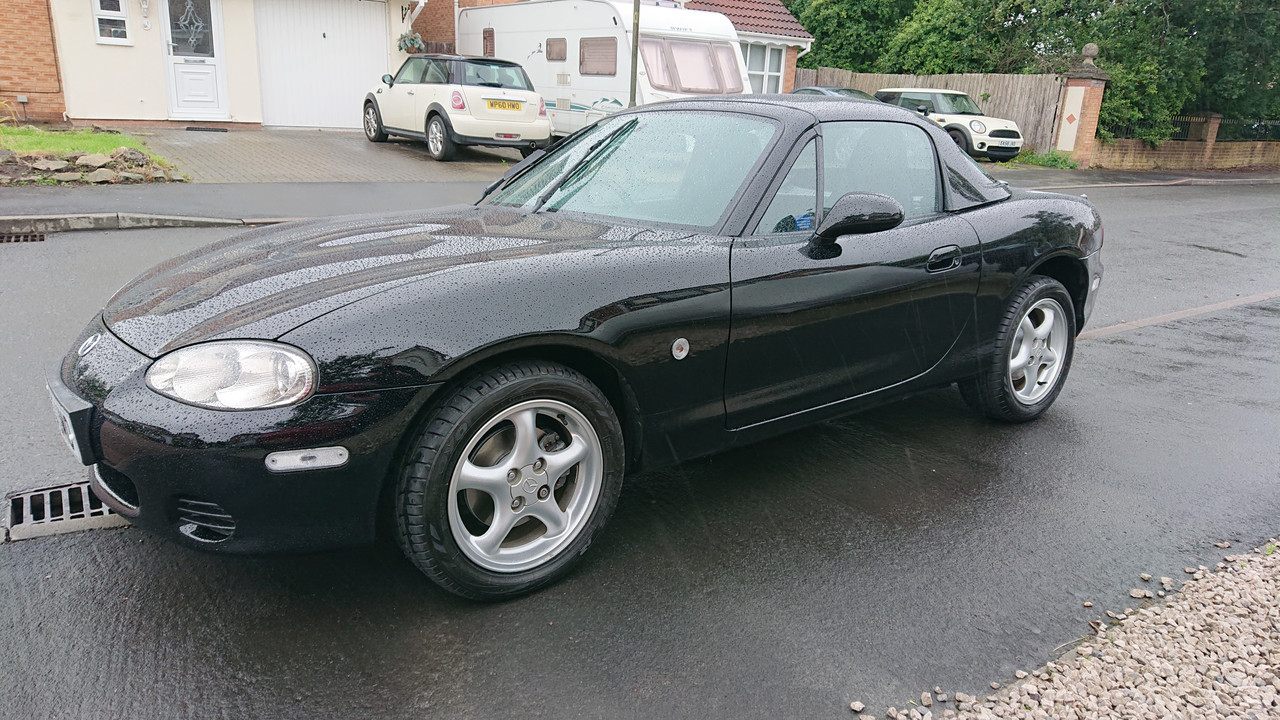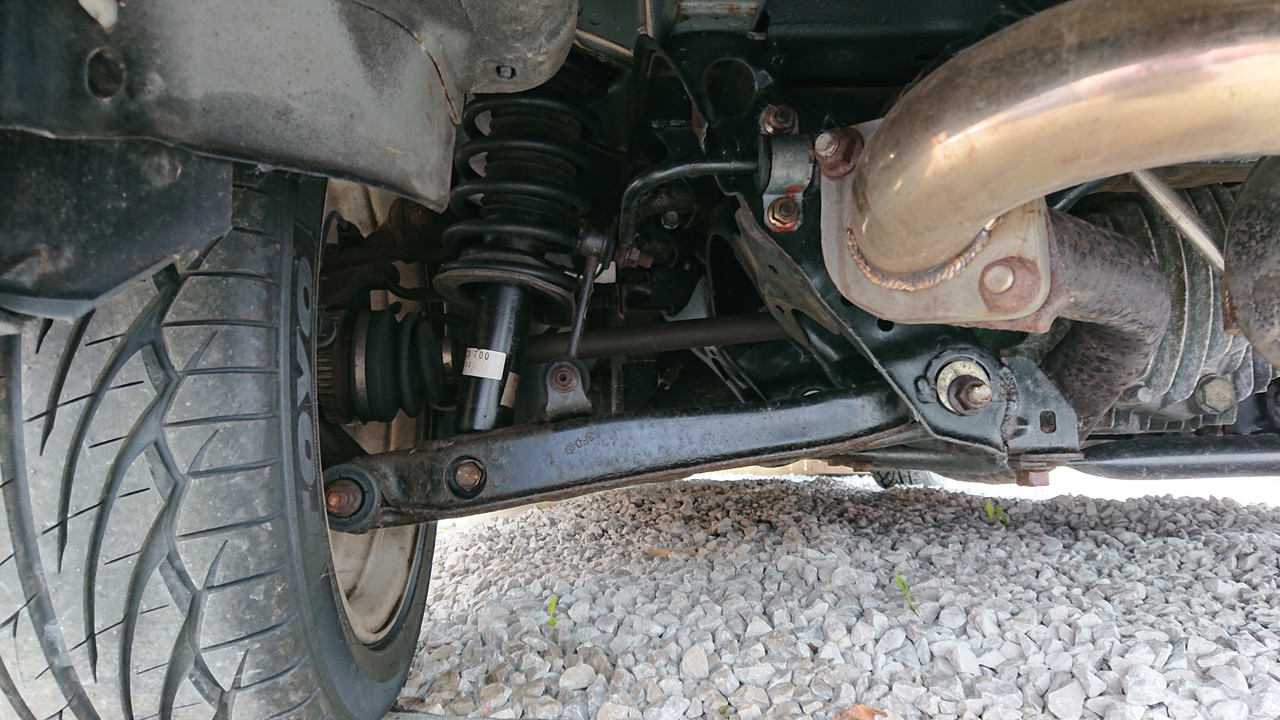 Original Spotwelds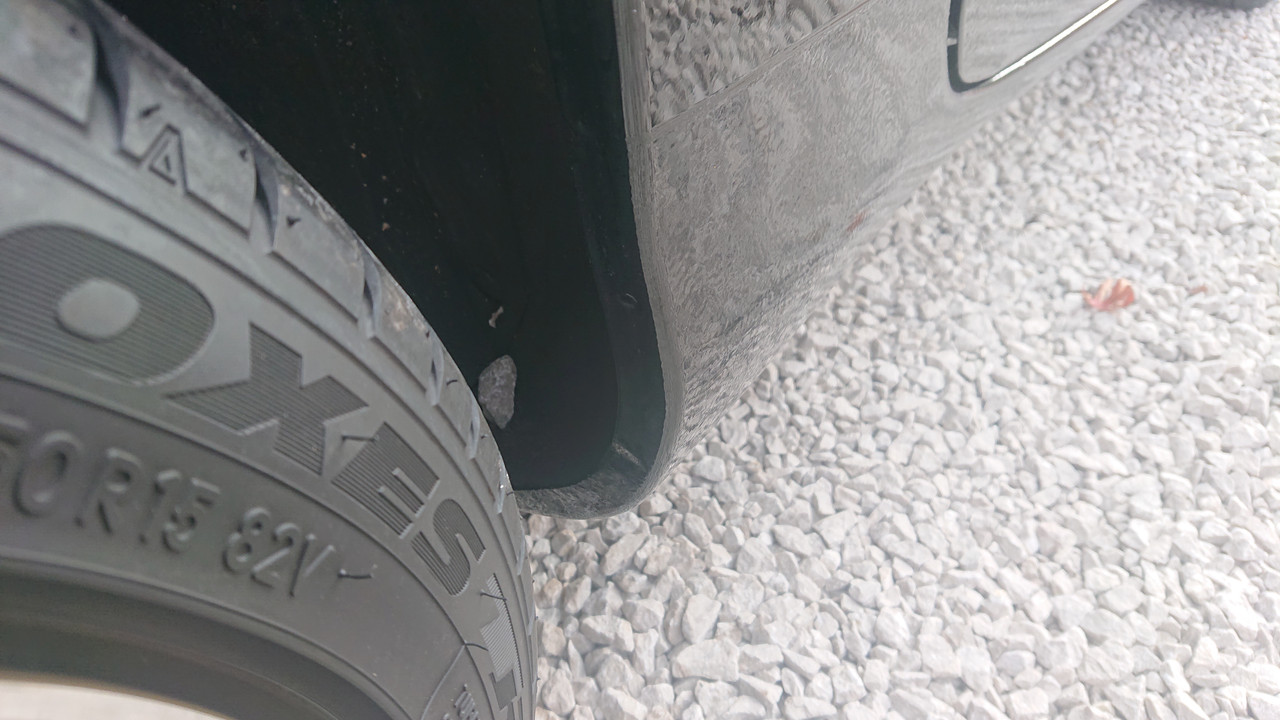 The original dealer plates were in the boot so they went back on (I do like original touches) and a genuine Mazda Chrome Mesh grill fitted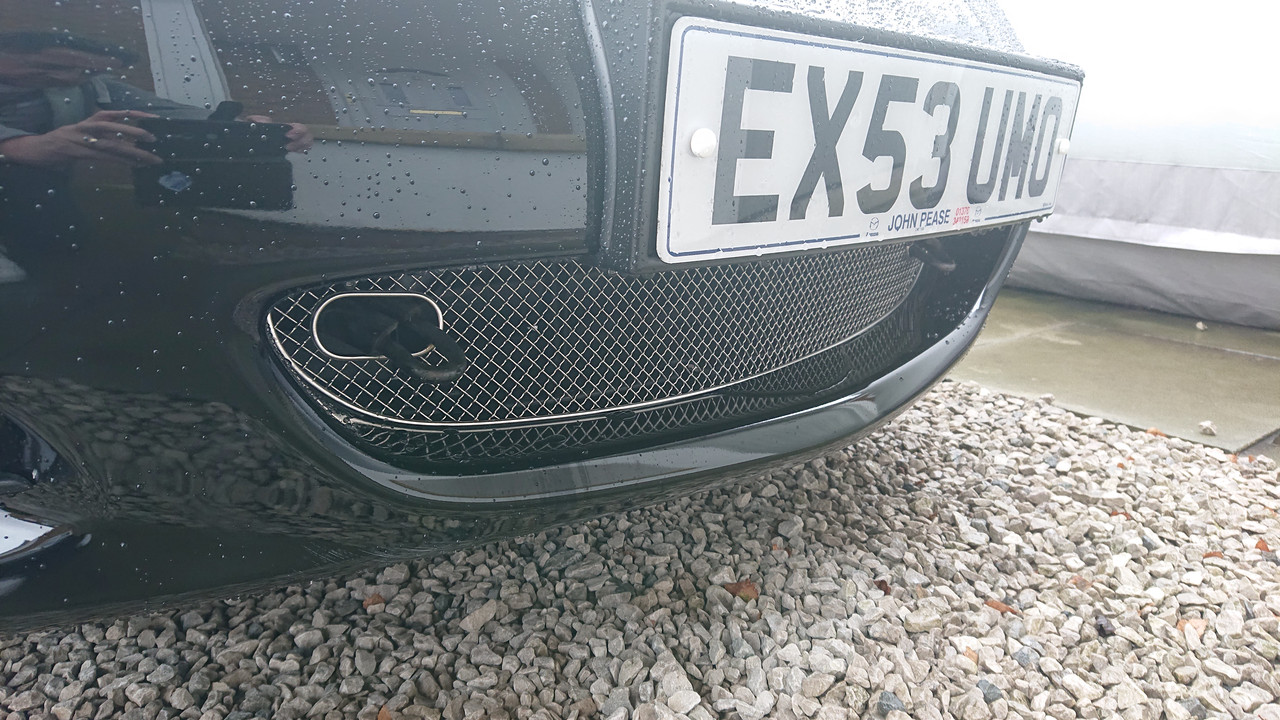 Unmarked Interior
Next was the big service so she went off to Mazda Menders for Cambelt, water pump, oil, filters, discs pads and caliper paint. Whilst there Wayne fixed a few other issues and commented on how good she is (praise indeed).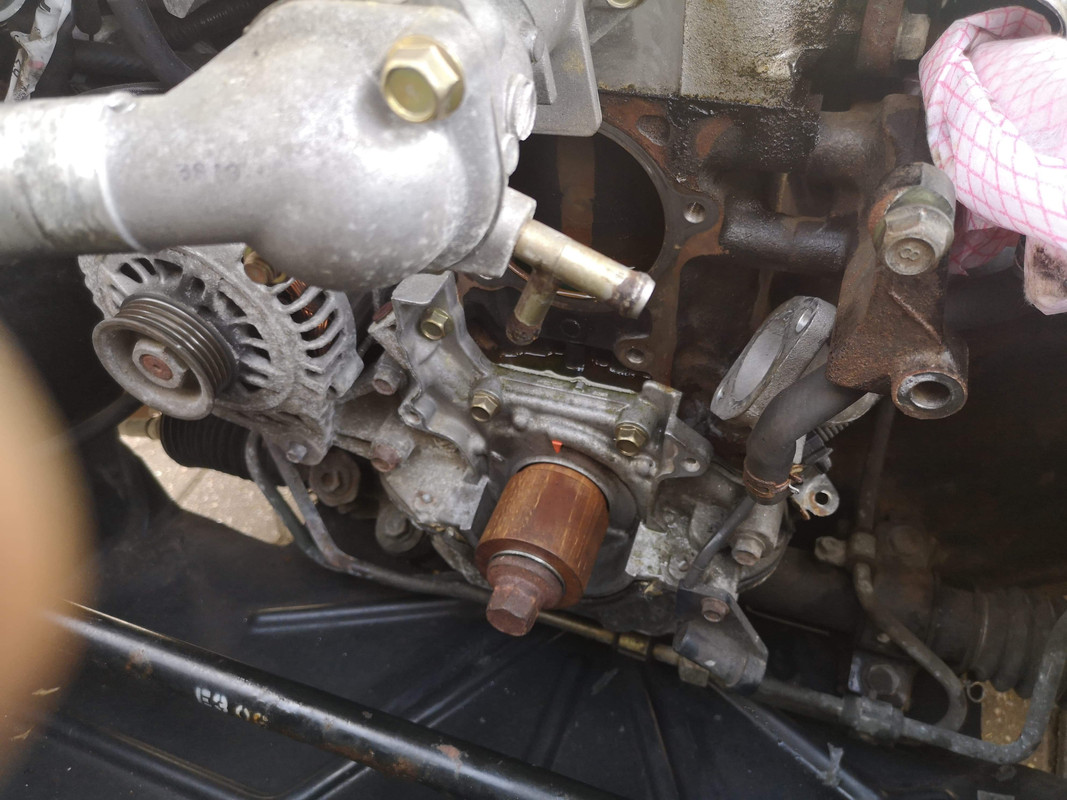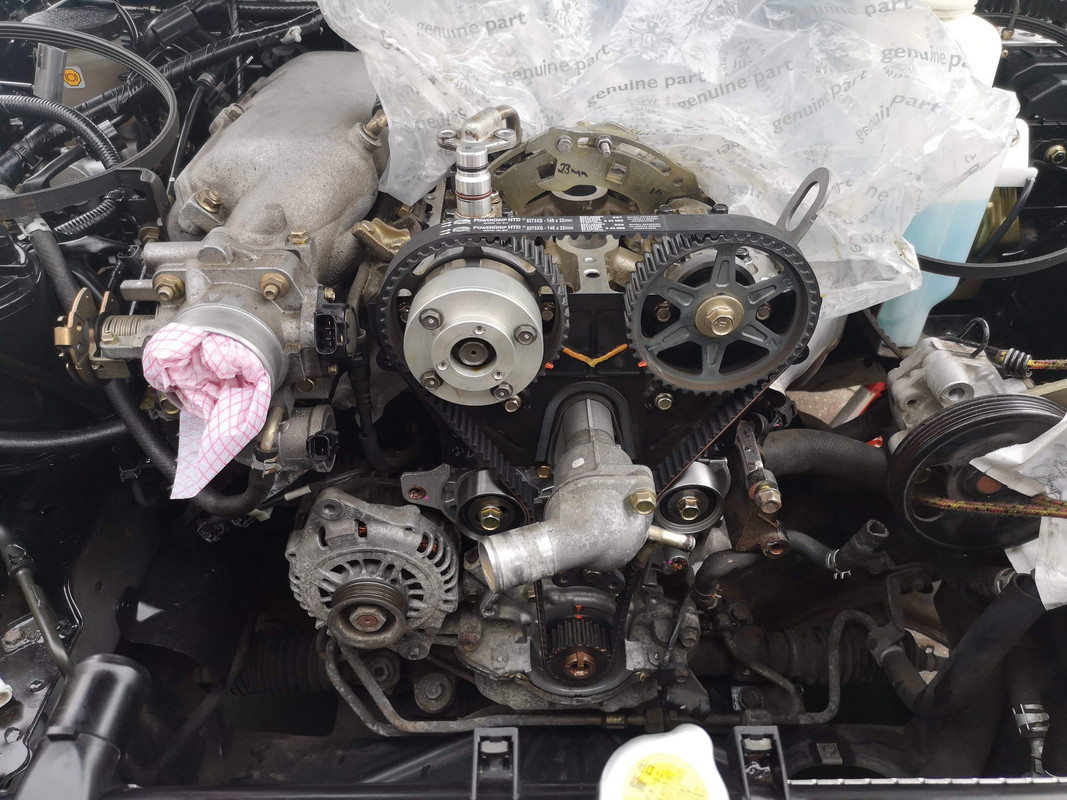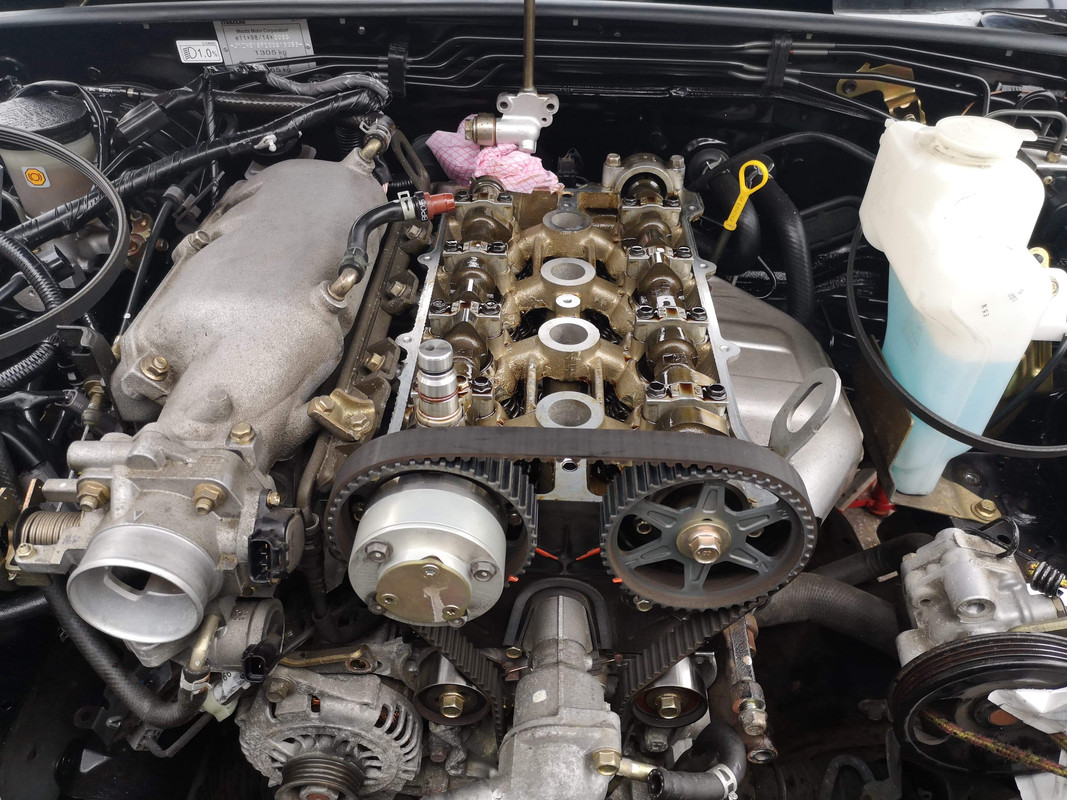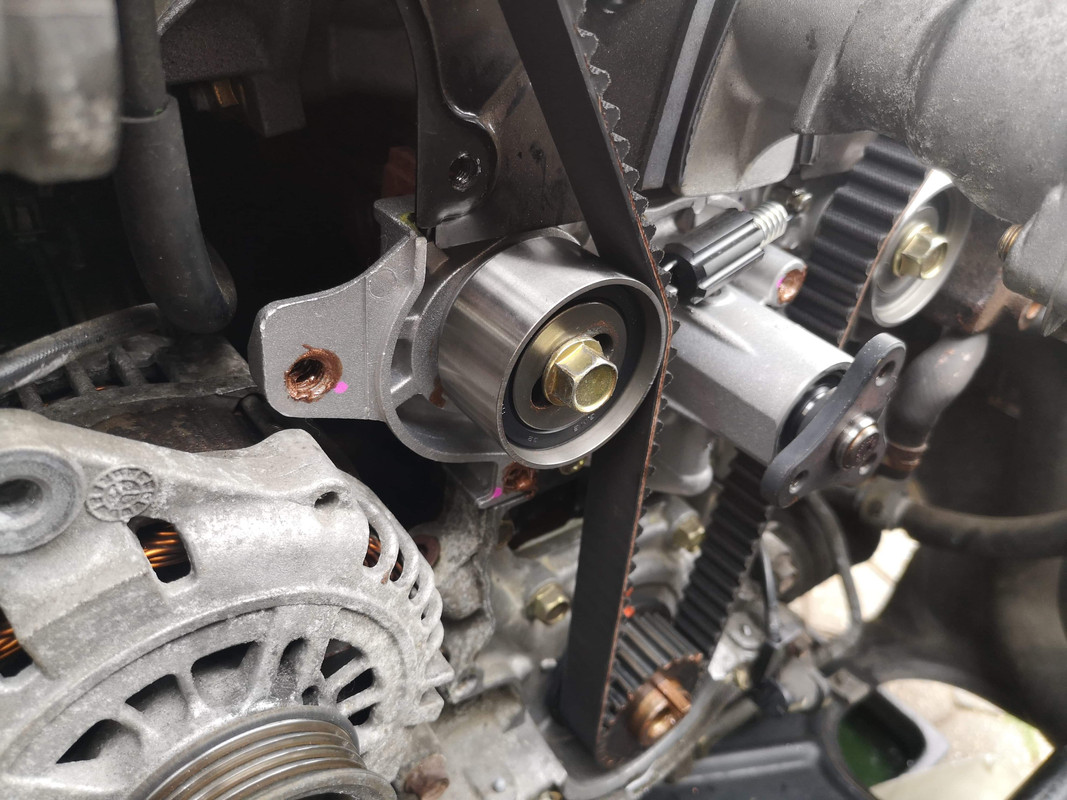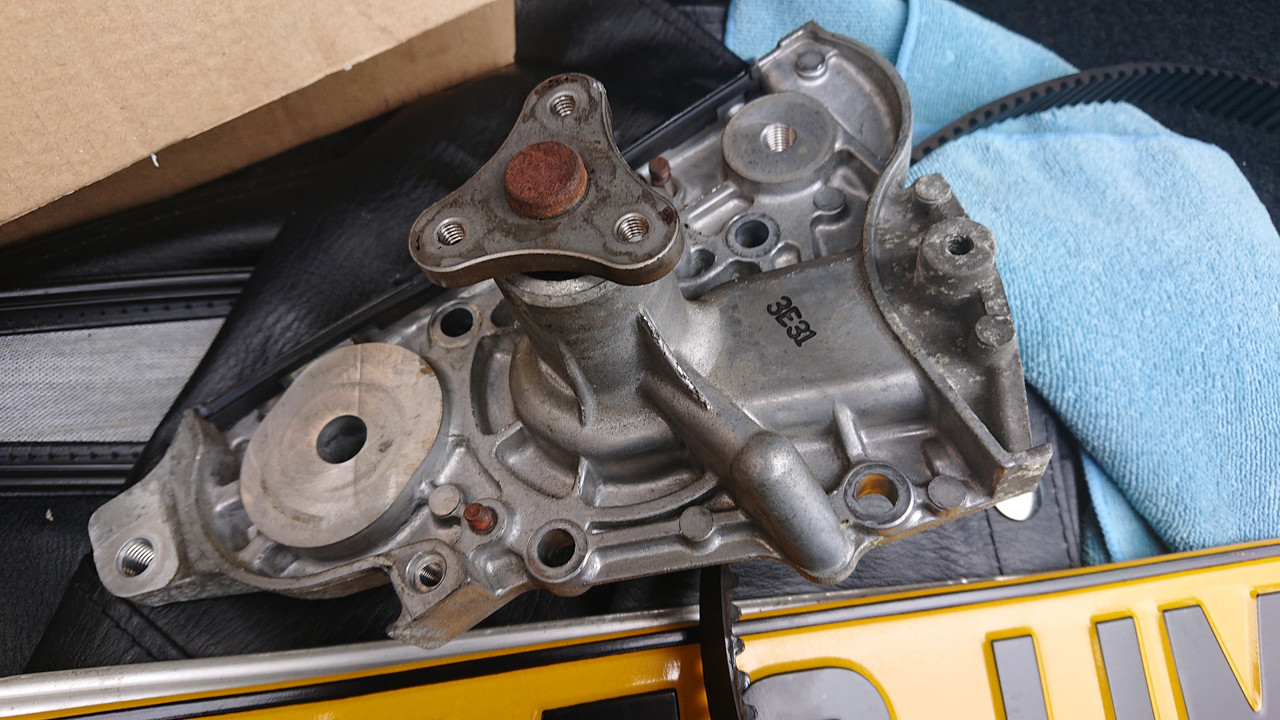 Discs, pads fitted and calipers painted the factory cast finish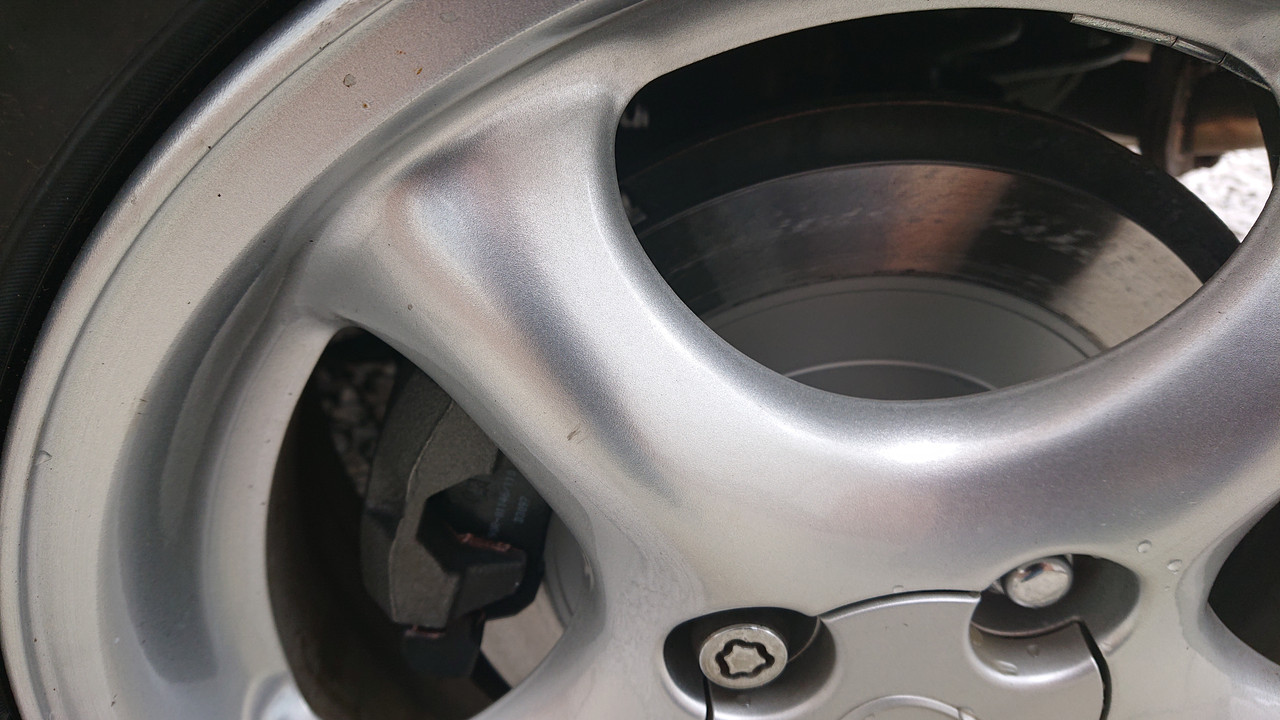 Engine Bay Cleaned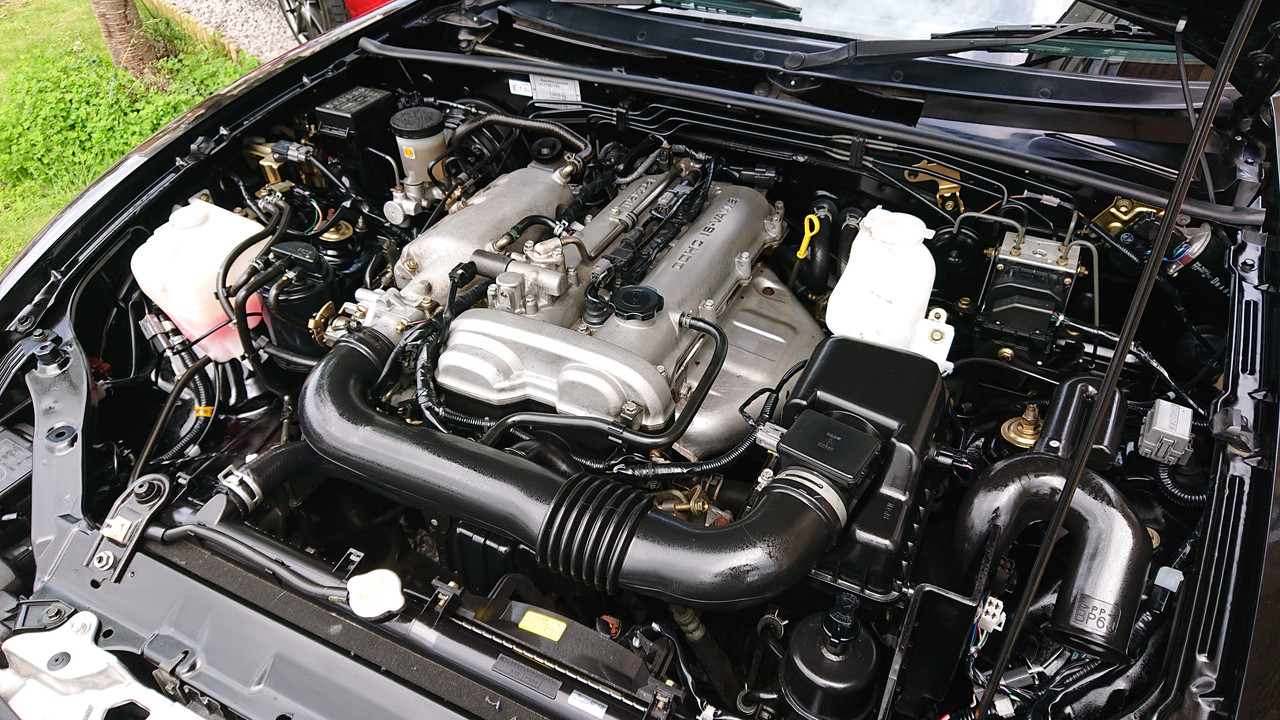 New sill plates and Chrome Grill from Warrington Mazda came next…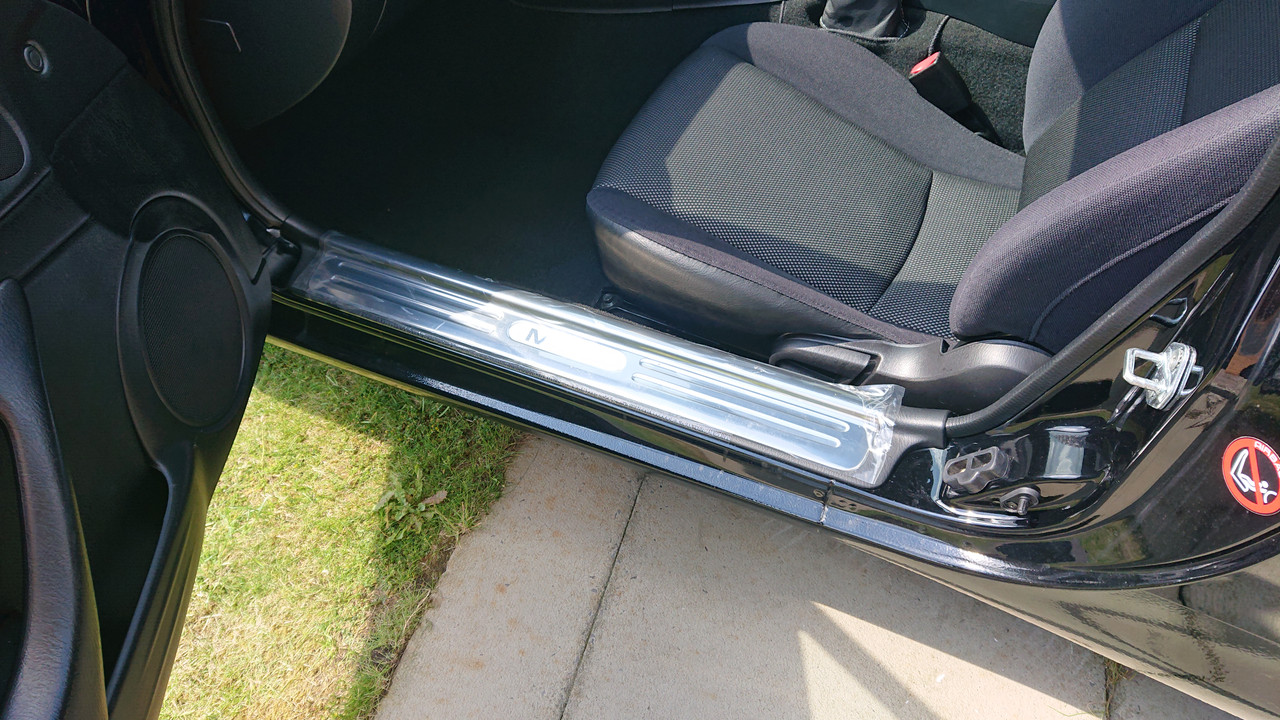 Facebook Market place provided a Chrome filler cap…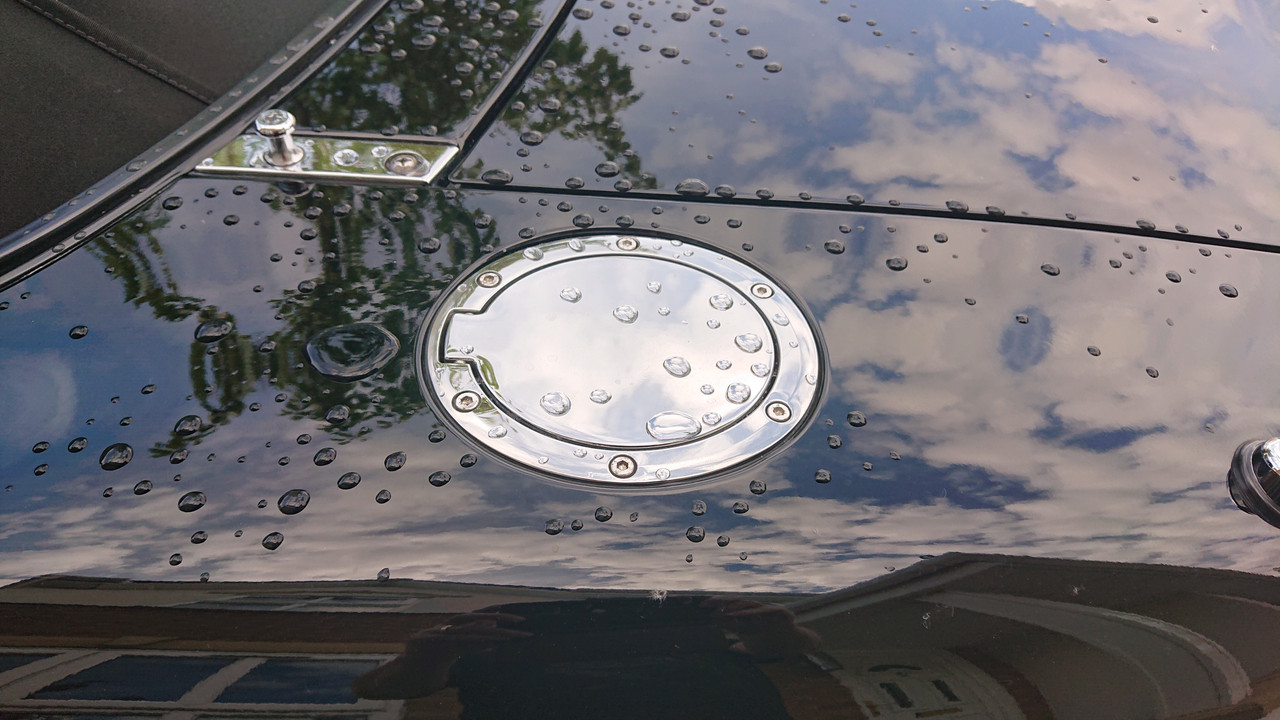 I bought the IL Motor Sport replacement leather seat covers and had them fitted by a local trimmer.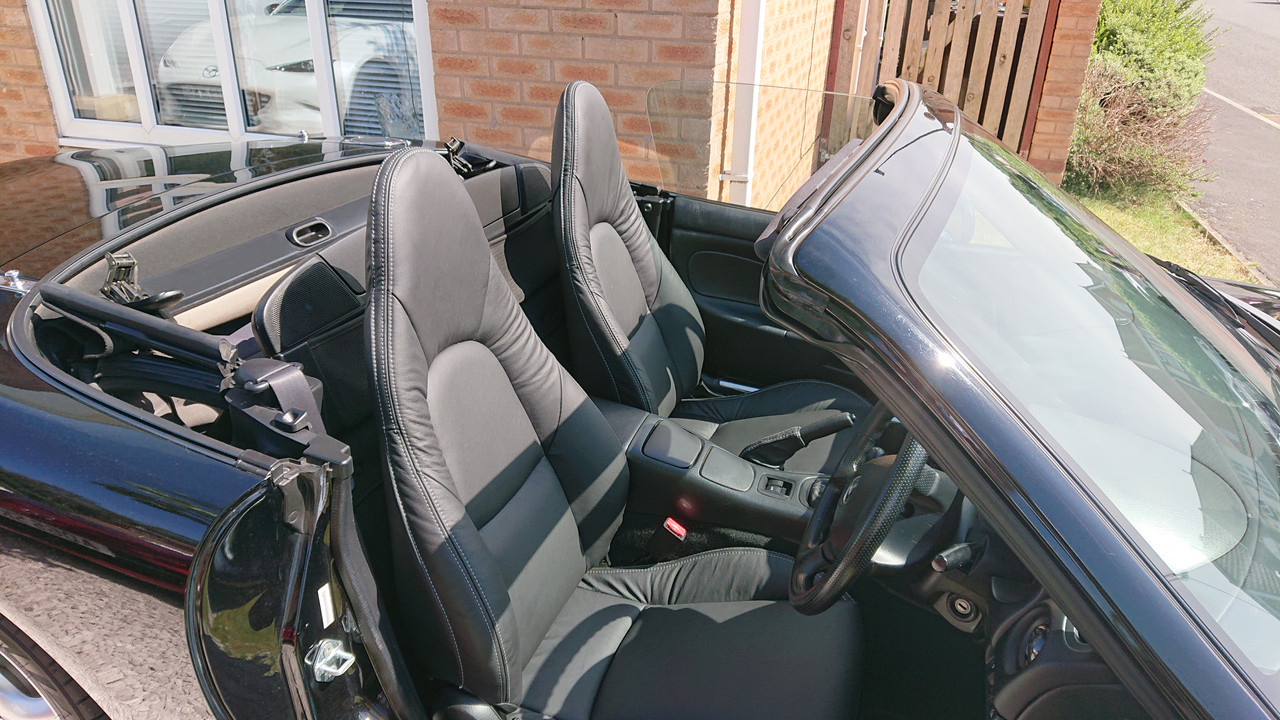 Yes the creases have fallen out…lol
Then off to Fat Fenders for paint…
Before, can you see the damage??? told you I was fussy…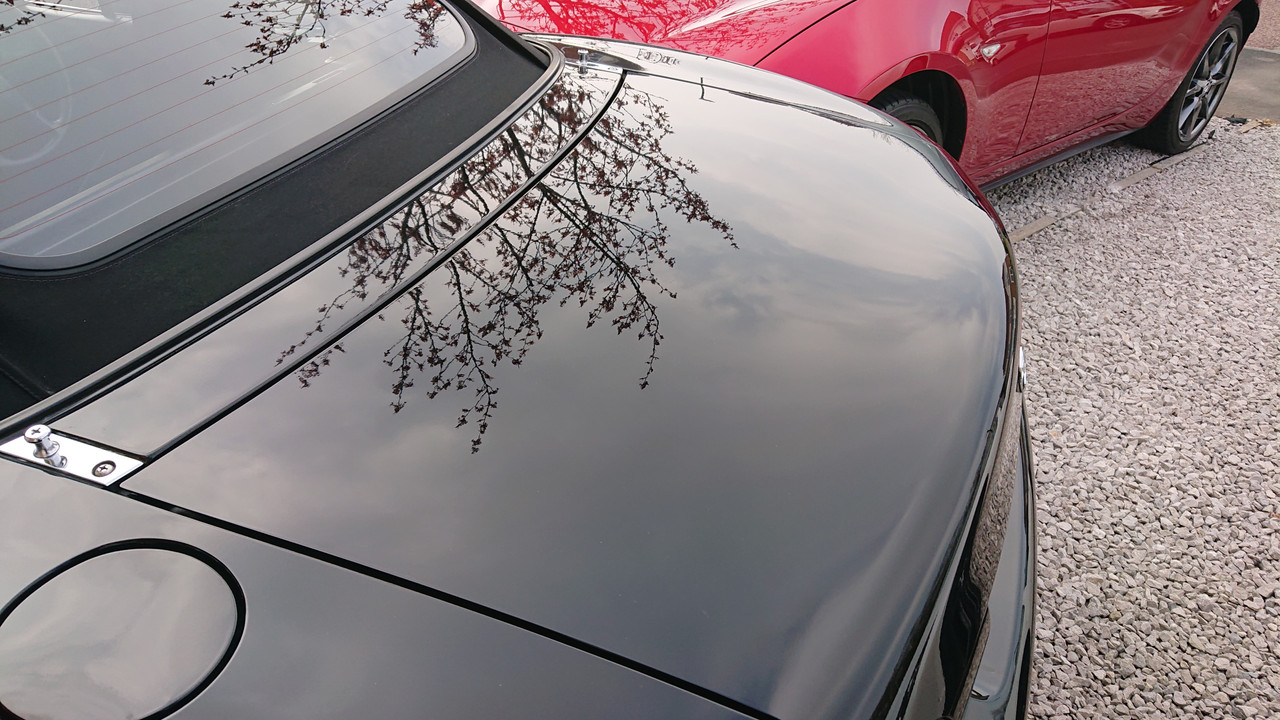 Below Crease in boot lid and marks in bumper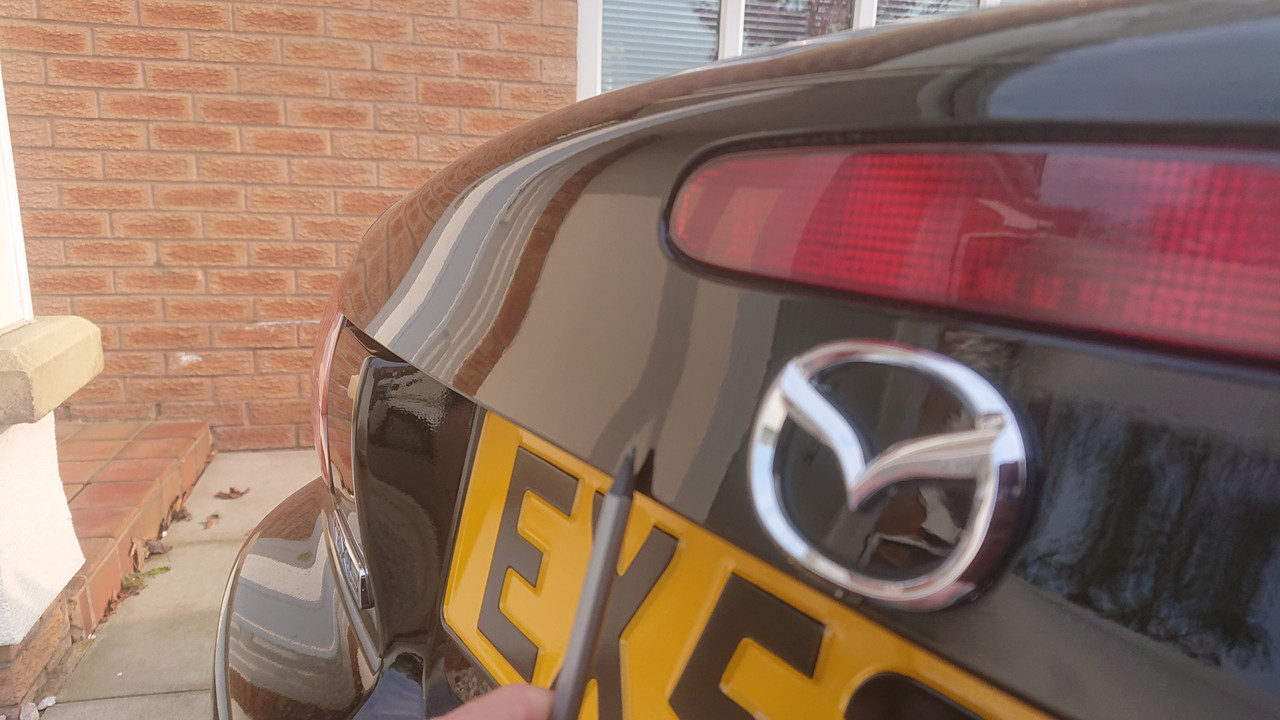 Below scratch in wing, scuff on corner of bumper, rusty discs and grubby caliper…but nice new tyres…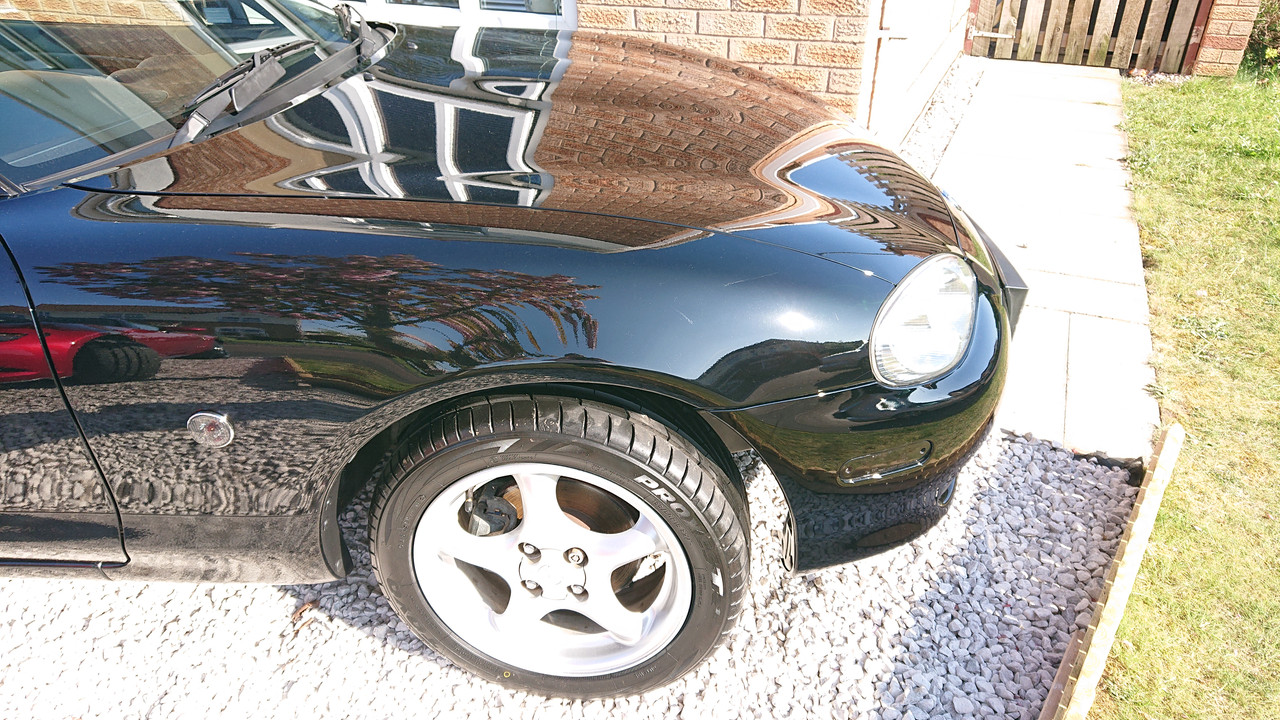 During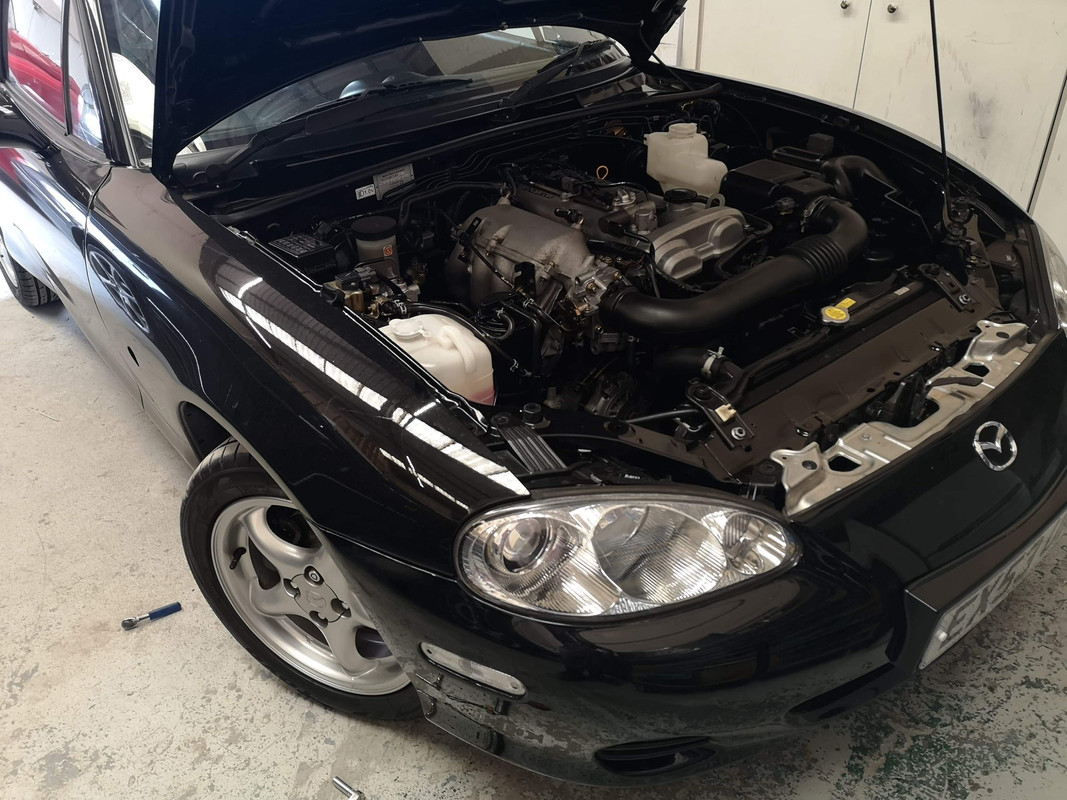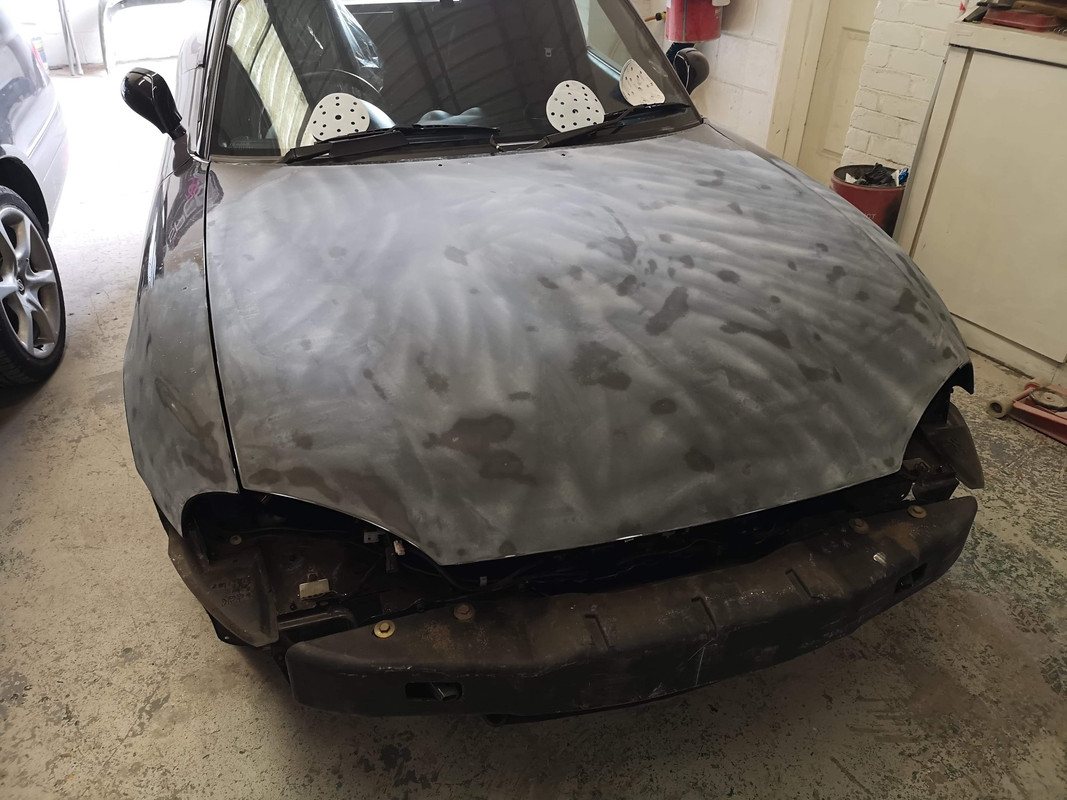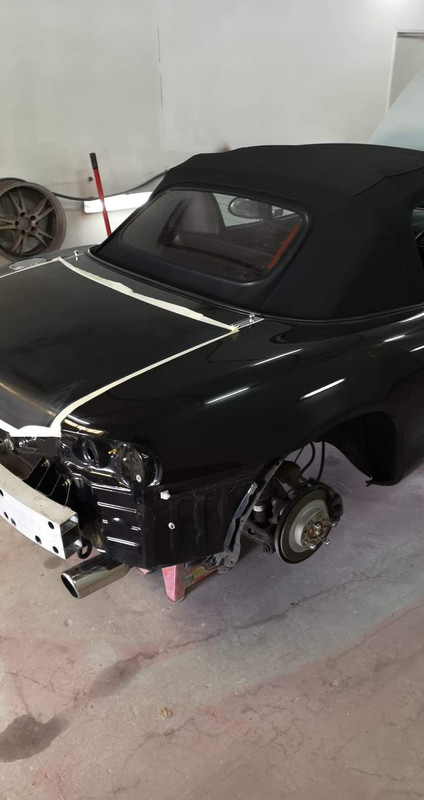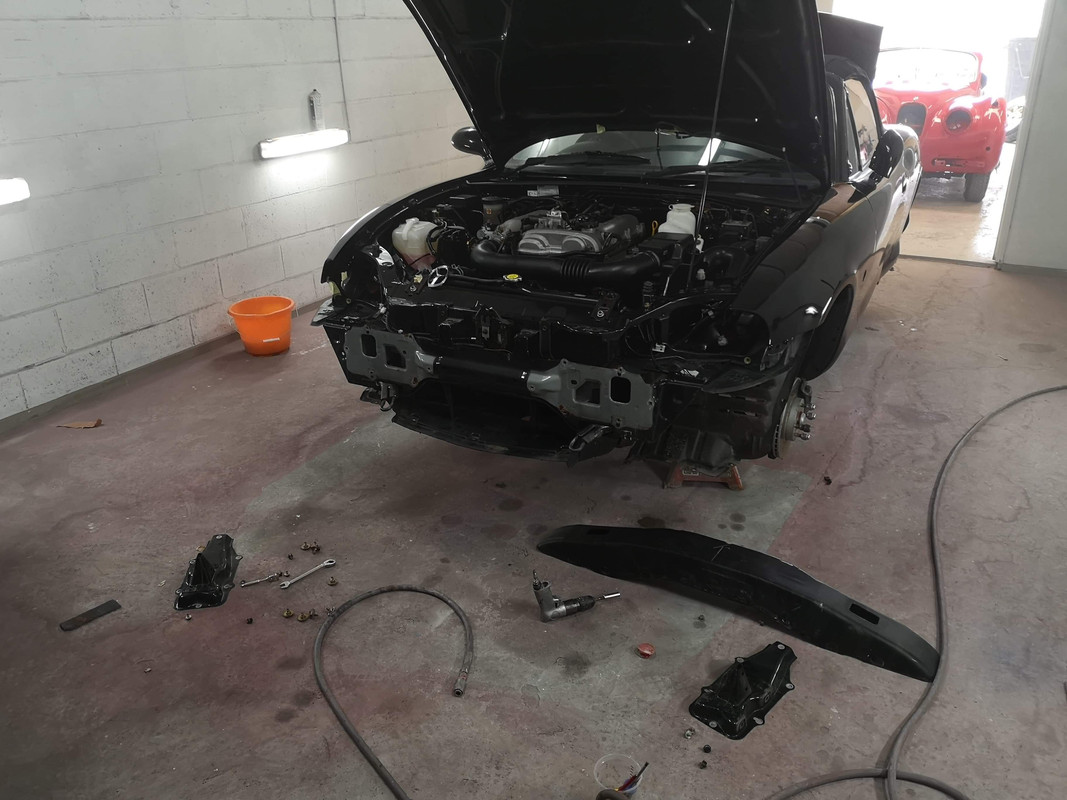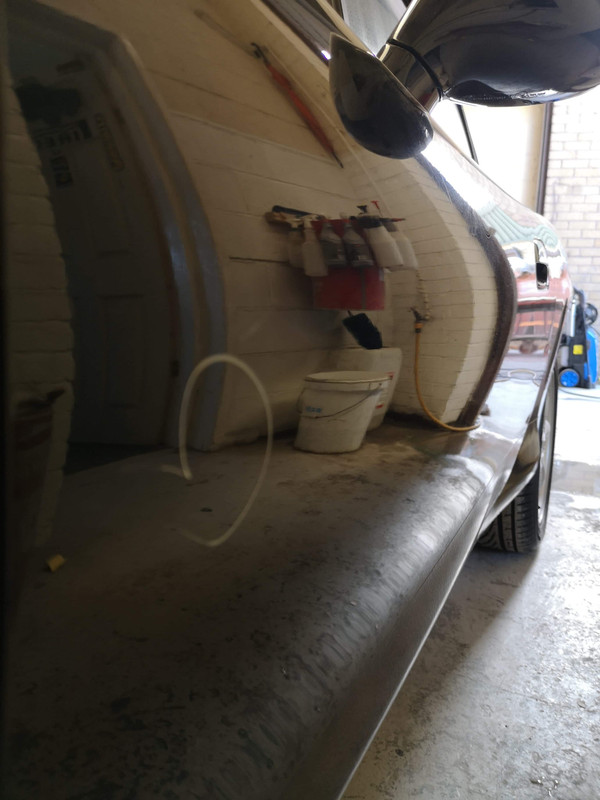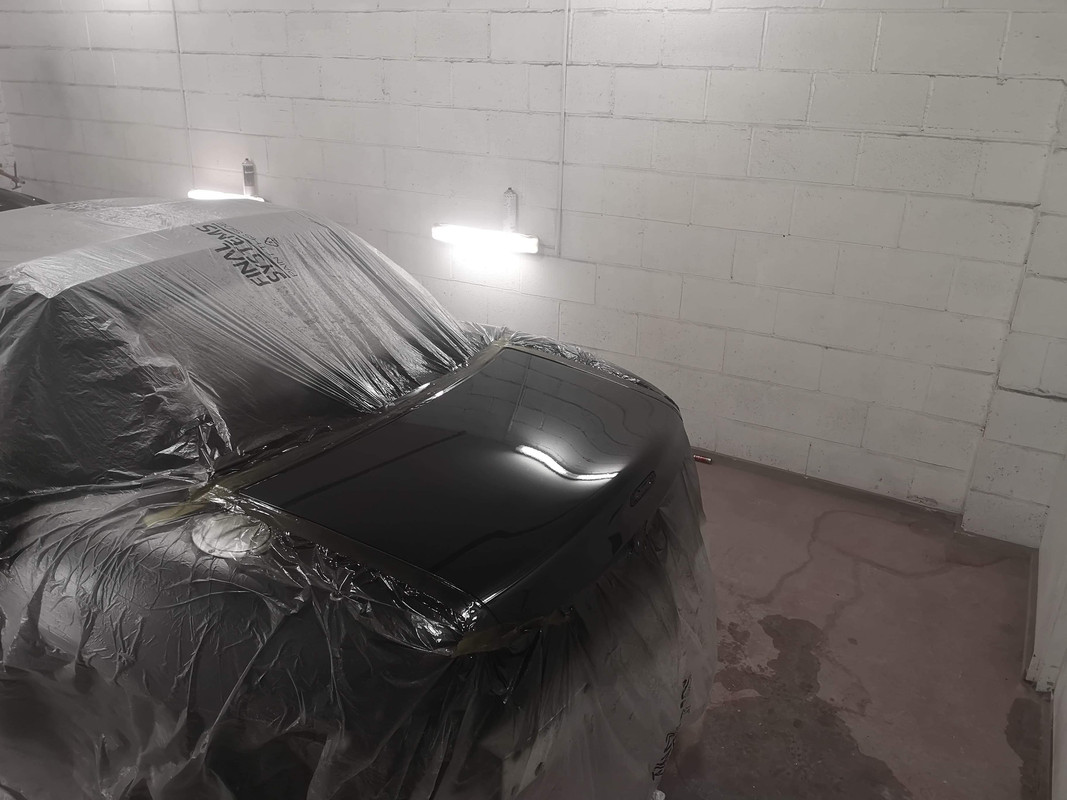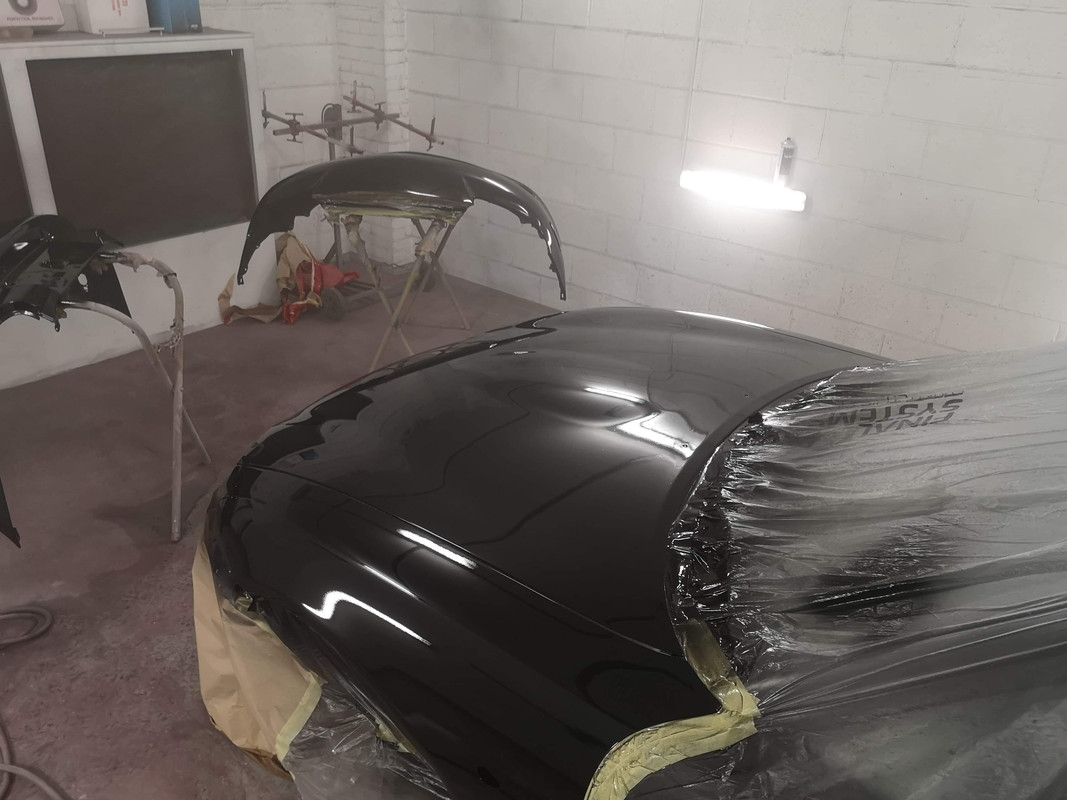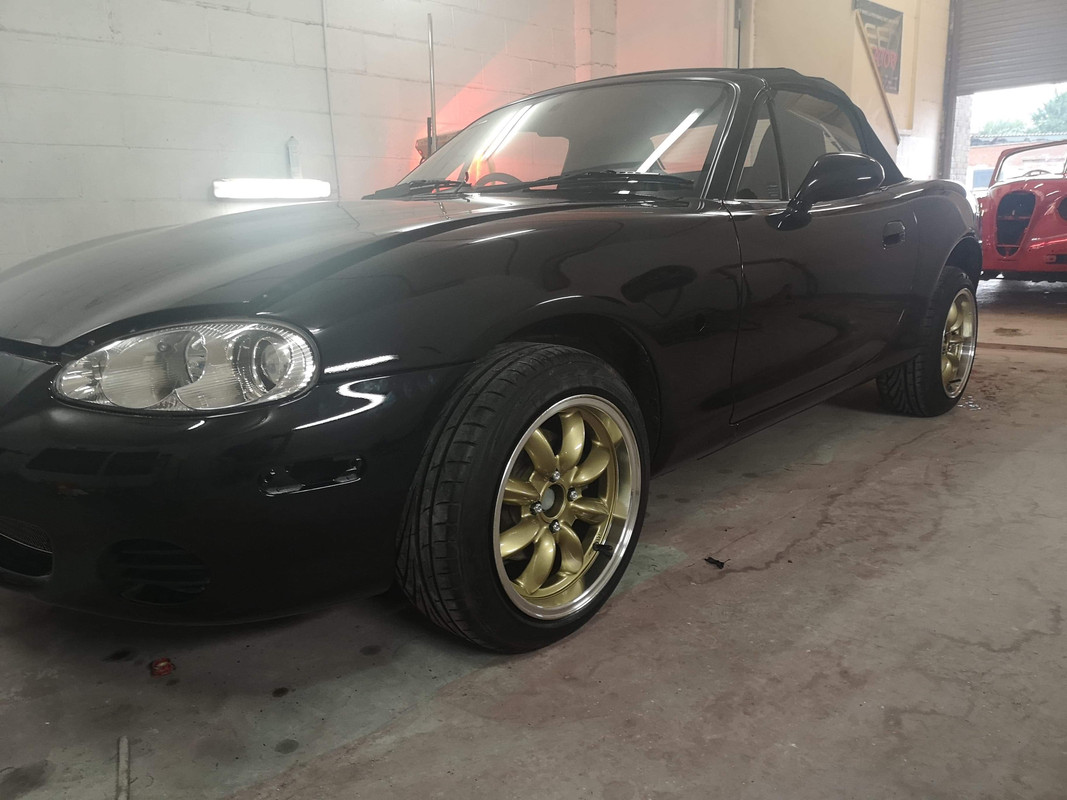 After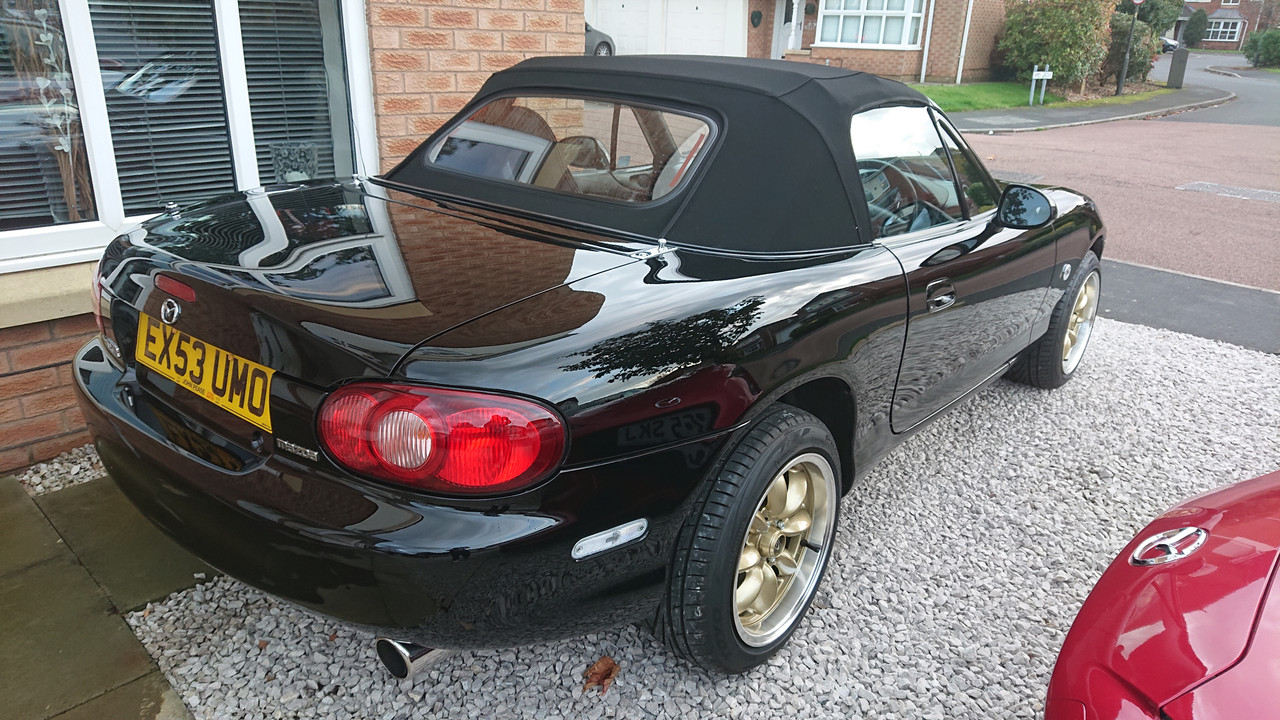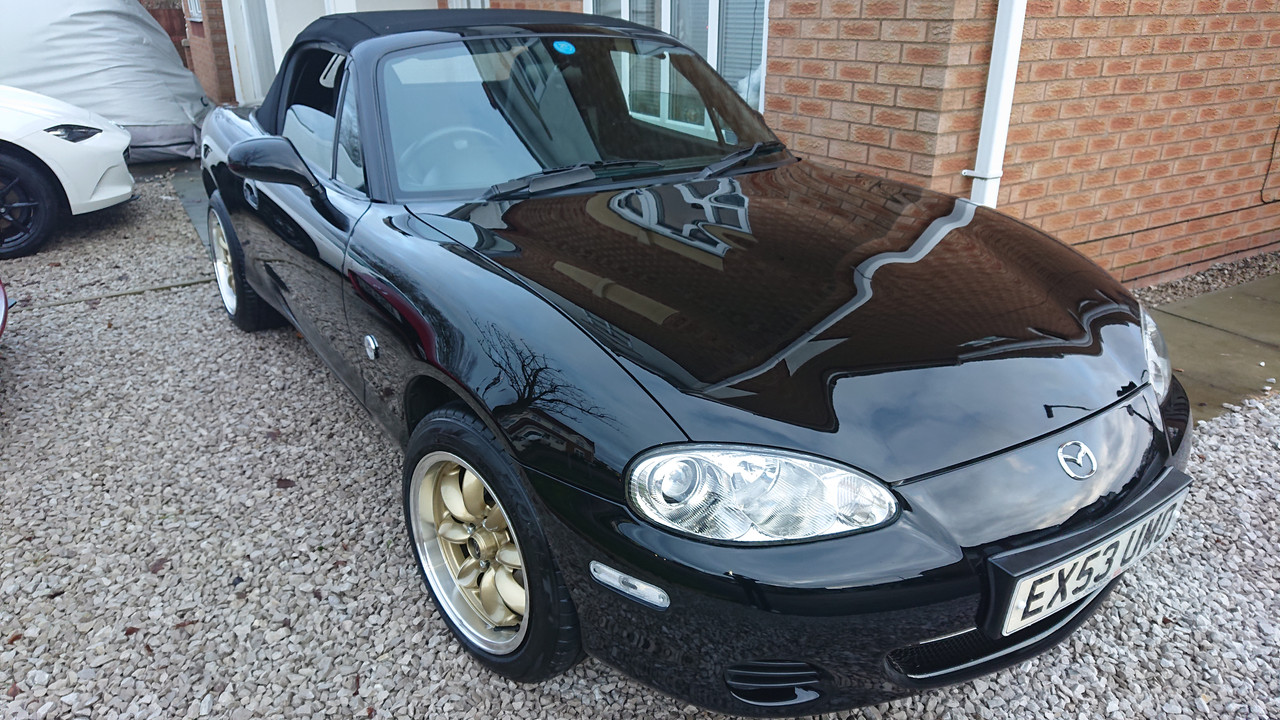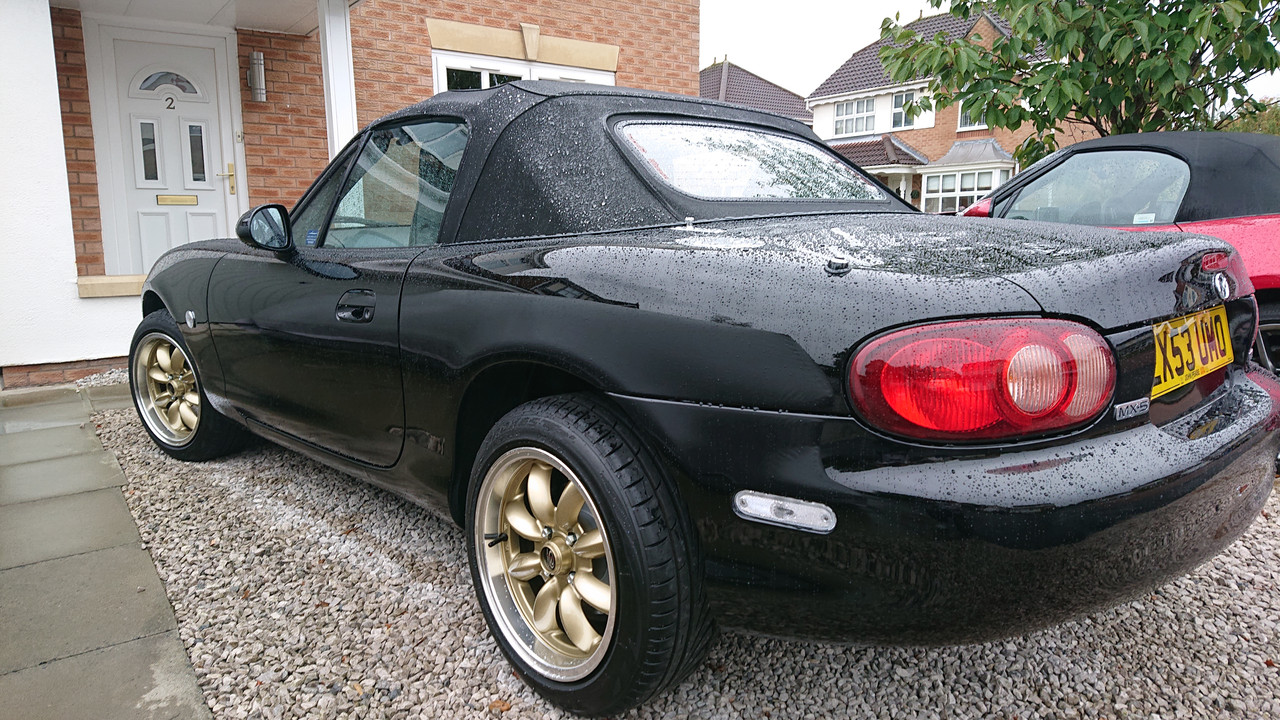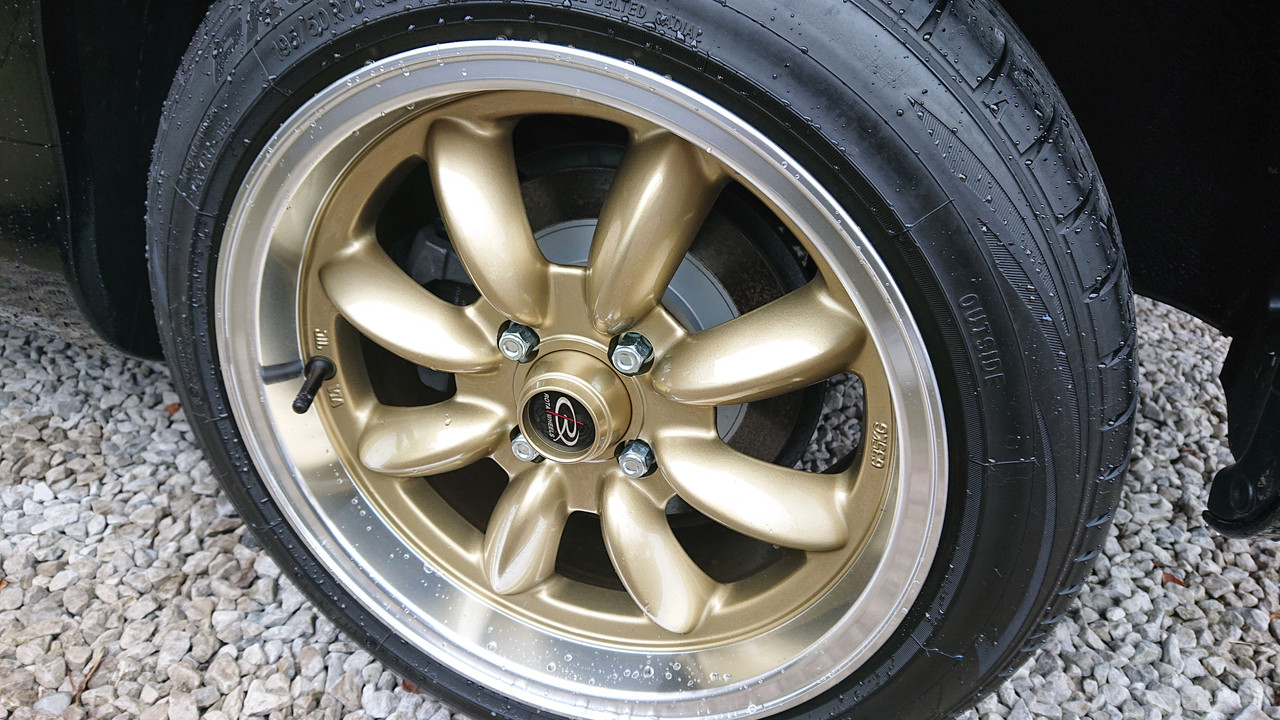 I do need to add that all the mods are reversible as we have stored any removed parts just in case…
Hope you enjoy…