Over the years, I 'almost' bought a Mk1 1.6, then I 'almost' bought a Mk2 1,8 … but I always test drive several cars and the MX-5 just always seemed to come 2nd at those times so up until now, I never owned one.  
I have had 2-seater roadsters before and have a preference for a removable hardtop, so when the RF came out, I immediately loved the styling and promised I would get a test drive.
I then did the usual thing and decided I needed to consider all the options, which given what I was prepared to spend, also included a used Caymen or a Jaguar F-Type. Only this time, after test drives… it was the MX5 RF that won me over.
It just felt so right, lively and fluid. Fit me and I felt a part of it. Put a big grin on my face even at relatively low speeds.
So the next decision was Eternal blue or Soul Red … while I was just about to decide, I then became aware of the revised 2.0 engine - so had to wait for that. Then the announcement came for the 30th AE … and I love bright colours on fun cars, and love orange - once I saw the spec, that was it - down to the dealership and deposit down back in March this year.
6mths later, I collected my car on the 1st September.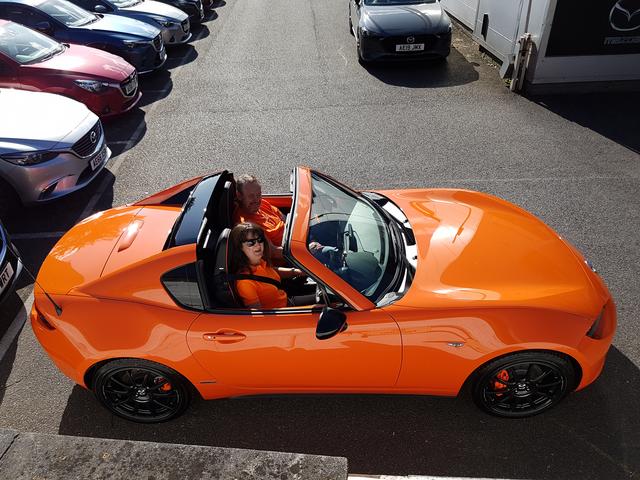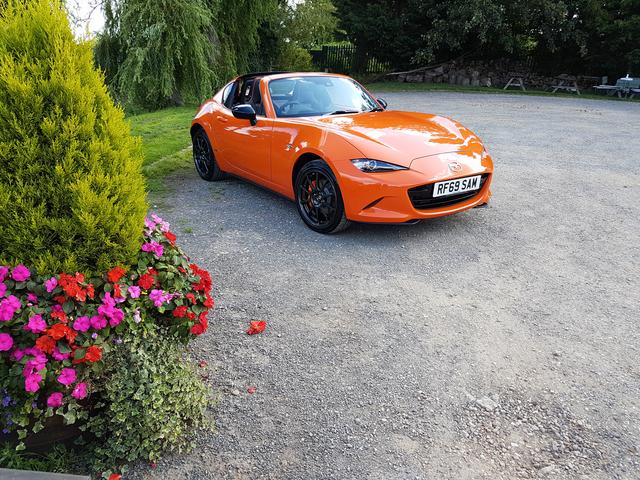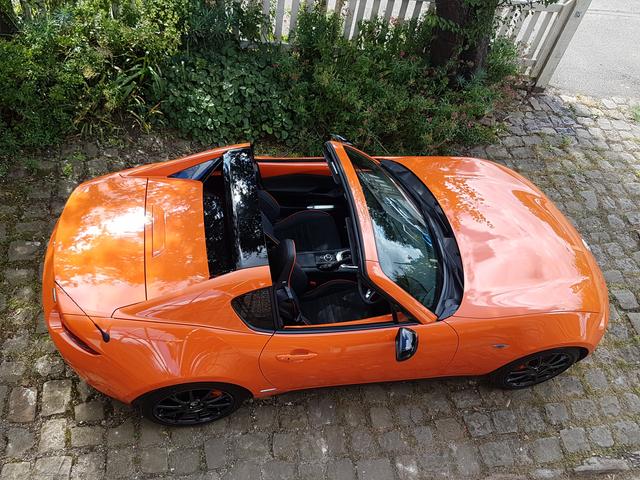 Drove it home, and the first mod was to remove the dealer number plates, and replace with smaller (still legal) ones 
You don't notice how they are smaller on the car, they just look correct … so pic below to show what the difference is size is.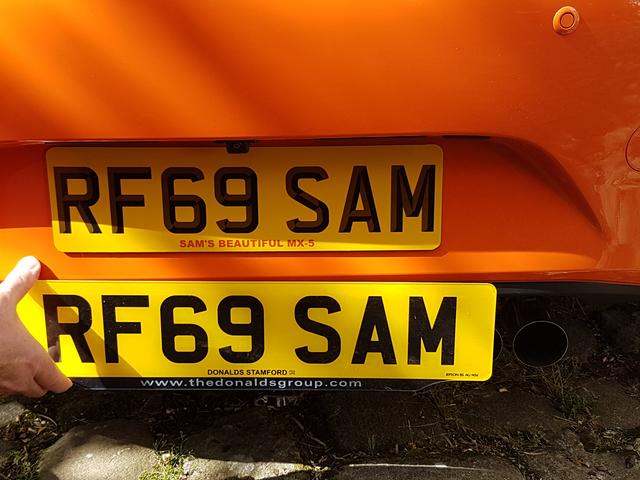 So owned it for 1 hour and already 1 mod done … what next.
4-days in, smart-top mod now fitted, faster 'one-touch' for roof mech, and also works at upto 25mph and in reverse … so can take the roof off while I am pulling out of the parking at work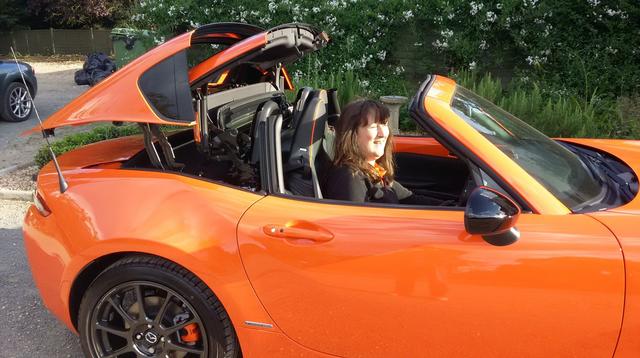 Next is the replacement delrin door bushes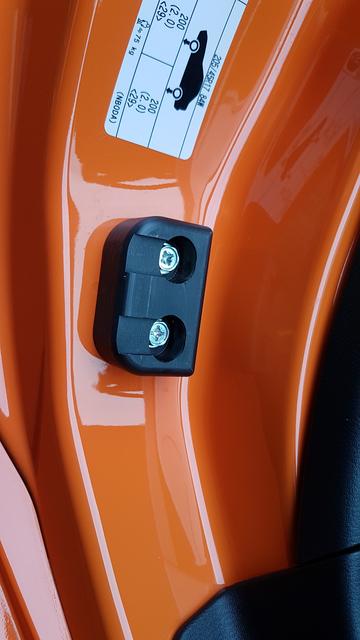 Next up … already booked into BBR for the Super220 package plus a few other extras  
I will add more pics in a couple of weeks when that has been done.