So I took a slightly longer route home from work yesterday. Not something I tend to do but with lockdown imminent and the sun shining, the roof was down and I thought a few extra miles in the countryside would be nice.
Then I spot this lovely blue NC1 parked at the side of the road and I couldn't resist pulling in for a quick pic.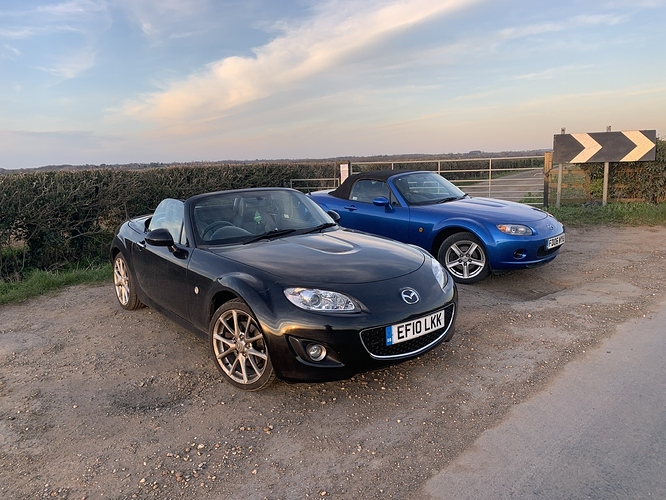 As I was leaving I met the owner, lovely lady, who probably thought I was up to something dodgy.