and a Cream Leather interior some of the minor changes for 2021.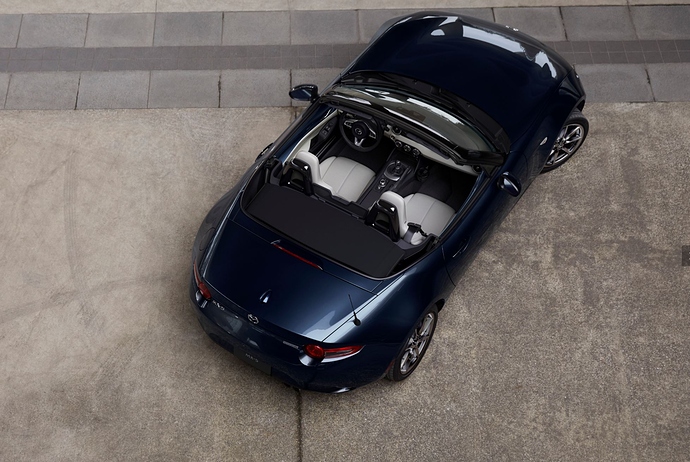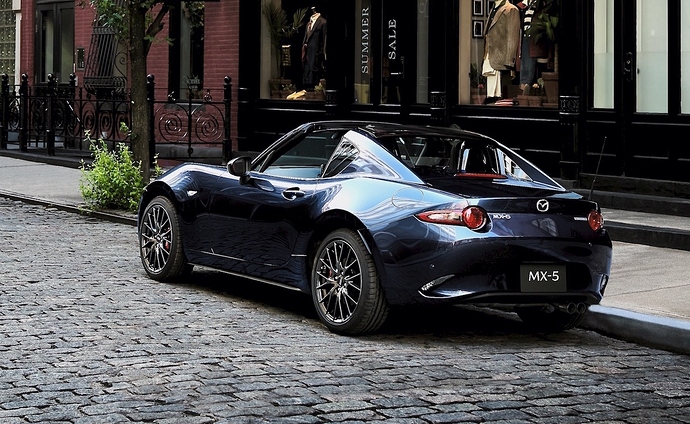 2021 Mazda MX-5 Miata sees minor pricing, equipment changes | Autoblog
Like the shade of blue, slightly less keen on cream leather.

Now thats nice (and its not grey!)
But have Mazda fixed the rear hubs ?

As the owner of an ND2 I would be delighted if they had, but unless Mazda are shedding out £££ on warranty claims it's fairly unlikely. I know there have been quite a few cases here and in the US, but probably not enough (yet) for Mazda to act. This could change in the future of course.
That blue is already a Mazda colour on their hatchbacks. It should work really well on an MX5. Not sure about the white leather interior, should be grey just like my MK1 Dakar! Then I'd be really tempted.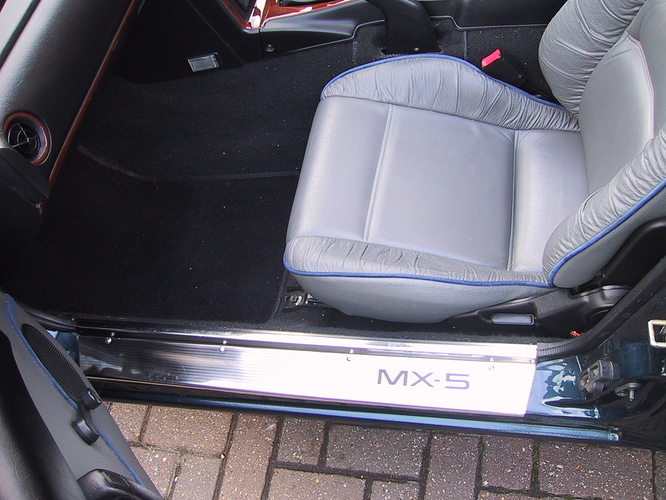 That looks nice. I could be tempted by one of those if my disability is renewed in march.
According to that blog it's White Nappa leather!
Now grey with that blue and I might be in!
Beautiful colour combination.
The article says that the tan and red leather options are no longer on offer though, at least in the US.
I suspect Mazda are following the change of skin tones soon to be witnessed at the White House…
Love the body colour and the leather. Even more impractical than my sand leather but who ever bought an MX-5 to be practical.
White leather??? Nah! It's gonna look dirty and worn far too soon and that will be a real shame!
What a lovely classy looking car , like the colour combination ,

the seats are gonna need some care , but there's plenty of leather products to take care of that ,happy days
No announcement from UK team if this is going to make spec here.
Come on Rog. You struggle to do 1,000 miles a year and I can't believe you would ever leave the house wearing grubby trousers.

The Mazda UK website is now showing Deep Crystal Blue Mica as an option for MX5.
Fortunately the interior is Light Stone Nappa not white leather as feared on the GT Sport Tech.
The Blue colour doesn't show up too well but the Leather interior looks rather nice: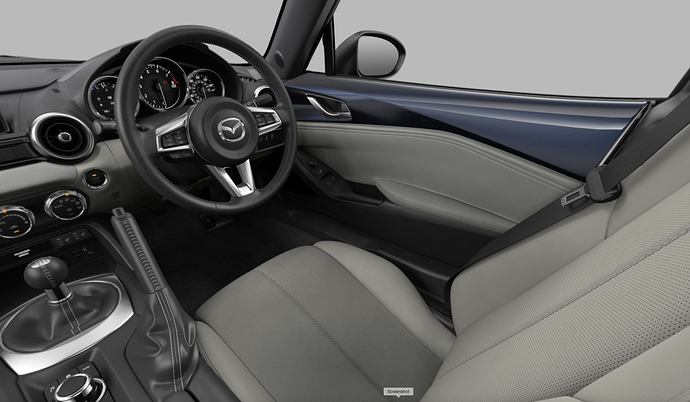 I've got eternal blue and stone leather on my CX-5 and it works well, but deep crystal is a lot darker blue.
Personally not a fan of black or dark blue as it shows any chips or scratches as it's so dark. Lighter colours age better.
The light leather ages ok, an annual wipe down with a leather cleaner of your choice and then treat with leather protectant and it stays looking good. Nice a cool feeling in the summer also.