Many many many thanks to the organisers and helpers who put on one terrific show today.
My first 'big' meeting despite owning/autotesting MX5s for a few years now and being a member.  Just incredible to see so many MX5s and like minded people together. What an amazing sight. A brilliant turn out.  Really hope we have done it today. Does anyone know anything more about the result or when we will find out?
Many thanks to everyone involved for all of your hard work in setting today up. 
Alastair
I enjoyed my first official mx5 outing, great organisation only let down by the lack of result.
I know it needs to be ratified but a ball park figure would be welcome.
Figure quoted by one attending member on Facebook was…
1544
Thanks I saw that but I think it was nearer 1k. Someone knows the true approximate figure
Great day, and nice to see all sorts of MXs there , and there owners young and old 
I wholeheartedly agree - thanks to all the organisers and volunteers that made today and enjoyable and safe experience.
Massive thanks to all involved, great day, roll on the next one! 
Just finished cleaning mine, think l have issues! 
Bru 
What a fantastic turn out, and many many thanks to the organisers. I doubt very much if there could ever be any other make of car that could amass so many in number, anywhere. Looking forward to the official figures - well done everyone.
I have to agree this was a fantastic turn out and well worth the trip from Carlisle. Thanks from me to to all the organisers who managed the situation brilliantly despite more of us enthusiasts turning up than they were expecting. We did the club proud today and I also enjoyed seeing all us MX5 drivers and passengers waving and having fun.
All those MX5 parading together is a sight I will never forget.
I couldn't attend the spring rally at Elvington but looking at the comments it seems to have been a cracking day. Well done to the organisers and volunteers for putting on such a great event. Please post further photos if you have them. 
Totally agree, the organisers and volunteers did an amazing job, even kept the rain away, great day
[quote=Mad Malc]
Many many many thanks to the organisers and helpers who put on one terrific show today.
I couldn't agree more. A great day out and experience to see all those variations of MX5's was a sight to behold.
Everyone seemed to be having fun, even waiting patiently in line for the toilets!
Congratulations Malc on winning 1st in the show and shine. I'll have to take on board the comments from the judges for the next rally. see you there.
Now looking forward to the National Rally at Gaydon.
Will add my thanks too, it was a fantastic day ??
Chopper! 
I thoroughly agree and like your profile picture very much!  I have been to Chureito Pagoda many times and climbed Fuji-san 3 times!

I don't bring my MX-5 RF to Japan so I use my only edition MX-6!!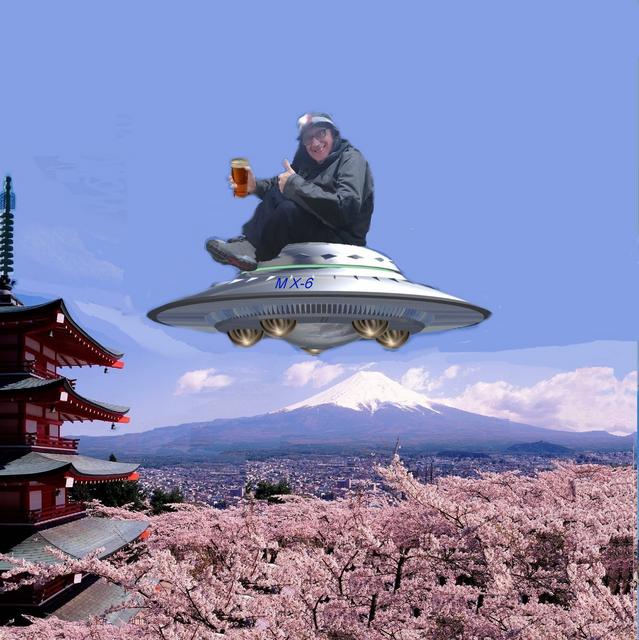 Unfortunately, Fuji-san is hidden behind the clouds!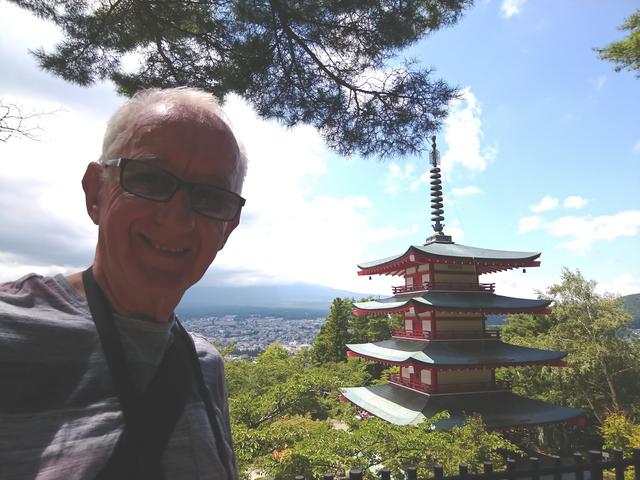 I like to bring my own beer too!!  Raymond's Fuji-san Beer!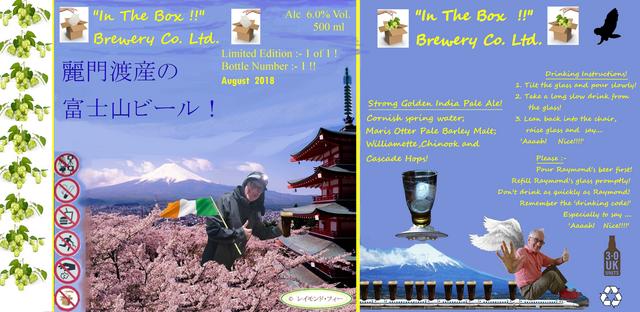 Ofiaich!
we did some quick calcs late in the day and Tim announced them from the Mazda stand for the benefit of those still about, but there is a huge amount of data to go through, see my other post, so for now I'm sticking my neck our and its 1500plus.  I have asked the guys who have all the data to let us have some firmer draft figures as soon as they feel happy enough to release them. 
Us 1st timers had a really enjoyable day so Thanks from me and the mrs for a great day out.  I thought the fella on the mike did a particularly good job - really patient with the drivers attempting the World Record - and he managed to refrain from swearing ??
not quite… 
#closethegap