Am going to have to think of some essential travel to do in mine also. I don't really want it sitting around again for weeks doing nothing. Anybody want a tap washer changing in mid wales? You can book the job in for a quid!!!
Looking forward to a trip out on Monday as Wales exists lockdown!!..not been able to go anywhere for the last two weeks…
I'm in South Wales and could do with new taps on the kitchen sink. Shall we call it a tenner?
We went to a nearby open space today for a safely distanced walk, Burnham Beeches. Everybody we came across was very sensible with masks and spacing.
Even the cafe there has a one-way system and two metre marks for if here is a queue. Parking was free on a weekday, and today being predicted as dry and sunny we went there and back top-down.
Car parks are boring (although I saw two other immaculate NCs at different times) so here is a picture of the autumn colour reflected when looking North up the Lower Pond. The sky comes out much better in the reflection.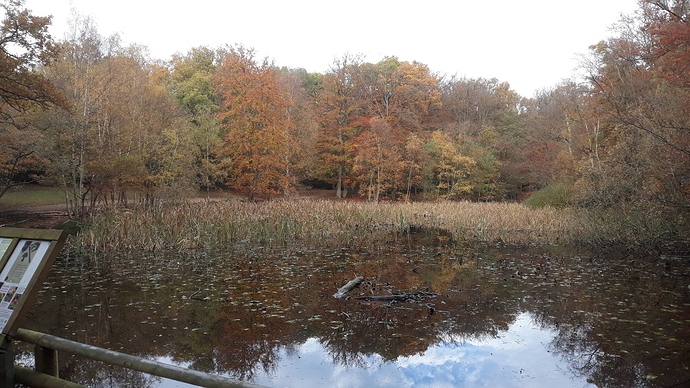 You must be just down the road from me, I'm in Maidenhead

Back again to Burnham Beeches, and it was remarkable how most of the leaves have dropped in just less than two weeks, mostly only evergreens still with leaves such as holly and a few pollarded pines.
The car parks were full, but the Beeches themselves were almost empty as soon as we were more than a few hundred metres away from the cars, mostly dedicated dog walkers venturing further.
Some pics we found interesting.
A hollow Oak, pollarded many times in the middle ages, but finally dead.
All these were brown or golden two weeks ago, now just one in leaf.
A brief spell of sunshine on the clump of birches
And what does this tree remind you of?
Thats a great little section of road, we do have some superb roads in the area for sure.