Blyton 2015
20th and 21st of June
By Peter McNicol, MX5 OC Motorsport Co-Ordinator
The longest day of the year?  That means more time on track!
Now in its fourth year, the Club's Blyton weekend is established as the best way to have fun in your MX-5 on track in a friendly and encouraging environment, as well as having fun out of your car around a BBQ with your friends soaking up the atmosphere.  There is no other MX-5 event quite like it in the UK where you have the opportunity to have hundreds of MX-5's on circuit doing what the car was designed to do!
Being run over 2 days you have the choice of being able to camp on site, bring a caravan or even your motorhome if it suits and for those perhaps past camping there is plenty of local accommodation at very reasonable rates close to the circuit.
For those going on track, we will be keeping the winning formula of the Blyton weekend with grouped sessions in the morning, with the three classes of Novice, Intermediate and Experienced available and in the afternoon full open pit lane session for everybody for the remainder of the day. On Saturday we will be using the outer circuit and on Sunday the newer eastern circuit, both well suited for the MX5 with its superb handling.
Don't worry if you are not sure what class you should go in, there will be advice on the ticket pages and please feel free to contact me, I am available via the forum or at peter.mcnicol@mx5oc.co.uk and I can help advise you on class choice.
I will also be at the Spring Rally and available to answer questions about Blyton and any other motorsport opportunities within the club.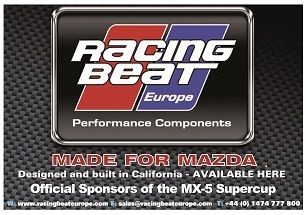 Tickets for Blyton will be available at Midday on 1st May on the Club's online store.
For those who would like to just visit and spectate we are offering some organised runs over the weekend with the Club's Lincolnshire area.  There will also be a number of attractions at the circuit, including the local Mazda Dealer with all the latest news on the MX-5 and for the children and the young at heart we will have a couple of police cars to play with! For the slightly more adventurous we have the use of great Karting facilities for a small fee.
MAX5 Racing will once again be on track offering flying laps in fully prepared race cars and Passenger wristbands can be purchased prior to the event or on the day for £10 per day. This wristband will also entitle you to be a passenger in any car with the agreement of the driver.  
During the lunch time breaks there will be the opportunity for those that do not want to take their own cars on track to have a drive in one of the MAX5 race cars with the owner in the passenger seat. There will be a small fee for this which will be agreed with the owner prior to going on track.
And for those looking to improve their on-track skills, instruction is also going to be available for a small fee from our Motorsport partner and track day provider Mazda on Track.
On Saturday evening we are going to be laying on free and ample BBQ facilities for everybody staying over on site to use, these will be located at the main Marquee alongside a Bar and entertainment. We encourage all to gather at the marquee hub and make good use of the facilities, cook your own food and enjoy the party which Blyton weekends are famous for.
If BBQ is not your thing, our hosts and circuit owners Richard and Jane Usher will also be providing on site catering in the Churchill's restaurant. The restaurant will be operating all weekend providing excellent breakfast and lunches.
This year we will be joined by Mission Motorsport who will be bringing cars and support to the event, giving hot laps to those that wish to do so. Mission Motorsport are the forces Motorsport Charity using motorsport for rehabilitation for wounded service personnel, culminating in work placements and onward employment for the beneficiaries.
We are able to offer "get you home"/"back on track" mechanical support from the Mazda Menders team, these volunteers will be there for you throughout track operations and they will endeavour to get you back on track, should you face any mechanical breakdowns or issues. The team operate with support from Auto-link UK who are also providing spare parts on site at very reasonable prices. All that is asked is that owners ensure that their vehicles are fit for use on the track in good serviceable condition prior to taking part in this event. This emergency service is provided by volunteers to ensure that you stay on track or get you home and donations for their assistance is the norm.
This year we have managed to gain support from the following companies.
   Racing Beat Europe: are offering 15% discount on all MX5 parts between the 7th June and the 5th July 2015.  www.racingbeateurope.com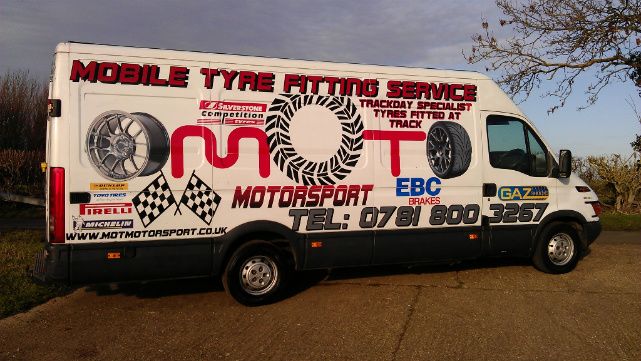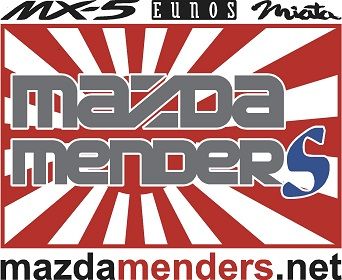 For details about all the above offers please contact me by PM or Email