Lovely weather, excellent close racing leads to the inevitable…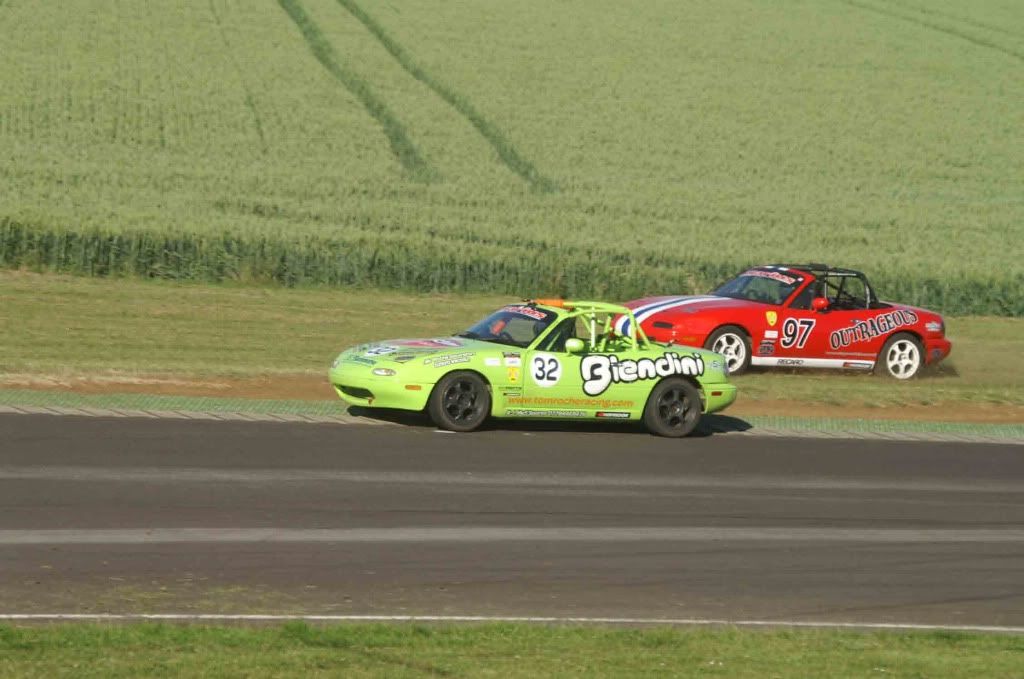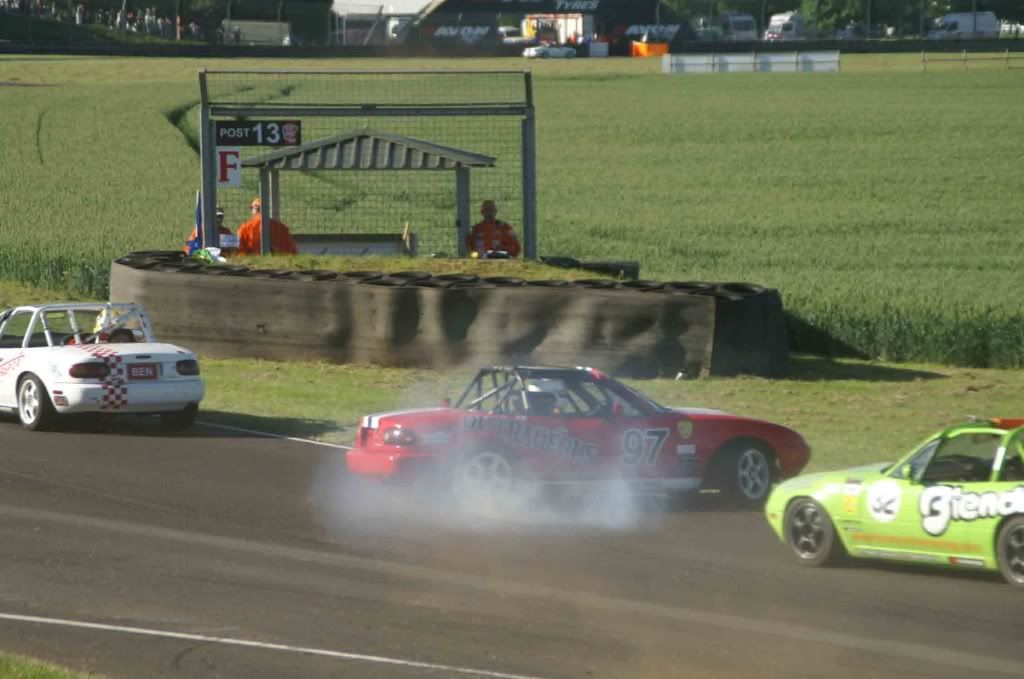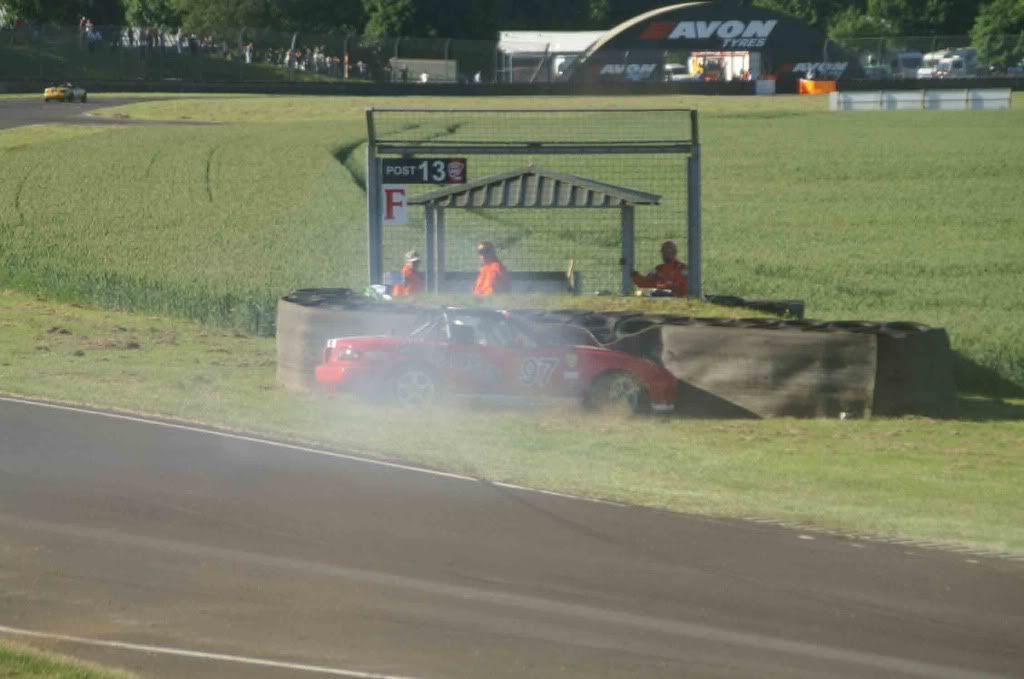 Great shots,
The marshals don't seem too concerned that there's a car heading towards them at speed.
I was down at Tower Corner and just caught the end of Mr Clarkson's incident.
Funnily enough there was hardly a mark on his car when I saw it later in the paddock. Which is more than can be said for some of the other Ma5das yesterday.
I totally agree with the quality of racing - it was some of the best i've seen this year - positions seemed to change with every corner of every lap.
 Fantastic racing and weather - and a few delicious Iced Coffees!
I was at the exit of Quarry for the second Sunday MX-5 race filming as they came around, and a car slid off, then back onto the track, causing a few bumps, but plenty of evasive action!
Out of the corner of my eye saw 4/5 cars piling into each other, one pulling some 'Big Air'!
It was heartbreaking to see (and hear…) all those MX-5's being smashed to bits, even if they did manage to get 1 or 2 of them out again later!
Will
Acres of empty cornfield and the car hits the only solid object in sight !