Hi i was under the dash in my car today and noticed that the clip connecting the heater motor to the air con box was just hanging loose in there, despite the clamp being done up tight!

I turned the heater on and a load of air was just escaping around the join before being heated or whatever! Not good now that it's getting so cold outside! Here you can see the gap left when the clip is removed: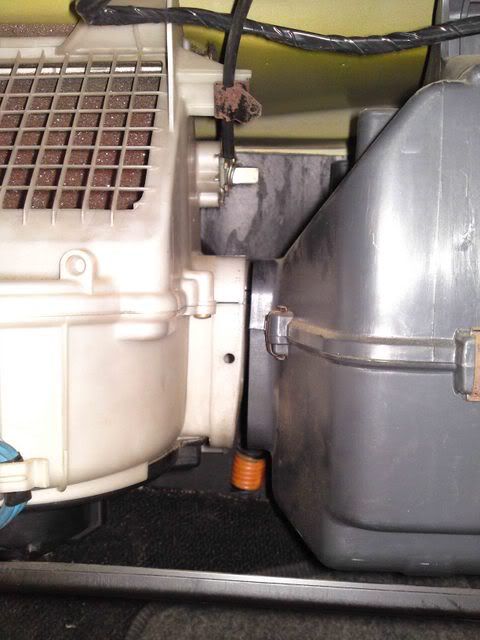 Took the clip off, and the foam seal had rotted away quite badly, I've never been able to find this sticky foam for sale that mazda seem to use everywhere, so i had to improvise. I got a bit of old sound proof felt i had lying around, and seperated off a thin layer. I then evo-sticked this onto what was left of the dodgy sponge! Here is the clip, nice and soft!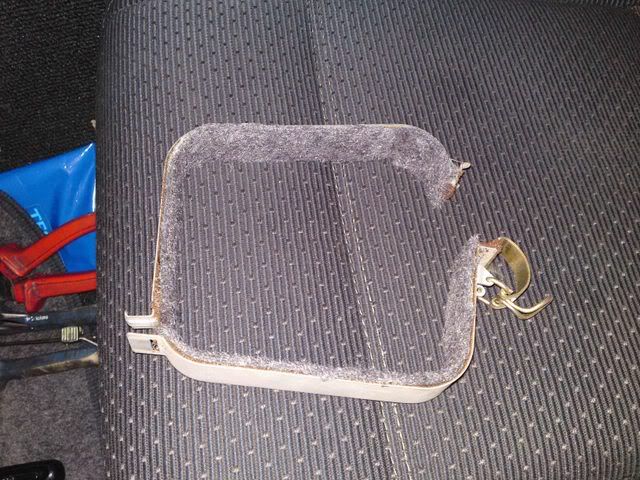 It fit very snug and didn't take long at all to do. The heater blows a lot better now especially at the low speeds, but the main difference it made i was not even expecting, it's made things a lot quieter! I guess i was just used to the noise of all the air escaping and thought it was normal!

Worth checking yours, you can't have too much heating with these freezing mornings!