How can I find out the date when my Mazda Eunos (imported 2003) was built ?
Not sure in any exact dates, but check things like the rear of the ashtray (or similar plastics), these usually have a clock dial showing the year of manufacture.
Its not precise but not too far out.
Maybe someone has a method using the Vin number.
See:

There are various links that might give you a build date. The source data is incomplete, especially around late 1993-95
Fabric label on seat belt gives a manufacture year of the belt, but obviously not necessarily of the car.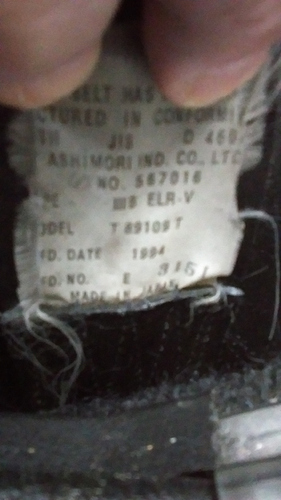 Mine is a G-Ltd and was manufactured on 1 Dec 1994.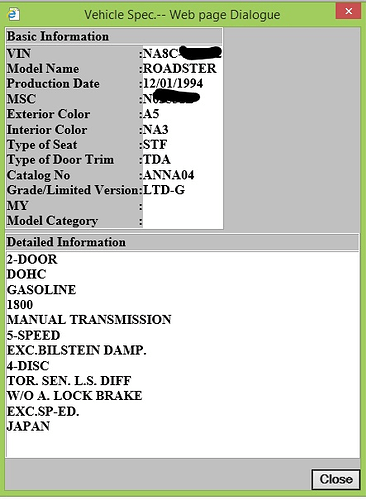 A request for information at the local Mazda dealer produced this info and a further request to Mazda UK, who contacted Mazda Japan produced in time (they are very slow) written confirmation which allowed me to get the V5c details changed.
Good luck with your search.
Dave
Seat belt trick wouldn't work with my car. I had the seatbelts replaced with new ones from Mazda in Japan; NA8C-specific belts for a 1996 car, replaced in ~2007, new belts from Mazda were dated 2003, so I guess they stopped making Mk1 belts in 2003.
Go to:
auc.ts-export.com
It's a web site for importing Japanese cars cars but gives information on build dates, not first registration.
Look up Mazda and type in the car VIN number. It only worked for me when I put a - between NA6CE (in my case) and the number so, for example:
NA6CE-150000
Hope it works for you.
forgot to add:
go to VIN decoders, from the menu, and use the JP Decoder towards the bottom of the page