I know these engines just shouldn't get hot or they're done for.
But I took mine for a half hour rip around tonight, pushed it quite hard. Temp looked fine, I then got back into the town, a few traffic lights etc and the temp crept up a bit. See red line on picture below.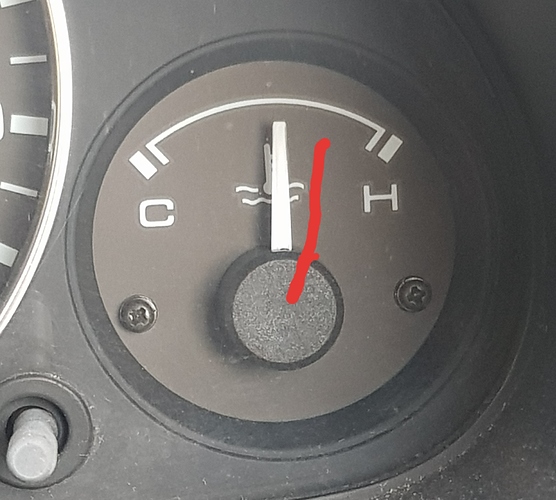 I got home and the temp sat around the red line in the pic. But the fan was kicking in and didnt go higher.
I turned it off and immediately back on and the temp went back to the middle. Drove it around for 10 mins again and temp stayed perfect, then idled for another 10 and it didn't move from centre.
Any ideas?? Or normal? Should I let the temp get that high?
Thanks