Hey folks,
First time posting here, just bought an MX5 a few days ago, and joined the OC today…
I got my hands on a red NB MX5 1.8i for £1,100… Surprisingly, the rust issue on it isn't too bad, there has been some patch work, and there's some bubbling here and there, but nothing that isn't fixable should I do it reasonably soon. Despite having only driven it since Saturday, I must say, I am in love.
The MX5 is my second car, at 17 years old, so that makes the car 6 years older than me!
I've attached some pictures of it below: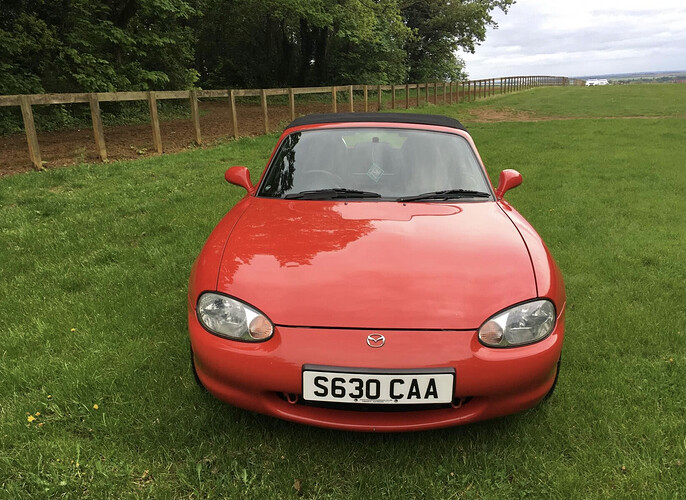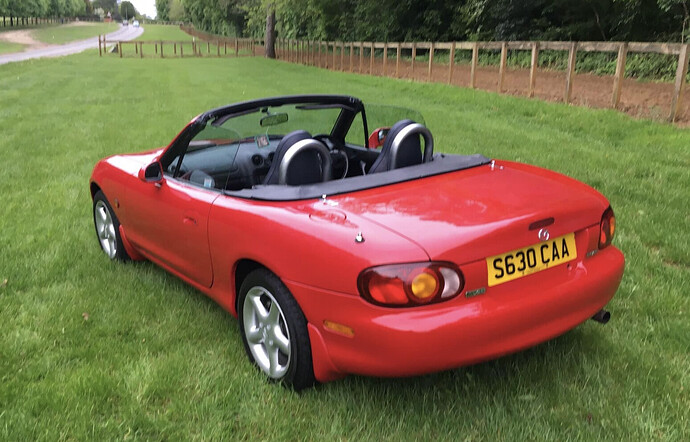 Looking forward to putting time into the car, getting it restored back to the best condition it can be in!