We did this route a few years ago, I'd class it as a spectacular route for views rather than an absolute thrills every turn type of driving route. If you've not done the route beware it's single track with passing places when you get up there (Hay bluff peak) or on the road that passes by it. Also it may be wise to do an about turn and return to Hay as  further on going towards Capel-y-ffin and Llanthony the road closes in considerably, it gets a bit scary it you meet a vehicle coming the other way, the road's not that even either.
Of course as with our Mk1 a few years ago we took our Mk3 all the way this time, the road eventually brings you out near Pandy on the A465 Hereford to Abergavenny road.
Over 7 years ago the Mk1 on the route.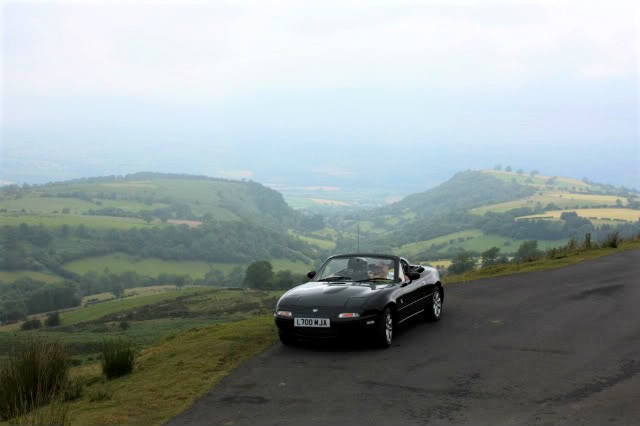 A couple of days ago we did it again in the Mk3 this time, lovely day spectacular views, top down, what more could you ask for.