Hi all I'm newbie looking to buy my first MX5 !
So any help would be welcome !!!
Cheers Gary
Welcome along, any thoughts on:
also what is your general location, will help people highlight examples
Hi Ian thanks for your welcome, I'm based in Stockport, I'm looking at spending about £4000 age wise from 2005
Regards Gary
Hi Gary, welcome on board and good luck with the search. Plenty of expertise on here so if you've got any questions ask away…

If only you were looking 6 months ago! I live in Wythenshawe and part exchanged my MK3 2.0i Sport in June to get a MK4 Launch Edition


Keep us updated on your search

Lol sods law Ian !!! What colour was it ?
Lol that's the colour I'm looking for !!!
Winning Blue is nice, were never that many of them around.
Pity like you say nice colour
I believe they were only available in 2006, but after getting mine ended up seeing a couple in my local area with matching specifications which was kind of weird.
It is my favourite MX-5 colour to date, the lack of a decent blue for the MK4 was disappointing and resulted in my RF being the first car I have owned that isn't blue!
If only they had offered dynamic blue mica (44J) as depicted in this render (by @Glasgow_Dave_Mk1 I think, stolen from miata.net):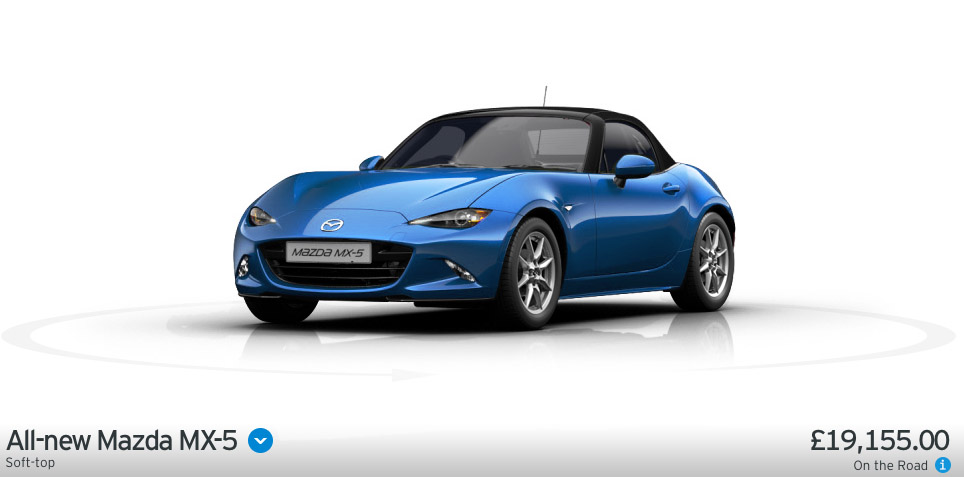 Hi Gary, Are you still looking for an MX5? I will very soon be looking to sell my beloved MX5. Its on a 06 plate 2 litre engine in winning blue. It has got 75000 miles on the clock and was MOT'd last month. I also have a hard top for it as well. A change of job is the reason for sale otherwise I'd keep it! Let me know if you are interested. Caz