I thought I would put some pics up and get some feedback
Lovely,great job ,what bhp will you be looking for
Looking for about 180 with a simple set up. need to get it booked into the dyno
Looks fab.  Whose mounting brackets/tensioner did you use?
Very Very nice, what engine management are you using?
Any chance of you producing a quick spec sheet of what components you have used.
Its my design. As is always the way with these things I have thought of a better way to do it now. hopefully I will get prototype no2 sorted in the next week or so.
We are going to the first one mechanically with slightly bigger injectors, uprated fuel pump and a fuel pressure regulator.  we will go full management on the track car.
all the parts are our own designs.
no plans to inter/charge cool?
otherwise looks really good! 
Thanks For all the comments. its much appreciated.
There are no plans to fit an intercooler to this car at the moment. Stage two will be intercooler, smaller pulley and engine management on my track car.
The Idea behind the red car is to design and build a very simple set up that will allow people to charge their car relatively cheaply. Additional modifications can be added at a later date when you want more power or when the bank balance allows. The airbox has a cold feed from the slam panel that although wont be as effective as an intercooler can only help.
We are hopeful that the fact that my inlet and outlet are designed to match that of the supercharger will reduce turbulence, noise and gain a few BHP over existing ones.
As soon as its been to the dyno again (great time for my fuel pump to pack up the first time) I will post the results.
We have got the holding page up now for the website so feel free to have a look
Thanks Again
Gaz
Gaz, please keep us updated about this. Reason? I have had an Eaton blower in a box in my garage with less than one month's use on it. It's been there for ten years now. I intend to find it a home under the bonnet of my Mk2 1.8i.
I have also just finished a one-off supercharger conversion on my Suzuki Swift 1.0 engine. Next time I do this it would be nice if someone else has done the hard work for me!
very cool. i'd really like to know how you have gone about fabricating the inlet and outlet - presuming that they're cast, have you printed moulds or made them by hand?
The inlet and outlet are cast. Basically I made/carved/machined the original shapes from tooling board. then took them to a pattern makers to produce moulds. There was a little bit of going back and forth sorting out release angles and allowing for shrinkage in the aluminum, but we got there in the end. the moulds then when to a local foundry for casting. I got a tour of the place and it turns out they make engine components for the euro fighter.
Changed all the hoses at the weekend. I'm trying to create a subtle look to the engine bay.  Its not to everyone's taste but hopefully it doesn't offend.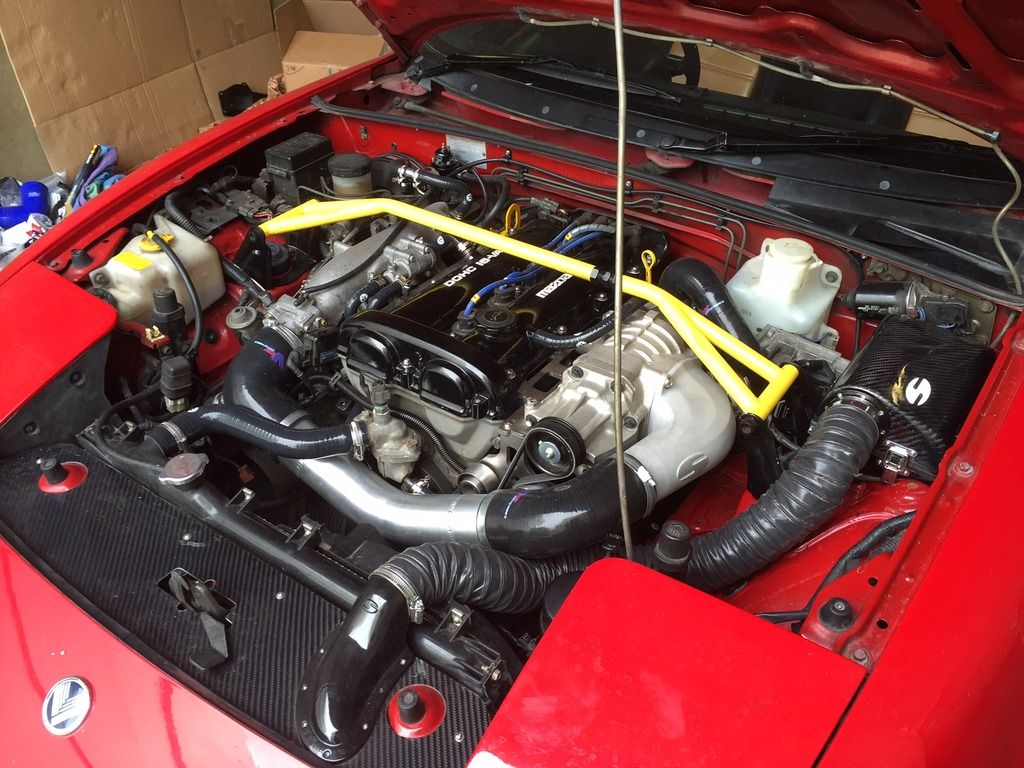 I Have mentioned it a couple of times so I thought I would stick a couple of pics of the track car up.  no supercharger yet but its got a different air intake from the light cover that's a bit more track orientated.  Its actually the prototype for the ones used in the BRSCC mazda championship.     It should be fairly rapid once charged weighing 850kg.
Please excuse the broom that holds the bonnet open. I like to refer to it as the speed stick…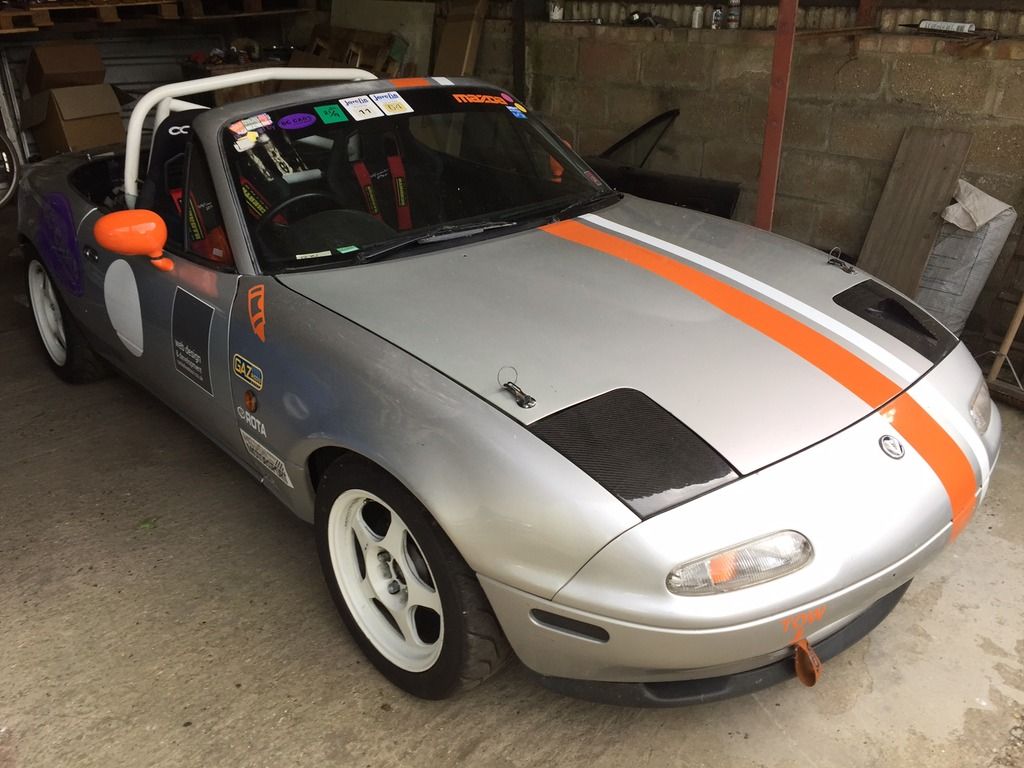 "Changed all the hoses at the weekend. I'm trying to create a subtle look to the engine bay. Its not to everyone's taste but hopefully it doesn't offend".

Certainly doesn't offend me - I think this looks very nice indeed, I like subtle rather than the "in your face" look.
BTW, surely it's not a broom stick but a "Broom Broom" stick?
Broom broom stick it is. Can't believe I didn't think of that
Hi Gaz
Interested in your experience, similar position ie my car is a UK mk1 1.8 like Paul have been planning a JR45 install but parts sitting in a box for a couple of years. You have helped me take the courage to make the plunge , needed some advice am I correct in thinking that you have not changed the engine management  but rather invested in a fuel pump/regulator and upgraded the injectors (which ones are you using plse) I would be happy with 180bhp, Any issues ?
Thanks for your reply
regards
Les
Any details of this air intake kit?