Which member mate? I want some more ta
Ha! Sorry they were OEM dealer fit to the sport black. Just happened said member had a spare set of original, never fitted ones. I managed to nab them at a great price.
Barrie
Love those they look great
My 2004 euphonic, now on the road after 2 years in bits. I used a 3M white gloss wrap with gold flecks. Also goes over hard top. I have had stripe down the side but OTT so in the process of pealing them off. In case anyone asks, the 'Mini' spots are attached via a metal frame within the number plate box. DRL's are DIY leds glued to acrylic discs from ebay.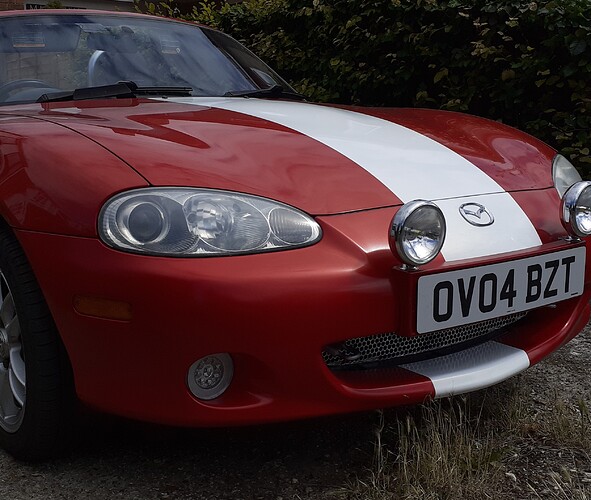 Do the Mini spots vibrate at speed, or are they going to need a back stay. Been years trying to figure out how to fit a set o Cibie Tangos that I acquired years ago, but have now discovered they are worth too much to bin.
Strictly experimental, non-wired positioning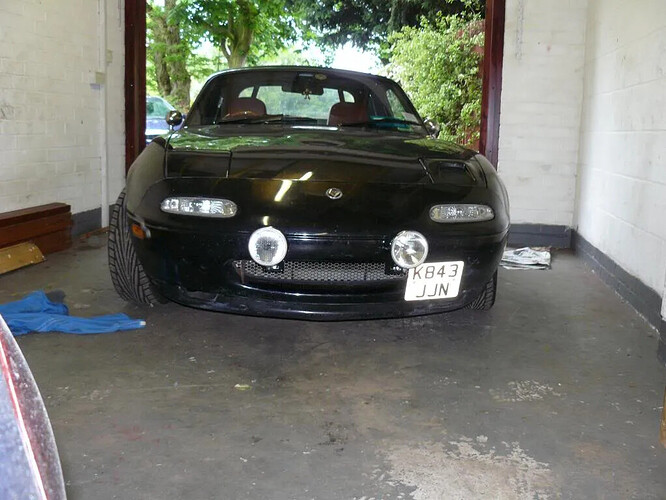 I like that , looks really good

I saw what looked like a Ceramic ND with "65" decals on the doors, today, in Dorking. Minimalist but effective, I thought. Sadly, no photo.
Only got a couple of tiny wee decals, nothing fancy. The Saltire for obvious reasons and a Valkyrja because that's what she's called