MX5 parts are showing 'out of stock' and I cannot see whether theirs would fit a Mk4.
Any thoughts please?
Sorry but I can not find the item but found this Fuel Filler Lid Lift Spring, MX5 Mk4 & RF (mx5parts.co.uk) Is this the item? If not can you do a link so we can see what you are looking at.


They are for the Mk1 and 2, I can not see any reference to the Mk4. Confused.


May be these Tailgate struts for MAZDA MX-5 IV ND — high quality parts (motor-doctor.co.uk) are what you are looking for.


Nope! I think there has been a lot of threads on the boot opening springs already, in fact I've found a comprehensive one a year ago.
I've answered my query: I want some but I'm not paying £99 for a pair of springs - when MX5 parts get them back in stock at sub £70 I may have a punt but it's still a lot for being lazy and not opening the boot lid with one's fingers isn't it? I think a lot of the appeal is posing, pressing the remote and impressing the people in Asda car park.
Appear to be a bit more than a pair of springs. Low volume part, I doubt more than a few hundred are sold each year. Fair price.
These are the boot poppers fitted to my MX5 ND.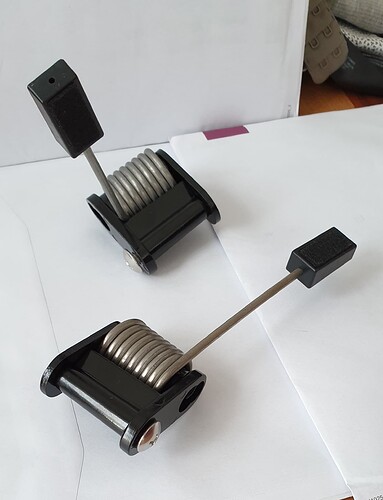 Advantages:
They are cool
Prevent the risk of catching your finger nails against the body work when manually lifting the boot
Disadvantages:
There is a tendance they ever so slightly cause the back of the boot lid to sit proud of the rear panel.
When I close my boot I give a gentle push down with my thumb on the rear corners of the boot.
In this picture the boot has just been closed.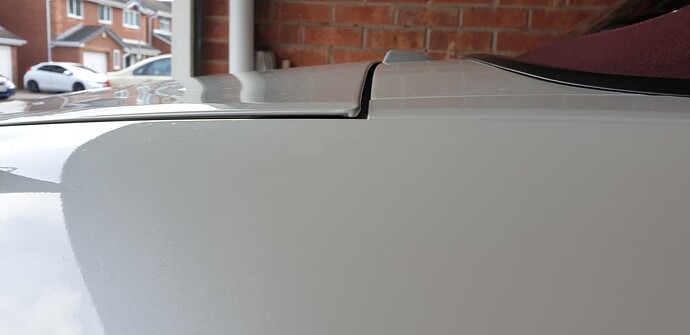 And in this one I have just pressed on the corners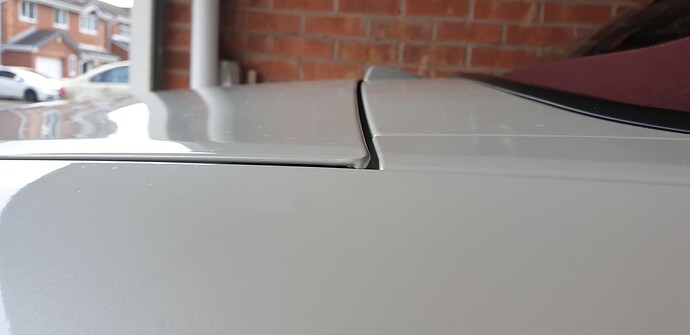 As I say it is very slight but enough for me to know it's there, the push down sorts it.
It's a bit of a faf, but as I say, they are pretty cool

Distorting the fit like that might lead to damage to the hinges…
And distortion of the aluminium boot lid.
And scratches where you push down!!!