Hi Guys, I have what's left of my donor Mk2.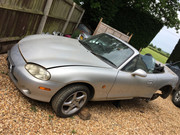 Bits that are left from Memory

pics here - https://postimg.cc/gallery/nmrsbbri/

https://postimg.cc/gallery/1x5ubur0u/


Mk2 S-VT engine 80k miles £80 will need final removal
Radiator - £20
Airbox setup - £10
Manifold £10
Rear parcel shelf / fuel tank covers VGC - £10 
Drivers door complete - £40
Driver door card VGC £10
Dashboard £20
Heater Matrix - £20
door speakers - £5

Glove box £5
O/S mirror £10



Hood - couple of small tears but good frame - £20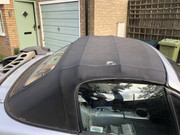 Washer bottle £5
Heater controls £5
unknown coilovers fitted less than 500 miles ago for last MOT - x4 £30
Strutbrace - £10



LOTS of bolts and fixings FoC if you come and collect bits!


Already gone:

LSD Diff
Brakes
Bilsteins
Pax Door
Gearbox
boot lid
CAT
Seats
Alternator
front bumper
both front wings

Happy to accept all offers!!


make me an offer on anything you fancy as it need to go!