I want to upgrade my seats to leather.
Have a look on the auction sites to see what is available to straight swap with your old ones.
I used Larry Piper in Sparkford, Somerset, if you are down that way. Absolutely lovely leather, mine have alcantara in the centre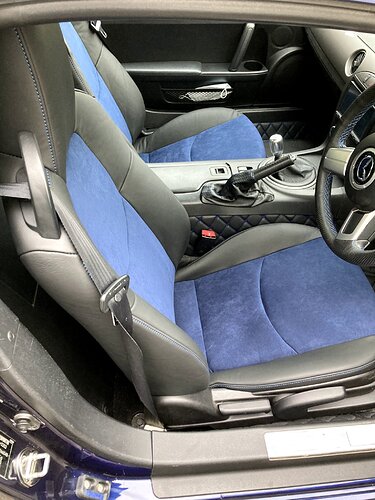 That can't have been cheap…Alcantara is rather expensive stuff !!
No, not at all, just under £1k,

but I am very pleased with how they look and feel