I took this picture when I was deciding whether or not to buy a Zun Sports mesh grill… I decided not to.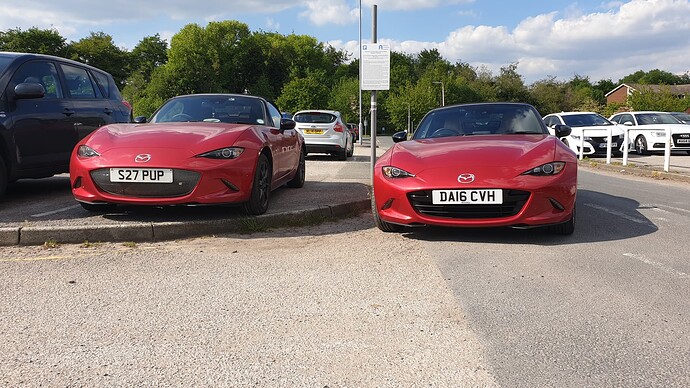 I got the Zun Sport grille mainly to protect the radiator, I went for the half version as I think it looks much better than the full one.
I would definitely agree the half zun sport sets the car off nicely and gives good frontal protection.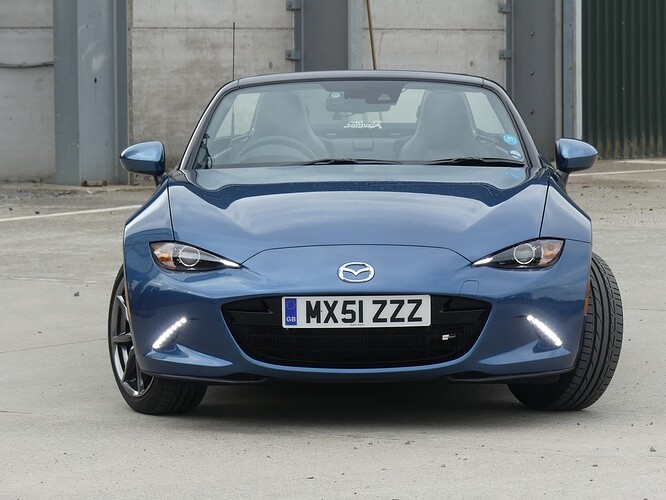 Here is my 1.5 Sport Nav at the top of the Afan Valley in South Wales, can't wait to get my Eibach springs fitted this week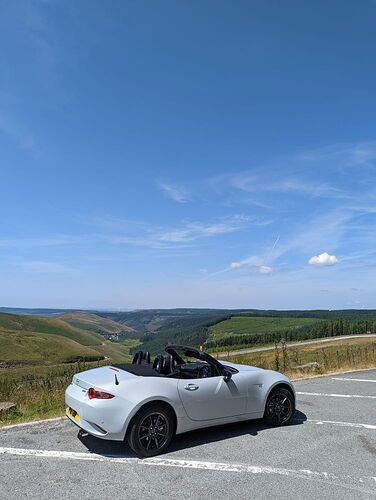 @DC04R car looks great in that photo.
Cheers - fake 'lowz' though

shows how much roll there is on these things! Got some Eibach ARB's to go on when I have the spare money/time to pay for it to be done.
Best colour!

Rob
These pictures were taken when I fitted Eibach springs to my (then) 2016 1.5 ND. Not a huge difference visually but definitely a difference going round corners and through the bends.


(The one with the roof down is the before)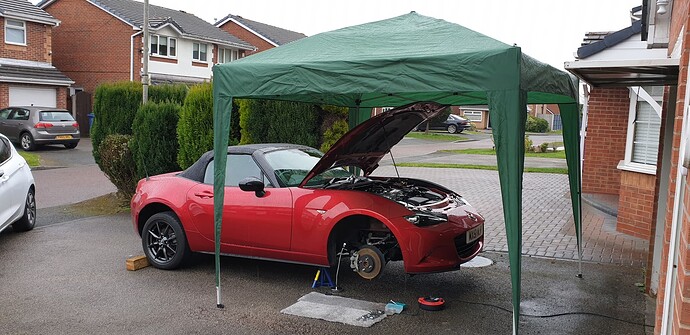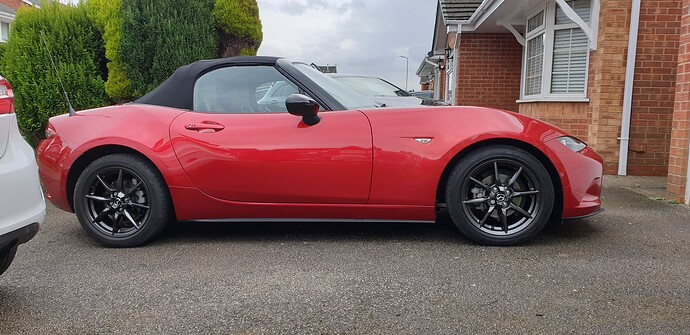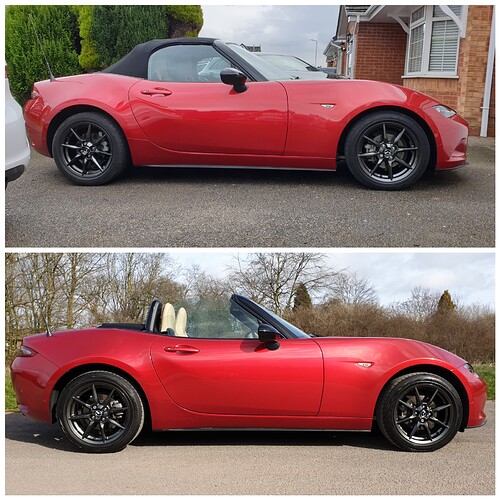 Looks fine but I already struggle to get in and out. I choose places to exit where I can't be seen. Am I alone?
Getting in - never easy, especially in a confined space. Hopefully someone else can contribute.
Getting out - I put both hands on the upper outer edge of the seat and then rotate 180 degrees around them, so I try to feel that I am baling out facing and walking towards the rear offside corner.
My RF is my only car so I have to have a technique that works … and I'm getting on a bit. It's all part of the fun of having a totally impractical but tremendously enjoyable car.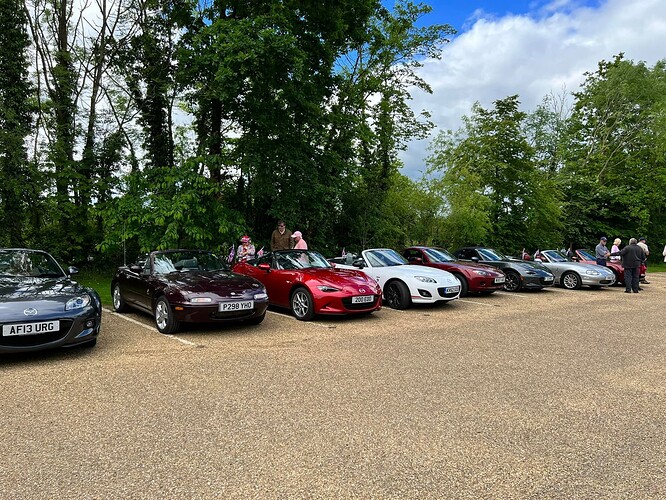 First Club Event with MX-5 OC Northampton at Canon's Ashby House (NT).
(PS - other MX-5 marks and models available - but it's ND for me!)
My 30AE earlier today with the Leaderfoot Viaduct in the background - Just off the A68 in the Scottish Borders where it crosses the river Tweed. Had to be quick with the photo as cars aren't supposed to go down to this bit, but makes for a good pic.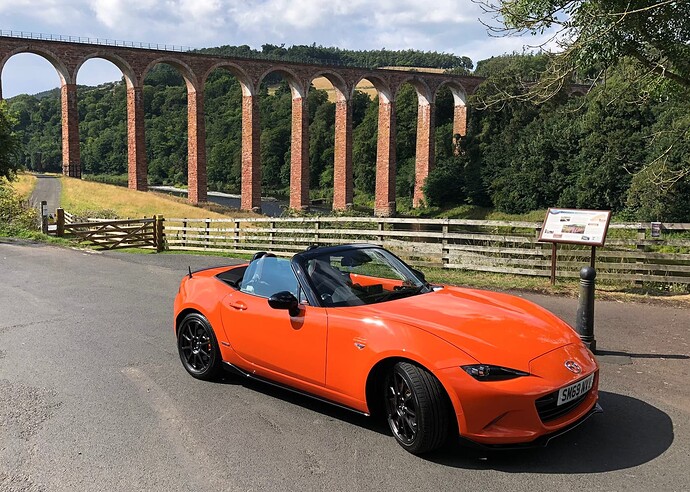 @CoolCatz that looks lovely. What's the craic with the red trim on the two cars? Is it a factory option?