A chap in the UK had made 3D printed cupholders and his home page is
I have ordered a set with blue rings.
He has specific front and rear cupholders and here is a link to the front (passenger side) one. They come with options for the coloured ring. The colours in the first link are better representatives than the options on his site below.
Amazing price as well. Just shut your eyes if the expression "Fiat 124" hurts you.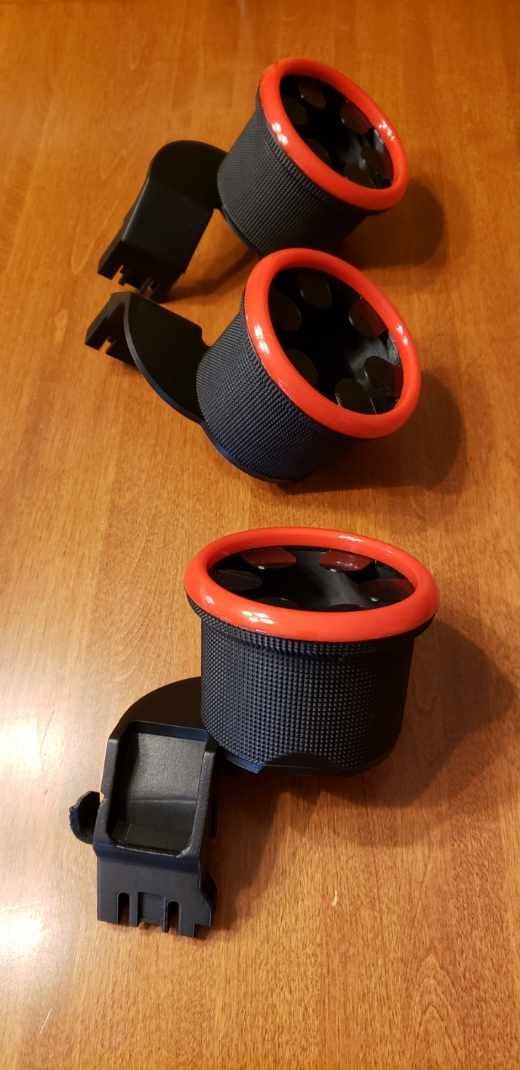 3D PRINTED CUP HOLDERS - U.S. Site review
Interestingly, the last customer photo on his site shows one of "Our Roadies" wind blockers on a 124, in case you wanted to see one before ordering