Please scroll down to the update regarding meal choices and the menus
You are invited to join us for the North East Midlands pub meal on Wednesday 12th February at The Plough, Main Street, Cropwell Butler, Nottingham, NG12 3AB
The venue is a village pub with a restaurant and we have reserved 20 places for 7:30pm.  You can visit their website at https://theplough-cropwellbutler.co.uk/

It is possible that they will ask for our meal choices and, although the menus are essentially as per the web site, they do vary a bit from month to month and the February options are not currently shown. I will speak to The Plough over the weekend and let you know if they do want to know our choices ahead of the day.
If you would like to attend, please add your names to the thread below.
Max and Michele
Hi Max & Michele,
Please add Carol-Ann & Ian to the list.
Thank you!
Hi Max and Michele,
Thanks for organising this and please put our names down on your list.
Hilary and David
Hi Max & Michelle,
Love to join you. our main meal choice would be Scampi x2.
Dennis & Lisa.
Hi
Please add Jan and John to the list for this meet.
Thanks
John
Hi Max & Michele
Thanks for organising and please add us to the list
Regards
Graeme & Christine
Hi Max and Michelle
Please include Maureen and John.
Thank you
Reg & Lynn
Hi Max and Michelle
Please include Reg & Lynn
                      Thank you
Hi Max, Michelle
Please include Carol and Terry for the meal.
Many thanks
Thank you for your replies; currently there are 18 of us. They have seating for 40 so it doesn't matter too much if we go over 20, it's just that we will be split up a bit in the restaurant.
It will help The Plough if they have an idea of our meal requests, so please can you let me know by Sunday night what you would like. I've (hopefully) attached three menus; starters/mains - vegetarian - desserts, so just choose as much or as little as you wish. Once you've chosen, feel free to change your mind before Sunday night.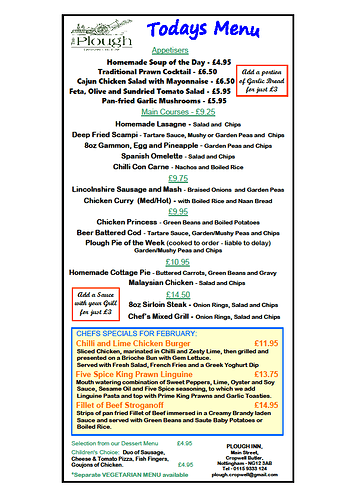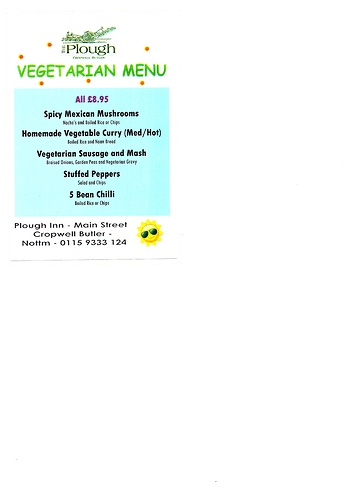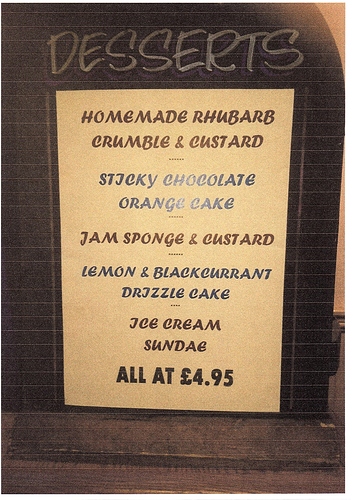 Reg & Lynn would like the gammon x 2 please.
Hi both
Menu choice
Spanish Omelette salad chips
Fillet of Beef Stroganoff
Thankyou
Carol, Terry
Two Beef Stroganoff and Rice for us please
Hilary and David
Jan and John would like to order
1 x Sausage and mash
1 x Lasagne chips and salad
Thanks
Hi Max & Michele,
2x Cottage pie for us please.
Thank you,
Carol-Ann & Ian
(Hopefully Clifton Bridge will be open by Wednesday evening so there's no traffic chaos around Nottingham!)
Hi Max & Michelle :
Please could we have
1 x Gammon
1 x Beef Stroganoff with rice
Thanks
Graeme & Christine
Hi Max and Michelle
Could we have beer battered cod and mushy peas x2.
Thank you
John and Maureen
Thank you all for your meal choices; I'll let The Plough know. The table is booked for 7:30. If you are coming from the north of the river keep an eye on the Clifton Bridge closure situation as I believe that the eastbound carriageway could remain closed for a few more days.
Thanks to you both for arranging a super evening
Hilary and David