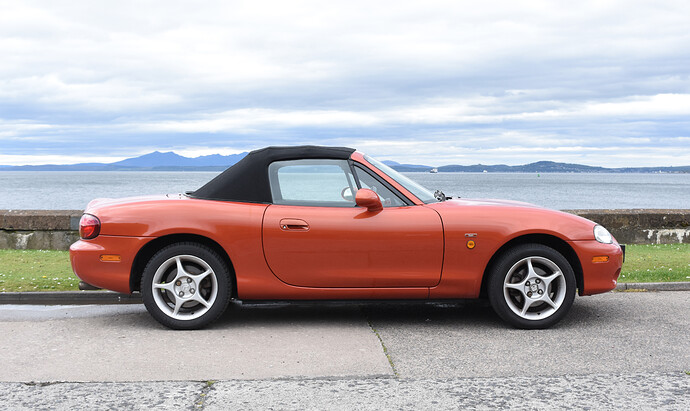 Hi all,
This is my new MX5 Icon - photographed in Skelmorlie (North Ayrshire) earlier today.
Since getting the car last week I haven't done too much work to it as everything looks pretty good and it has only done 52k miles. I stay quite near the coast in Scotland, so protection against rust will be a big one; so far I have undersealed it and water-proofed the soft top.
This is the first MX5 I have owned, so I'm not entirely sure where to start in terms of modifications and general maintenance. I don't want to make too many changes to the appearance, so I'll mainly be on the lookout for advice on taking care of the engine and keeping general ware and tear down to a minimum. As it didn't come with a hardtop, I would also be interested in getting one at some point and potentially replacing the alloys.
I'm planning to take it out for a few road trips in the North of Scotland over the summer months and welcome any advice about things to look out for with this particular model.
Glad to be a new member of the community!
Sean