Hey everyone, on Wednesday this week I finally took delivery of my new MX-5! Here she is, a 2.0 Sport Nav+ with the Eibach lowering kit and a Cobalt exhaust. Apple CarPlay and scuff protectors, too.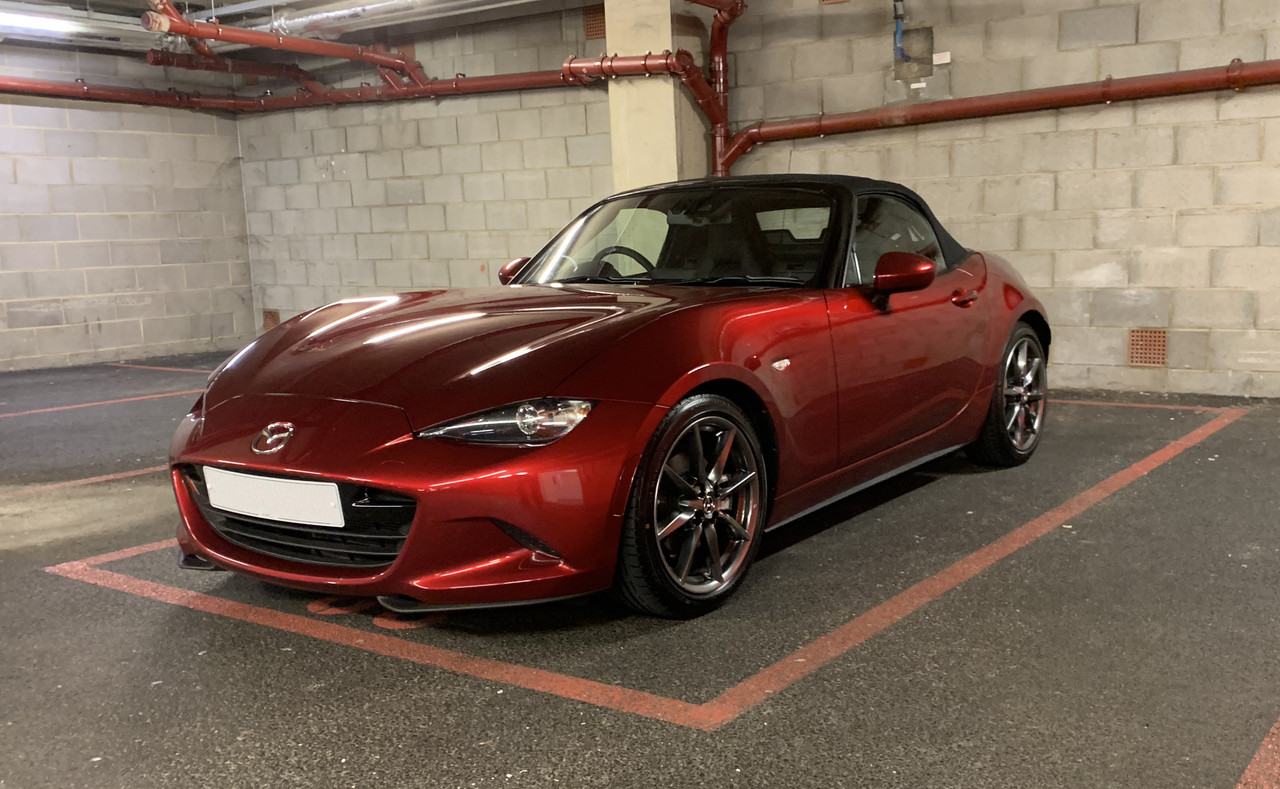 I have to say I'm mightily impressed! I've put nearly 400 miles on the clock already, and the car definitely lives up to it's outstanding reputation. My previous car was a Lotus Evora 400, so I have a very good understanding of what a high-performance car feels and behaves like! And sure, the MX-5 can't match the power of the Evora 400, but that's of course completely missing the point. There's no shortage of power in this car! I think it has the perfect amount of punch for it's weight and chassis. One thing that has really surprised me is the handling. I'll tell you something, this MX-5 is every bit as good in the corners as the Evora. Perhaps, maybe… even slightly better! The combination of the short wheelbase, the chassis, and the suspension setup are just sublime. Plus, it looks great!
I was driving in central London yesterday (sun out, roof down), so I inevitably parked up next to some other posh metal. I just love how light and nimble the MX-5 is, especially in comparison to this bloated Bentley!