Hi all, I picked up my Sunlight Silver 1.8 Euphonic and joined the club a few months back, so thought it was time I said hello. I had been getting pretty despondent in the midst of a long term MGB GT restoration project, so decided to get something else as a bit of fun to tide me over. I'd always fancied an MX-5 so it was the obvious choice, and I absolutely love it.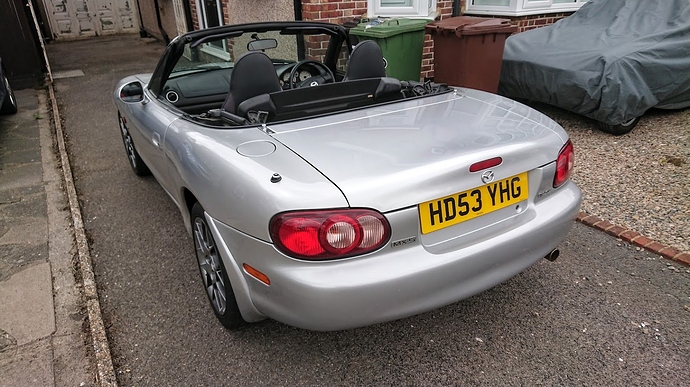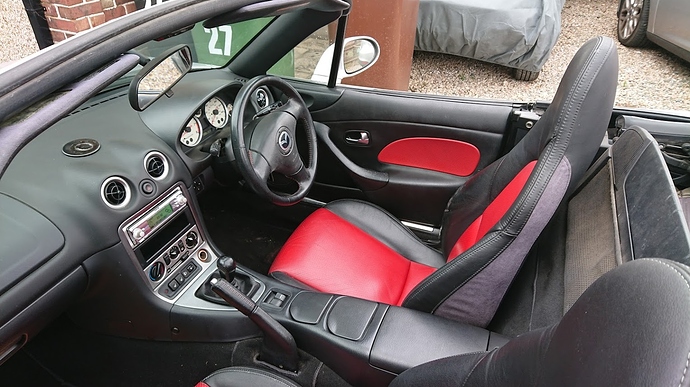 78k with full history (mostly Mazda) up to 2018, since when it was hardly driven. All the correct Euphonic trim in pretty good nick, original stereo, and newly refurbed original alloys. I gave it a full service and timing belt for good measure when I got it and it drives beautifully.
Rear sill ends were done for the last MOT, the arches have a few spots of rust, so will be planning on doing them in due course (…after the MG is done probably). The nearside chassis rail is quite far gone, definitely not the worst I've seen, but am tackling that this week. Strangely, the offside one is pristine, absolutely rock solid, so don't think I'll touch it with anything but Waxoyl right now - is it common for the condition to be so different?! (I guess the previous owner spent a lot of time going through kerb-side puddles).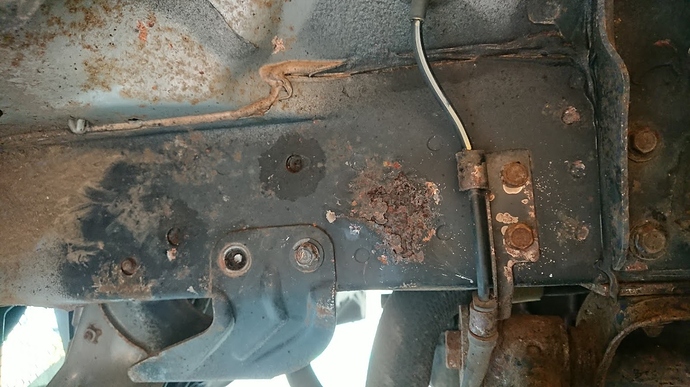 Beyond that it's mostly all good. The suspension is pretty crusty as usual, so might strip and clean it up if I do keep the car long term, but all perfectly serviceable for now. The remote locking has been disconnected at some point due to some electrical gremlin, so still some fun to be had working that one out (any tips on common issues welcome!).
Cheers!