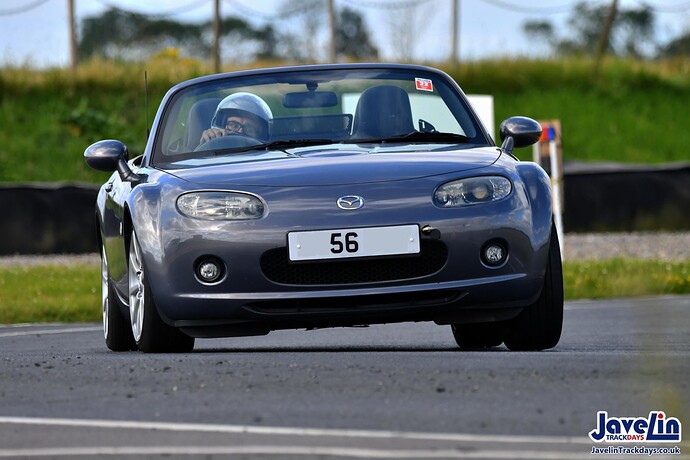 Hi All, I have owned this MX5 NC named Raz for two years, I bought the car as a bit of fun and something I could use on track, she needed a little TLC so I have spent some time fettling it

.
The original 2.0 engine was suffering from the oil control ring issue so I decided to swap it with a 2.5 I4 from the American Mondeo, with IL manifold, FAB9 Stg1 cams and remap she puts out 212hp and a much wider torque curve (178 ft/lb max). Other mods are MiesterR Zeta CRD's, Roddison fast road brake pads, de-tangoed lights, clear side repeaters and standard backbox which I have re-arranged the internals myself.
I'm looking forward to being part of the group and would be interested in attending events in Cumbria, Lincolnshire, track days and road trips.
Jack