Just bought (privately) a very low mileage 2017 MX-5 RF 160 PS Sport Nav with Safety Pack and joined the Owners' Club yesterday. I have already learned a lot about the car from the forums here and also elsewhere, especially on YouTube (… I have become a bit obsessed with the potential water drainage issues on the RF but there is lots of help out there; I suspect, like others, I dread problems with the draining and/or with the RF's roof mechanism).
I enjoy doing my own maintenance and look forward to keeping the car in good nick. Next project is to buy a low-profile trolley jack … I spent Monday getting the car onto blocks of railway sleeper for an oil change using just a scissor jack. I also solved the Rubik's cube problem of rotating the wheels using the same jack and a pair of axle stands, but it all would have taken a fraction of the time with a proper jack. I have learned a great deal about the car as a result though and enjoyed doing the work.
Looking forward to driving the car seriously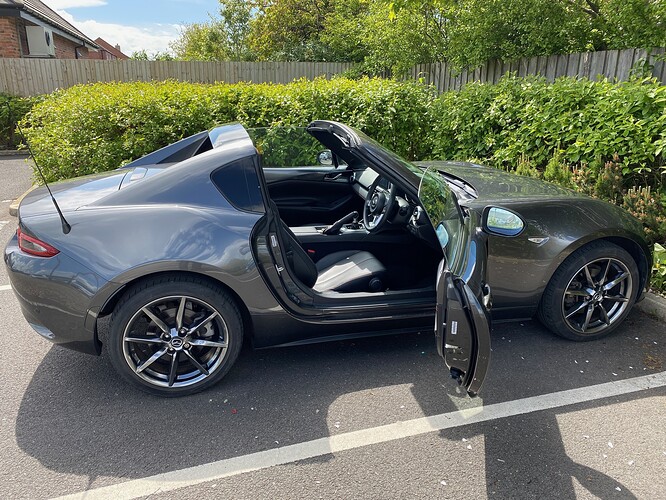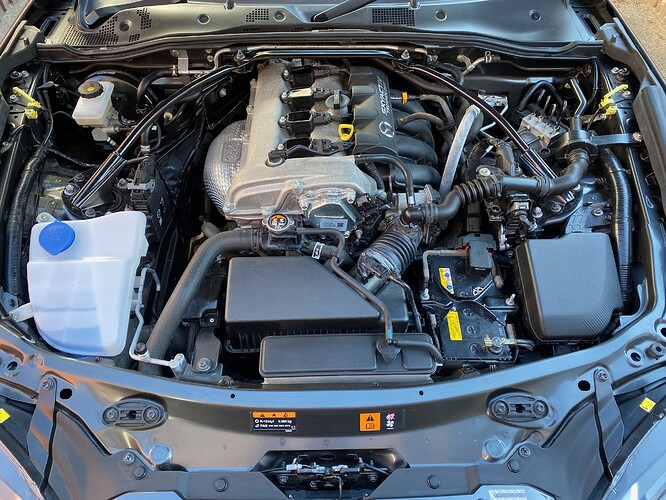 now. I have a long trip planned for next week.
Good to have joined the MX-5 community anyway. Jonathan