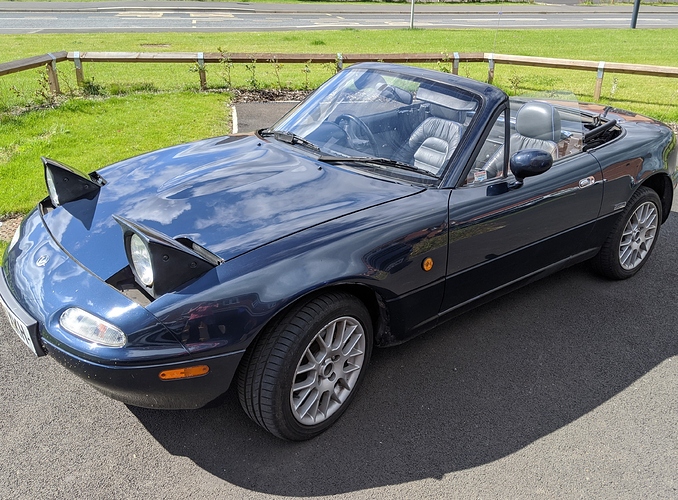 Hi!
I've just bought a 97 MX-5 Dakar edition! I've been chasing this car since October and I became a proud owner yesterday. I've been driving exclusively vans for the last 6 years so the car just feels amazing to drive compared to that!
Car seems in good condition, it's got a new hood, and the wheels look great and its only done 58000 miles. A smidge of rust behind the rear arch but it's got plenty of time left until repairs. Bought the car for £2500 so I hope it's a fair price. Hoping that is a good investment too as prices look like they are in the up.
I'm hoping to just enjoy driving it for now but I'm looking at getting a cobalt exhaust, superpro poly bushes and some uprated anti roll bars. A central looking kit from r click should be in the post soon!
I've gained lots of knowledge on the car from this forum so thanks!