Norfolk Fives The Grand Tour season 3 episode 3 The Angle Inn Larling.
Wednesday July 6th.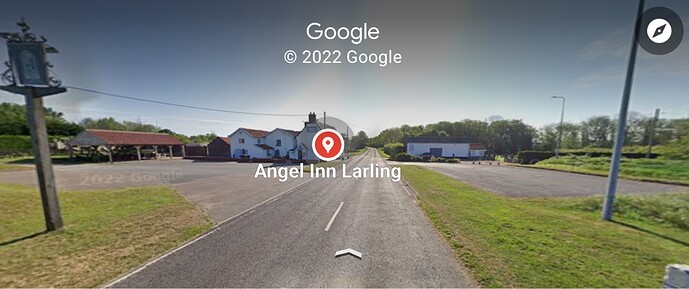 Address: Sallow Lane (old A11), Larling, Norwich NR16 2QU, park in the car park opposite the pub (on the right of the
photo above).
Starting: 6:00pm
Travelling from Norwich, go past Snetterton, and take the turn off for St Georges Distillery and immediate left after that.
To book a table to eat: call the venue directly on 01953 717 963 or send us an email on info@angel-larling.co.uk the
food looks great!
You can find the menu here Our Menu | The Angel Inn
The Grand Tours are a great social event to get everybody out and about during the summer months. This is our
south event for those south of Norfolk or Suffolk way. These are informal meet so please just arrive from when suits
you, I will be arriving about 6:30.
If you are a new member on your first visit, please make yourself known and you will be made to feel very welcome.
Please sign up below so we can let the pub know numbers in advance.
I look forward to seeing you there. Ian.
Ian F
Dave P
Peter
David
Mike
Peter
MX5 George
Ben
Phil and Rona
Paul, Sue, Lydia + 1
Mick and Gella
Allan and Lynda
Gary + 1
Richard W
Ben
Ian M
Listerine