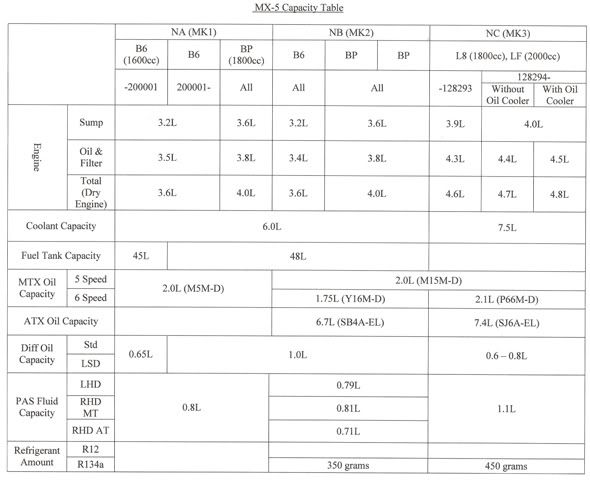 To add, from Redline oils, recommendations for a 1.6 Mk1
-----Original Message-----
From: Dave Granquist [mailto:Dave@redlineoil.com]
Sent: 16 May 2001 00:48
To: Geoff Walton
Subject: Re: Lubricants

>Hi
>Can you please tell me which lubricants you recommend for fast road use
>in the Engine, Gearbox and Rear Axle in my 1990 Mazda Eunos Roadster
>(Miata in the USA) ?
>Regards
>Geoff Walton

In your Mazda, I would recommend the Red Line 10W30 in the engine, the MT-90 in the transmission and 75W90 in the differential.

Thank you for your interest in Red Line Oil.