POTENTIAL SPOILER ALERT IN REPLIES
OK so it's Friday evening… But I'm sat here now and might not be tomorrow morning, so I'm going 12 hours early!
Here's another quiz for your amusement and/or irritation, and I have the answers for this one if we need them. (Automatic disqualification from the Olympics if you use an online anagram solver!)
Have fun!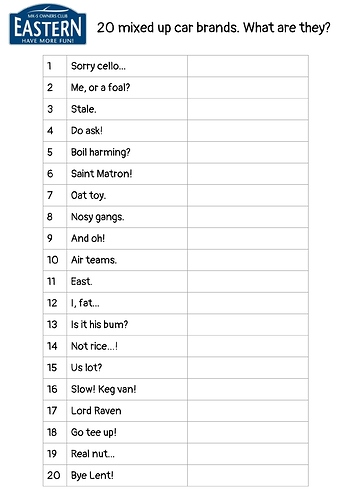 Again, clicking on the image enlarges it.