Hi everyone, just joined the owners club and this is my first post so apologies in advance if I'm putting this in the wrong place or anything like that.
Anyway, my car has developed a knocking noise in the last few days. It sounds like it is coming from the OSR corner (could just be due to me sitting on that side however) and it seems to be quite random when I hear it, sometimes it will happen a few times in succession, other times just once or twice, and I think it may be slightly worse when cornering. I've checked that it's definitely not anything like a calliper bolt missing or just a loose bolt somewhere in the suspension.
The only areas that have recently been touched on the rear of the car are the camber/toe adjustments during a 4-wheel allignment and the anti roll bar was swapped for a Whiteline adjustable one. Now, it's just been to a mechanic and he seemed to think the new ARB wasn't the correct fitment as the droplinks are fairly angled in order to reach the holes (pictured below). I ordered the bar from BOFI Racing and it was definitely the NA bar.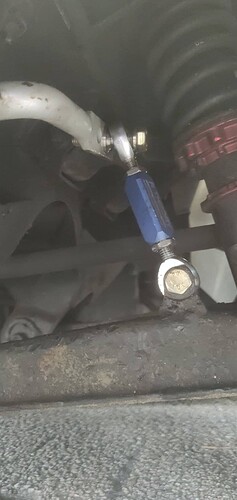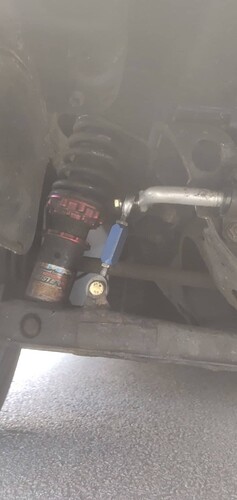 Are these angles too much, and even so, would it cause the knocking noise? I've heard from a friend with a 5 today that the bar does have a specific orientation, which I've probably done wrong as I'm sure you will all let me know - before you judge me too harshly, the bar that came off before it was some weird DIY fully tubular design with no angles to it, that even MX5 specialists said they'd never seen before! But even if I were to rotate the bar, the angle of the ends are so minimal I can't imagine it will make much difference at all?
Thanks in advance for your help


Alex