Hi all,
Is there an owners club app?
I don't believe there is an app but you can create a app like experience using Chrome on your device:
Full thread this has been taken from can be found here
I've got something called 'MX-5 Owners' which refers to itself as an app and I found it in Google Play Store.
Have you got a link to it please.
There isn't an MX-5 Owners Club app as such, so you can stop looking. But this forum will sit on your phone home screen as an icon that to all intents and purposes then looks and feels like an app, as the view is smart phone optimised. Now quite how you get that icon/app on your phone is another matter. I seem to recall just opening the forum in Chrome and was invited to download as the app. which is guess is more or less the process Ian mentions above.
The app they are looking at is a Miata specific ie. USA design
Thanks Martin, your description sounds familiar. I did have it on front of page on phone home screen. My phone recently had a melt down and I had to do a factory reset thus losing apps and anything set up on screen. I will have a go at reinstating it as I found this the best way to access the site.
App or no app, it is listed just like my other apps in my Settings.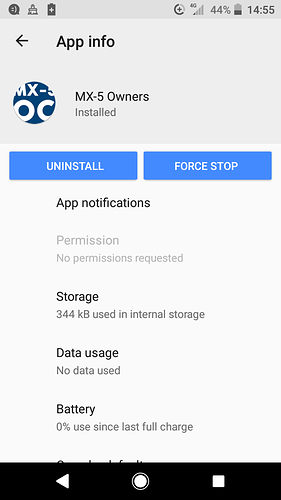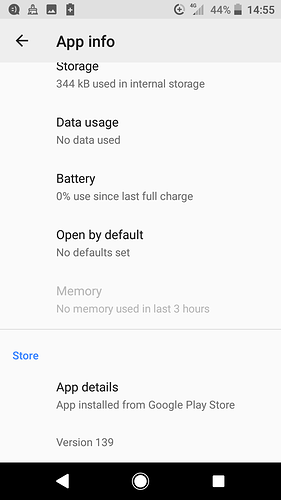 I am on Android though, and the last time we discussed the app on this forum, Robbie suggested that it might be an Android only app.
Hi all, thank you for your assistance. I am all sorted. Opened in Chrome and had the option to save to home screen of my android phone.
So you can, thank you.


ah yes, its listed on my phone as an app in settings as well. Never noticed it there before. But it's just a link as the 344 kb size will testify to. It don't do nuffin' else appy…
Anyway, a happy ending,

I've always had the chrome home page stored like like an app but about 2/3 weeks ago when I clicked on it I got the option to download an app which I did and is now showing in my app settings and also in my lists of apps unlike all other chrone stored home screens. Android